India feels threatened by growing Russia-Pakistan military ties - expert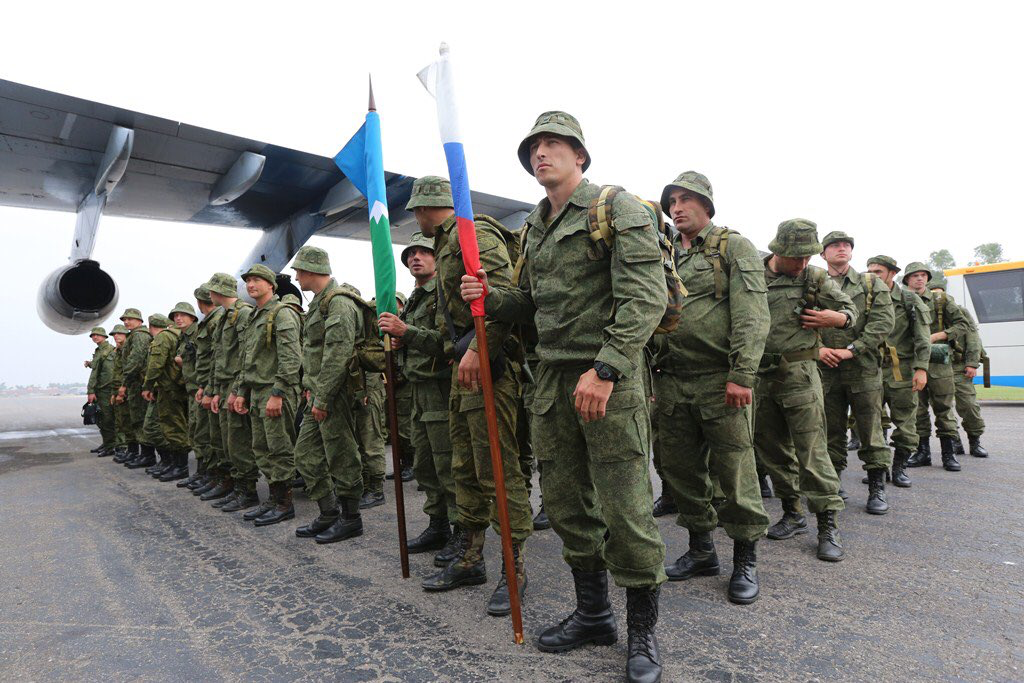 A contingent of Russian ground forces arrived to Pakistan for the first ever Pakistan-Russian joint exercise.
Gen Asim Bajwa (@AsimBajwaISPR)
How would Russia react to military drills off the coast of the Crimean peninsula with the Indian Navy and partners from Ukraine? Or in the vicinity of the Kuril Islands with the Japan Maritime Self-Defense Force?
From Sept. 24 to Oct. 10, Russia and Pakistan held their "first-ever" joint military exercises in Pakistan's province of Khyber-Pakhtunkhwa, which borders Afghanistan.
The Russian military contingent consisted of more than 70 servicemen of the 34th mountain motorized rifle brigade of the Southern Military District.
In fact, the "first-ever" description, used by Russian and Pakistani officials and mass media regarding these military exercises, is not entirely correct. Russia has already had two naval exercises, "Arabian Monsoon – 2014" and "Arabian Monsoon – 2015," and they were supervised by superiors of the Federal Drug Control Service of Russia.
However, in comparison with the naval exercises, the current drills, named "Druzhba-2016" (Friendship-2016), are real military exercises with combat troops, having the task of eliminating illegal armed groups and other combat and training tasks in mountainous areas.
The reaction of the Indian public to the news about the joint military exercises of Russian and Pakistani troops was understandably negative. On Oct. 7 India's ambassador to Russia, Pankaj Saran, said, "We have conveyed our views to the Russian side that military cooperation with Pakistan, which is a state that sponsors and practices terrorism as a matter of state policy, is a wrong approach. It will only create further problems."
The statements from Russian officials trying to calm the Indian criticism down cannot change the negative reaction from India.
The initial impression was so bad because of previous information about the military exercises in two places, namely Cherat in Khyber-Pakhtunkhwa and Rattu in Gilgit-Baltistan. The latter was a part of the pre-independence princely state of Jammu and Kashmir.
Military exercises in or near territories under dispute are always more than just exercises. They have an impact on domestic, regional and international politics, and are hardly welcomed by any actor involved in these territorial disputes. How would the Russian media react to military drills off the coast of the Crimean peninsula with the Indian Navy and partners from Ukraine, for instance? Or in the vicinity of the Kuril Islands with the Japan Maritime Self-Defense Force?
Russia missed an opportunity to prevent this reasonable reaction from India, fueled by a heavily armed terrorist attack on the Indian Army brigade headquarters in Uri, near the Line of Control on Sept. 18. Moscow could have agreed with Pakistan to postpone the military exercises and to hold them after the upcoming visit of Russian President Vladimir Putin to India to participate in the Oct. 15-16 BRICS summit in Goa. Yet Russian authorities preferred to be inflexible and insensitive to Indian feelings.
Officials in the Ministry of Defense and Ministry of Foreign Affairs seem to believe that military cooperation with Pakistan will teach the "Pakistani army not to use itself for terror attacks against India" (according to Russia's Ambassador to India, Alexander Kadakin), and will help to fight "terrorism and drug traffic coming from Afghanistan" (as Anatoly Antonov, Deputy Minister of Defense, said in 2015).
No doubt, the Indian audience wouldn't buy these arguments (and Afghanistan wouldn't buy them either).
Indian interests
But how can Russia participate in sharing combat experience with Pakistan, when the latter's own experience is based on multiple conflicts with India, which is Russia's privileged strategic partner? How can Moscow assure Delhi that the Armed Forces of Pakistan will not use the fruits of military cooperation with Russia against India?
Military cooperation between Moscow and Islamabad could help Pakistan to respond to security threats on its territory. Providing political, economic, and limited military support would help Islamabad address security issues before they will threaten Moscow.
But this assistance should not alter the regional balance of power or provoke India. It should not cost Moscow growing mistrust with Delhi and the potential to lose ground in India. It should be carefully developed by Moscow in the context of South Asia, not just in terms of U.S.-Russian competition or the Afghanistan drug trafficking issue.
The writer is a South Asia expert and Associate in the Carnegie Moscow Center's Nonproliferation Program
Views expressed are personal
First published by Russia Direct
All rights reserved by Rossiyskaya Gazeta.