New South Korean president may reset relations with Pyongyang - expert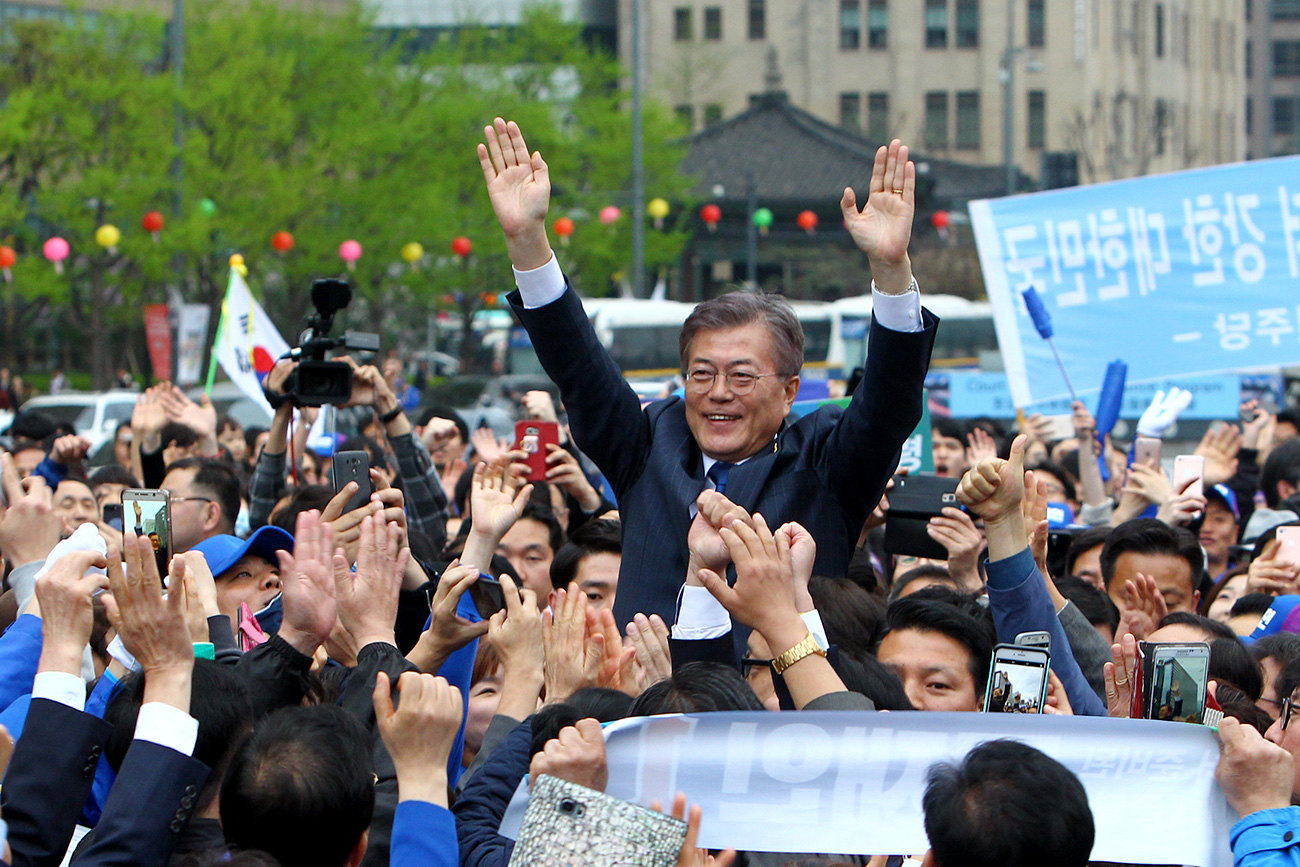 Moon Jae-in is unlikely to have a confrontational approach towards North Korea.
ZUMA Press/Global Look Press
No matter who wins the South Korean presidential elections, we are likely to see a fresh attempt by Seoul to engage Pyongyang, writes Oleg Kiryanov. South Korea could also reconsider the Rajin-Hasan logistical project and other trilateral initiatives.
In South Korea the registration of presidential candidates has been completed. Although there will be 15 candidates competing for the top government post, the rating of candidates suggests that the battle will be between two representatives of the opposition, Moon Jae-in and Ahn Cheol-soo.
Regardless of the outcome of the elections it is already clear that the new leadership in Seoul will try to build its policy toward Pyongyang differently from the conservatives, headed by Park Geun-hye.
While under Park, inter-Korean relations came to a complete freeze, the new administration will try to resume cooperation and dialogue with the North Koreans.
This, in turn, gives Russia an opportunity to play a more proactive economic role in the region by initiating multilateral projects.
Re-launching ties with Pyongyang
Both Moon and Ahn have stated that they intend to restart relations with North Korea, if not with a clean slate, then at least with an aim to reduce tensions.
On the other hand, it is obvious that in developing ties with Pyongyang, South Korea and its president are not the main and sole actors.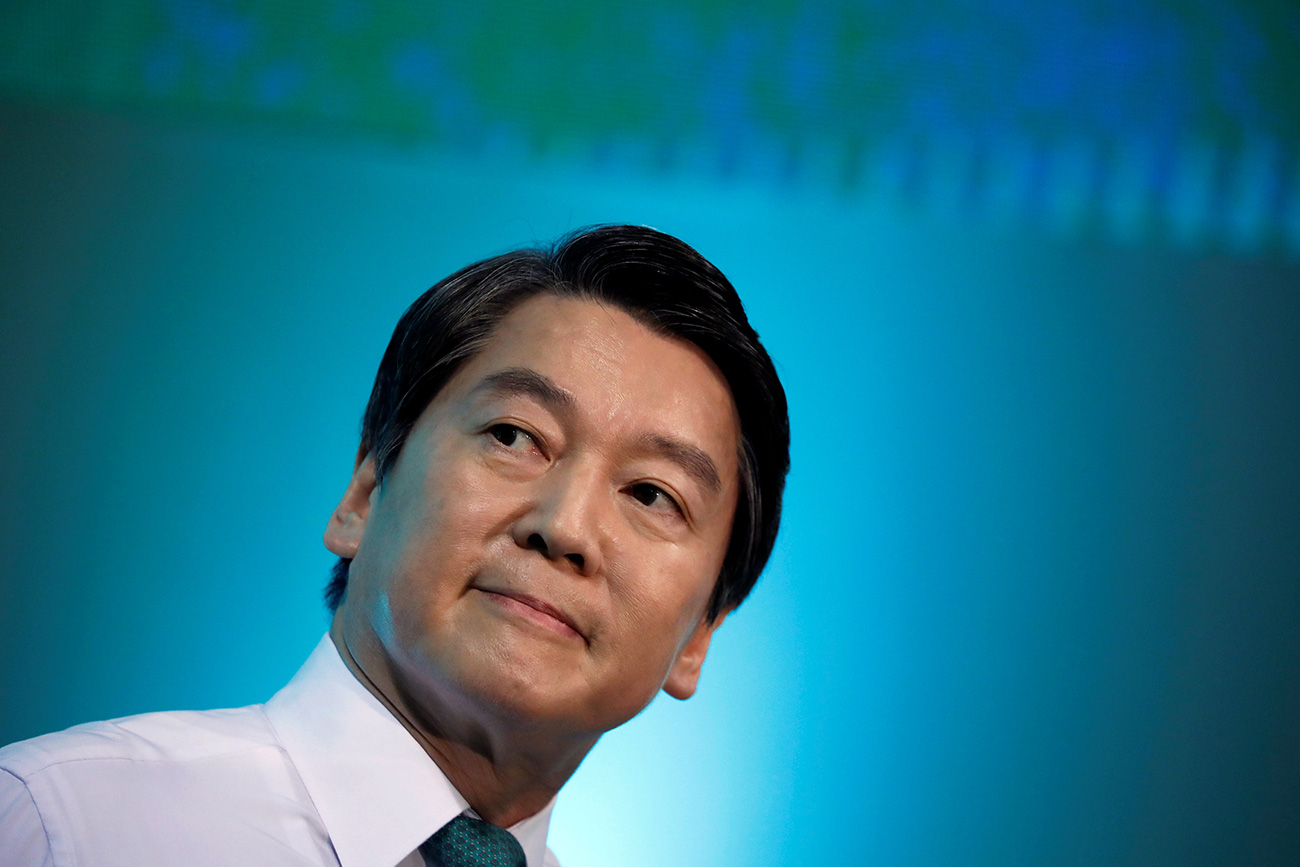 Ahn Cheol-soo's centrist policies may help cool tensions on the Korean peninsula. Source: Reuters
The situation on the Korean Peninsula is such that it's not possible to exclude the possibility of a real war. The U.S., as it emphasizes, is going to continue to talk with North Korea through the prism of sanctions. The new leadership in Seoul will have to take this into account.
However, it is possible to expect the situation on the Korean Peninsula to be less precarious by May. The U.S. and South Korean military will stop their joint drills by then and South Korea will have a new leader, who will focus on inter-Korean cooperation.
Back to the Rajin-Hasan Project
When a new government is in place in Seoul, the two countries will try to re-launch projects that were working relatively well. These include the Kaesong Industrial Region, tourist trips of South Koreans to Kaesong and Mount Kumgang, cultural exchanges, and activities of public organizations. The measures may pave the road for regular consultations at a higher level.
Russia can and will need to take advantage of this warming of ties and push for the Rajin-Hasan Logistics Project, which Seoul once showed a lot of enthusiasm for. The advantages of the project are that it is beneficial to all participants and does not fall under UN sanctions.
In 2016, more than 1.5 million tons of coal were transported through Rajin-Hasan. This is more than in 2015, when Seoul was actively going to participate, and carried out a series of trial shipments of coal for themselves.
Other trilateral projects
A South Korean return to the Rajin-Hasan Project could help revive other trilateral projects. These include the connection of the Trans-Siberian Railway with the Trans-Korean Main Line, a gas pipeline from Russia to South Korea through North Korea, and an 'energy bridge' on the same route.
It is possible that there will be new ideas for joint implementation. These include the previously voiced idea of building an industrial region on the junction of the borders of Russia, North Korea and China. South Korea could also participate in such a zone.
The idea of North Korea and South Korea cooperating with the Russian Far East in a trilateral format is also promising. South Korea would provide the investment and North Korea would take care of the cheap labor for agro-industrial complexes in the Russian Far East. Each of the parties has individually expressed interest in a similar project.
If using any of Russia Beyond's content, partly or in full, always provide an active hyperlink to the original material.