Khodorkovsky as president, Pussy Riot's new song and how Putin compares to ISIS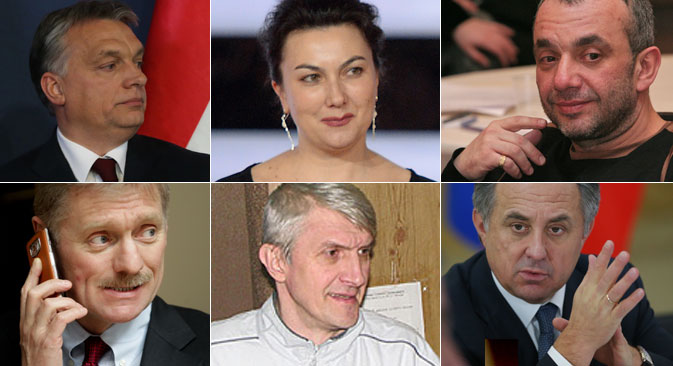 A famous Russian proverb says: "A word is not a sparrow. If flies out, there is no way to catch it." In this new weekly column, RBTH will try to catch the most important Russia-related quotes of the week to give you a new way to look at the news. They will be short, concise, sometimes funny, sometimes thought-provoking, but will always give you a quick look at the most important happenings of the past seven days.
South Stream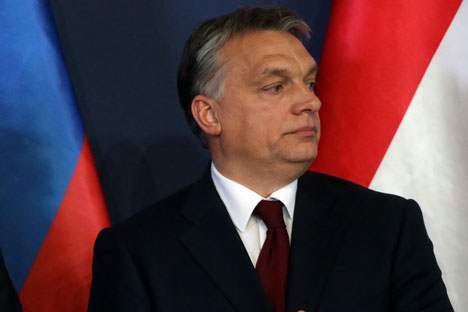 Source: Konstantin Zavrazhin / RG

"One who believes the European economy will be competitive without cooperation with Russia, and one who thinks energy security can be guaranteed in Europe without energy supplies from Russia is cherishing illusions."
Hungarian Prime Minister Viktor Orban, speaking at a joint news conference with Russian President Vladimir Putin in Budapest, Tue., Feb. 17
A Minor (Pussy) Riot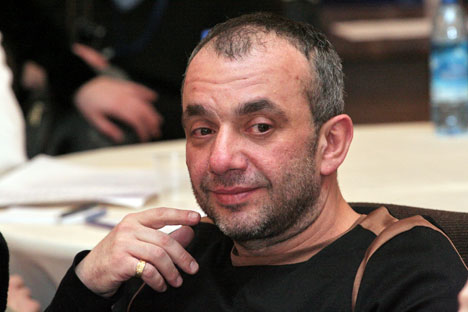 Evgeny Fridlyand. Source: TASS

"I think this [police brutality] is a burning issue so there may be some demand for this. I didn't fully understand the text, maybe it's good. But the music, frankly speaking, is weak and Pussy Riot is too minor for the status of the clip."
Music producer Evgeny Fridlyand – on the new Pussy Riot video "I Can't Breathe," in a comment to Russian news agency RIA Novosti, Thurs., Feb. 19.
President Khodorkovsky?
"I can't see anyone as a candidate for the presidency. I don't keep up on this issue specifically, but if I saw someone, I would say. Mikhail (Khodorkovsky) could be part of some kind of transitional institution…Mikhail is a very good crisis manager, but I can't consider him as a long-term administrator."
Platon Lebedev, former CEO of Menatep, speaking about his former colleague Mikhail Khodorkovsky at a press conference in Moscow, Wed., Feb. 18.
Putin – just as bad as the Islamic State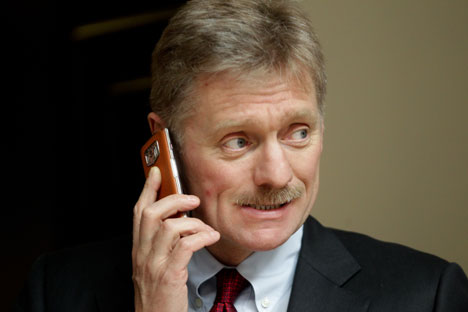 Dmitry Peskov. Source: RG

"The person who could say this is unlikely to understand what kind of substance he is talking about."
Russian Presidential Press Secretary Dmitry Peskov, commenting on British Defense Secretary Michael Fallon's remark to the effect that Russian President Vladimir Putin poses as great a threat to Europe as ISIS, Thurs., Feb. 19
Baikal "irreversibly changed?"
"Remember that Baikal is a 25-million-year-old lake. It's possible that we have already passed the point of no return and Baikal is irreversibly changed. Whether this is true or not, only the future can tell. However, scientists have already observed the growth of algae unusual for Baikal along the shore of the lake."
Irina Maksimova, secretary of the Baikal Council branch of the Russian Academy of Sciences, speaking about the noticeably low water levels at Lake Baikal, Wednesday, Feb. 18.
Leviathan: "Difficult but brilliant"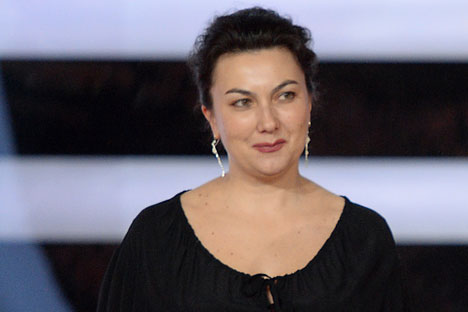 Arina Novoselskaya. Source: Vladimir Pesnya / RIA Novosti

"I watched the movie. It seemed to me difficult and brilliant. I'm delighted, but it left me with a heavy feeling and I was uncomfortable for several hours."
Arina Novoselskaya, the minister of culture of Crimea, after watching Andrei Zvyagintsev's award-winning film "Leviathan."
Capello's millions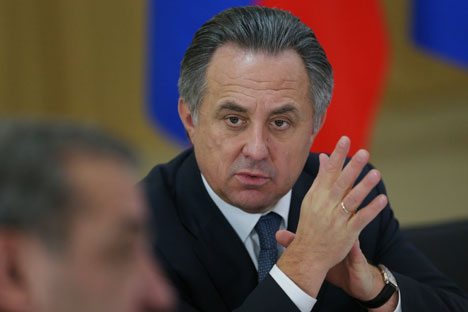 Vitaly Mutko. Source: RG
"This is a technical and fairly simple question. Payments are made on the fifth day of each month. Everyone can see the exchange rate on this day and sign the protocol. All can be recalculated and the amount paid. I've told both sides: Just sit and close the stupid deal."
Russian Sports Minister Vitaly Mutko on the problems paying Fabio Capello, the head of Russia's national football team and the most expensive coach in Russian sports. Capello has not been paid by the Russian Fooball Union since June 2014. He is owed more than $5 million.
Read more:
All rights reserved by Rossiyskaya Gazeta.