The week in quotes: Nemtsov murder, McDonald's and cornflower spacesuits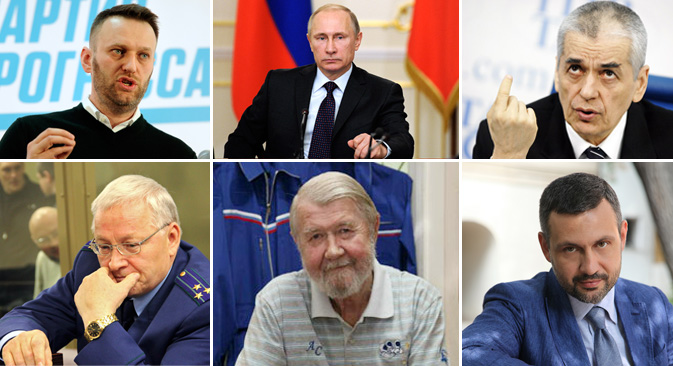 A famous Russian proverb says: "A word is not a sparrow. If flies out, there is no way to catch it." In this new weekly column, RBTH will try to catch the most important Russia-related quotes of the week to give you a new way to look at the news. They will be short, concise, sometimes funny, sometimes thought-provoking, but will always give you a quick look at the most important happenings of the past seven days.
Enemy No. 1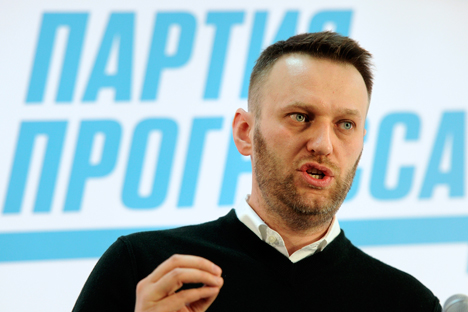 Alexey Navalny. Source: AP

I consider that Nemtsov was killed by the government (special services) or a pro-government organization by order of the political administration of the country (including Vladimir Putin).
Opposition figurehead Alexey Navalny in his website post on the murder of liberal politician and Kremlin critic Boris Nemtsov. Tuesday, March 3.
Shame and tragedies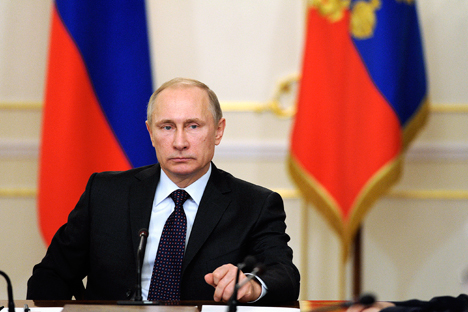 Vladimir Putin. Source: Reuters

"The most serious attention should be paid to high-profile crimes, including those with a political subtext. Russia should be devoid at last of the kind of shame and tragedies that we have recently endured and seen."
Russian President Vladimir Putin, commenting on Nemtsov's murder, during a Ministry of Internal Affairs meeting. Wednesday, March, 4.
Very fast food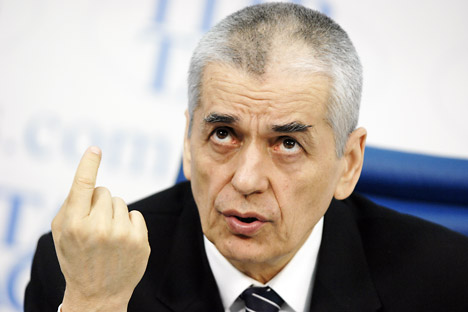 Gennady Onishchenko. Source: TASS
"They provide that aggressive marketing that has nothing to do with our food traditions and can be compared to acts of war against our nation."
The former head of sanitary inspection and current assistant to Prime Minister Dmitry Medvedev, Gennady Onishchenko, on McDonald's and Coca-Cola's operations in Russia. Thursday, March 5
Getting stones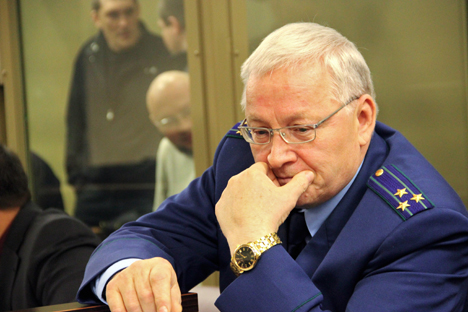 Viktor Antipov. Source: TatyanaKuznetsova / RIA Novosti

"The American intelligence services made a hiding place shaped as a stone and sent him information on how to identify precisely which stone he needed to take. He went there with a flashlight, found the right stone, and after that he was arrested."
Prosecutor Viktor Antipov on the details of ex-policemen Roman Ushakov's espionage crime after the announcement of the verdict. Ushakov was convicted of high treason and sentenced to 15 years in jail. Thursday, March 5.
Innovative heads… and bones
"A particular feature of the pâté-making technology was the use in the recipe of blanched anchovy, without the removal of the head and bones; the finely ground meat and vegetable components and subsequent thermal treatment of the pâté facilitates the softening of the bones and the improvement of the taste characteristics of the final product."
From a press release of the All-Russian Research fish industry and oceanography Institute on a new "innovative and prospective" food rich in vitamins and easy to digest. Thursday, March 5.

United colors
Alexander Yarov. Source: Press Photo

"He has chosen a cornflower blue one."
Alexander Yarov, CEO of the space clothes company Kentavr-Nauka, on the color preference of Russian cosmonaut Sergei Volkov for the summer suits to be worn by his future crew.
Volkov is to be captain of the Soyuz flight planned to depart for the International Space Station next September with British singer Sarah Brightman and Danish astronaut Andreas Mogensen on board. Monday, March 2.
Keep calm and don't complain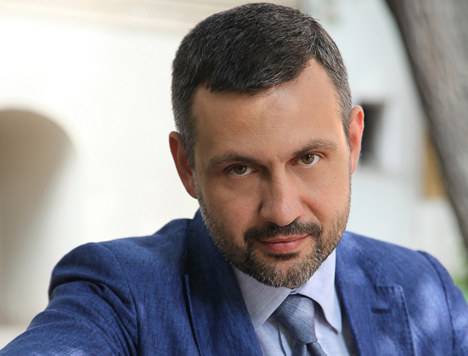 Vladimir Legoida. Source: Girivenko/wikipedia.org
"It evidently doesn't mean that every believer or clerical figure should, having noted something in the public sphere that he considers blasphemy or offends his feelings, run to the court on his own initiative. <...> We are called upon to find a common language with creative people, with journalists, in peace and mutual understanding."
Head of the Russian Synod's information department Vladimir Legoida, commenting on the charges filed in Novosibirsk against Timofei Kulyabin,director of the opera "Tannhauser," after Metropolitan of Novosibirsk Tikhon wrote to prosecutors accusing Kulyabin's production of offending "the rights of believers." Thursday, March 5.
Read more:
This year, misery will be most acute in Venezuela, Argentina, South Africa, Ukraine and Greece — the five most painful economies in which to live and work.
All rights reserved by Rossiyskaya Gazeta.