Supreme Court of Russia upholds decision to classify peacetime military casualties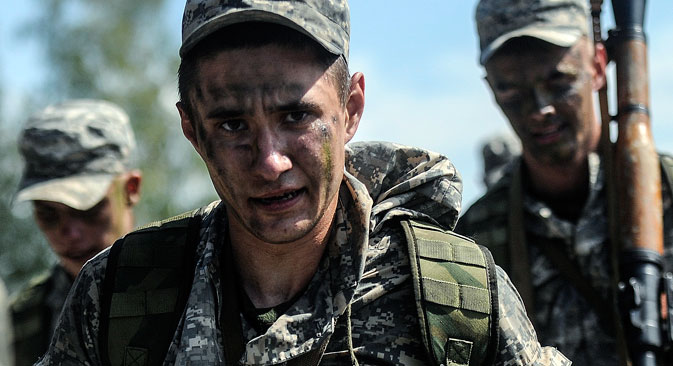 Many critics of the legislation see it as a move to allow the state to cover up the deaths of Russian servicemen in Ukraine. Source: Yevgeny Kurskov / TASS
Controversial decree does not infringe Russian citizens' rights to access to information, says court.
Russia's Supreme Court has upheld a presidential decree to classify military casualties during wartime and during special operations in peacetime.
The court ruled against a complaint by several human rights activists and journalists who believed the Kremlin's decision violated the rights of Russian citizens and contradicted existing legislation regulating classified information. The plaintiffs insisted Russian law did not mention military losses as something that constitutes a "state secret," or classified information.
However, the Supreme Court rejected the complaint, thereby recognizing that such information being classified did not infringe upon the constitutionally guaranteed right of citizens to obtain and disseminate information.
A Kremlin court representative had previously asked the judges to reject the complaint, saying the disclosure of such information could threaten Russia's national security.
Many critics of the legislation see it as a move to allow the state to cover up the deaths of Russian servicemen in Ukraine, where a growing body of evidence suggests the presence of Russian troops, despite the Kremlin's official insistence that Russia is not party to the conflict.
The decree was signed on May 28, 2015, and entered force immediately. Previously, only military casualties during wartime were considered classified in Russia.
All rights reserved by Rossiyskaya Gazeta.