Russia-India intellectual property agreement on the cards - Rospatent head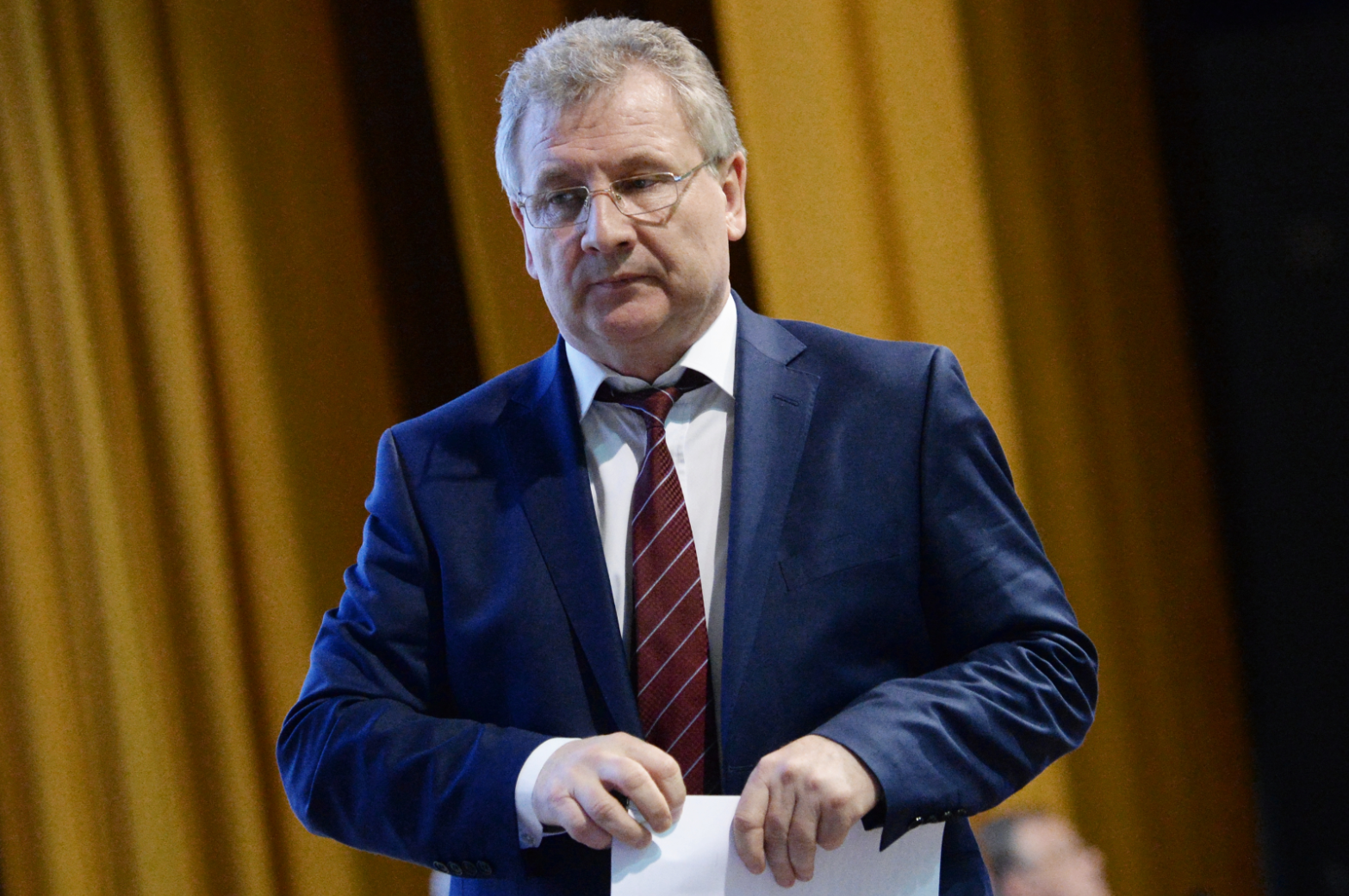 Grigory Ivliev, head of the Russian Federal Service for Intellectual Property (Rospatent). Source: Kirill Kallinikov/RIA Novosti
Moscow and New Delhi plan to strengthen cooperation in the protection of intellectual property rights. The sides will work together, at a bilateral level, as well within the framework of BRICS.
Russia and India will sign an intellectual property rights protection agreement later in the year, Grigory Ivliev, head of the Russian Federal Service for Intellectual Property (Rospatent), told RIR in an interview in New Delhi on April 7.
"Russia and India have already prepared a proposed agreement in the intellectual property which is likely to be signed in the autumn," Ivliev said. "Moreover, India wants to make an agreement on access to the digital library of the traditional knowledge, which has information about Yoga, Ayurveda and other fields of knowledge that India is looking to spread."
Russia has worked with 62 countries in the area of intellectual property, Ivliev said, adding that this kind of cooperation has to be extended to India, given the traditionally strong ties between the countries.
India was playing a very important role in the development of intellectual property, the Rospatent head said, adding that the country was registering over 40,000 new patents every year.
Bilateral and multilateral tie-ups
Cooperation in this area will be both in the bilateral and multilateral arena, the Rospatent chief said. Ivliev was in the Indian capital for the meeting of the patent-governing authorities of the BRICS countries.
"A training programme of a group of intellectual property experts from BRICS countries took place in Nagpur in February. This programme was organized by Russian specialists with the help of Indian colleagues," Ivliev told RIR. "In our opinion, it was a very successful form of work. So, BRICS is launching systematic cooperation in the development of intellectual propert."
Ivliev said that each of the five BRICS countries took up a particular responsibility in this systematic cooperation. Russia is responsible for the training of the staff, while India is in charge of developing programmes and strategizing, he added.
A leadership role for BRICS
Ivliev called on the BRICS countries to take a leadership role in intellectual property. "During the meeting in New Delhi, Russia offered online courses in English for training of a wide range of people," he said. "Our State Academy of Intellectual Property provides this service too now. We also see the interest of our Indian colleagues."
When asked about whether Russia was concerned over Western allegations of large-scale piracy in China and India, the Rospatent chief said the situation had drastically changed over the last few years.
"Annually 40,000 intellectual patents are registered in India. New Delhi took obligations to protect intellectual property," Ivliev said. "Of course, there are copyright violations among private companies in India, but not at the official level. India and BRICS will also fight against piracy"
New Delhi has been concerned over the misuse of the patent process by Western and even Japanese companies. An American firm tried in vain to register a patent for basmati rice, while a Japanese company tried to patent the word curry.
If using any of Russia Beyond's content, partly or in full, always provide an active hyperlink to the original material.