Soros Foundation recognized as undesirable in Russia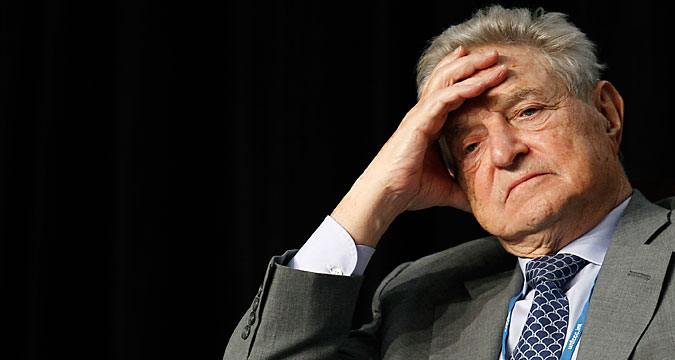 Prosecutor General declares several foreign NGOs 'undesirable'
The Russian Prosecutor General's Office has recognized undesirable several foreign non-profit organizations, such as the Open Society Foundation and the Assistance Foundation in Russia.
"This decision was taken, following an address by the Federation Council of the Russian Federal Assembly to the Russian general prosecutor, foreign minister and justice minister to inspect the organizations, which were put on the so-called 'patriotic stop-list'," spokesperson of the Russian Prosecutor General's Office Marina Gridneva told Interfax on Nov. 30.
She recalled that the 'stop-list' was approved by the Federation Council resolution as of July 8 this year, in which the activity of the Open Society Institute (Soros Foundation) is paid attention to.
"It was found out that the activity of the Open Society Foundations and the Open Society Institute Assistance Foundation poses a threat to the foundations of the Russian constitutional system and security of the state," she said.
"The information about the taken decision was submitted to the Russian Justice Ministry to put these organizations on the list of foreign and international non-governmental organizations, the activity of which is recognized undesirable in Russia," Gridneva said.
The Soros Foundation is an international charity organization, which was founded by financier and philanthropist George Soros.
The foundation has offices in more than 30 countries. The governing bodies are situated in New York and Budapest. Since 2003 all Soros foundations have stopped their activity in Russia.
Lyudmila Alekseyeva, human rights activist and head of the Moscow Helsinki Group, regrets the decision made by the Russian Prosecutor General's Office to recognize the Open Society organization of financier and philanthropist George Soros as unwelcome in Russia.
"I don't only regret that. It seems unfair to me," Alekseyeva told.
"Soros has done a lot of good to our county. He has not only financed independent public organizations, but also given a lot of money to universities and libraries. In the difficult 1990s, when there was no money for anything, he founded pensions for scientists. He financed scientific institutes," Alekseyeva said.
Subscribe and get RBTH best stories every Wednesday
All rights reserved by Rossiyskaya Gazeta.