Russia's oldest Oriental Institute turns 200 years old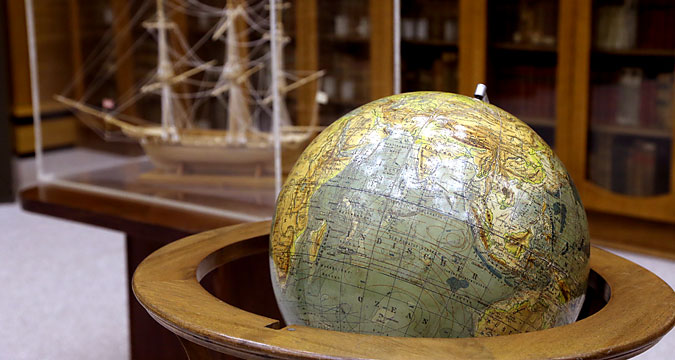 Oriental Institute turns 200 years old.
Igor Lileev
Lazarev Institute of Oriental Languages marks anniversary with exhibition.
An exhibition dedicated to the 200th anniversary of the Lazarev Institute of Oriental Languages and the Moscow School of Oriental Studies opened on Dec. 22 at the Scientific Library of the Moscow State University of International Relations (MGIMO).
A delegation from the Armenian Ministry of Foreign Affairs headed by Minister Edvard Nalbandyan, a graduate of MGIMO, was present at the inauguration. Among the other guests of honor was head of the Novo-Nakhichevansk and Russian Diocese of the Armenian Apostolic Church Archbishop Ezras.
Speaking at the inauguration of the exhibition, MGIMO Rector Anatoly Torkunov praised the institute's contribution to oriental studies in Russia.
"The Lazarev Institute is noteworthy not only because it is the first professional scholastic institution that prepares Orientalists for foreign service but also because throughout its 200-year existence it has never halted its work. As successor to the Lazarev Institute, MGIMO has preserved the rich traditions of the Orientalist school."
The Lazarev Institute was established in 1815 in Moscow as an elite Armenian scholastic institution teaching Turkish, Persian (Farsi), Arabic and other eastern languages. In 1927 the institute was transformed into a special scholastic institution preparing professional diplomats and oriental language translators, the Moscow Institute of Oriental Studies.
The premises of this institute, which lasted until 1954, now house the Armenian Embassy. The Faculty of Indian Languages and the Faculty of Middle Eastern Languages have almost entirely been transferred to MGIMO. Another part of these faculties joined the Institute of Oriental Studies at the Russian Academy of Sciences.

All rights reserved by Rossiyskaya Gazeta.