Ilya Drozdikhin has dedicated his whole life to church bells. Although he has no musical education, he has climbed the bell tower and played real concerts for the entire neighborhood for 15 years.
"Since my childhood, I was very interested in bell ringing, and when the church needed an apprentice, the priest allowed me to be a bell ringer," said Drozdikhin.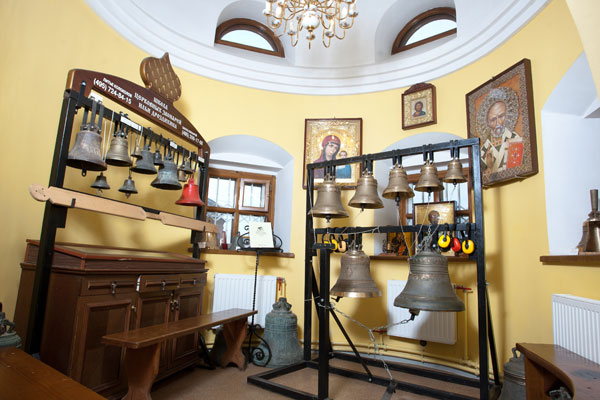 Photo by Anton Churochkin
"Our then-bell ringer did not have time to play at all of the services, because this occupation was not his main job. He showed me how to play and said that I was to play the next day.
"I was shocked and very scared, I thought that I'd get stoned after my ringing. However, in fact, none of the parishioners noticed the substitution and so began my career as a bell ringer," he said.
A good omen for the bell
When they began to cast a bell, the casters would often start some ridiculous rumor. It was believed that the farther the rumor spread, the better and louder the bell would be.
The last bells were made in Soviet Russia in the late 1920s. After that, the communist authorities, who were fiercely opposed to the practicing of religion, sent the symbols and accessories of the Christian "cult" to the smelter. Priests tried to sabotage the process by throwing bells from bell towers, hiding them and sinking them in lakes and ponds. In such circumstances, bell ringing skills were all but lost.
The revival of church bell ringing came suddenly in the 1960s, thanks to cinema. When the movie War and Peace, based on Leo Tolstoy's classic novel, was being filmed, it suddenly emerged that the film required bell-ringers.
The filmmakers managed to find people who had at least some understanding of how it was done and restored the art. This was followed in the 1970s by the appearance of "museum ringing," when people began to ring bells at museums and preserve this art form as a part of Russia's historical heritage.
Bell-ringers' school
Drozdikhin honed his skill for seven years, a period in which he happened to get acquainted with the superiors of many churches. They, in turn, were faced with a staff shortage problem – not everyone could easily find a bell ringer, since, as Drozdikhin explained, "this work is rarely paid."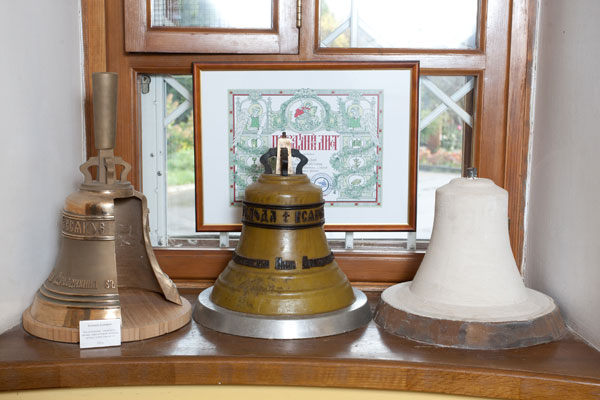 Photo by Anton Churochkin
"Most likely, this person is an altar warden and helps during a church service. Or he is a chorister, they are still paid a fee, or even a parishioner who simply attends church regularly," he said.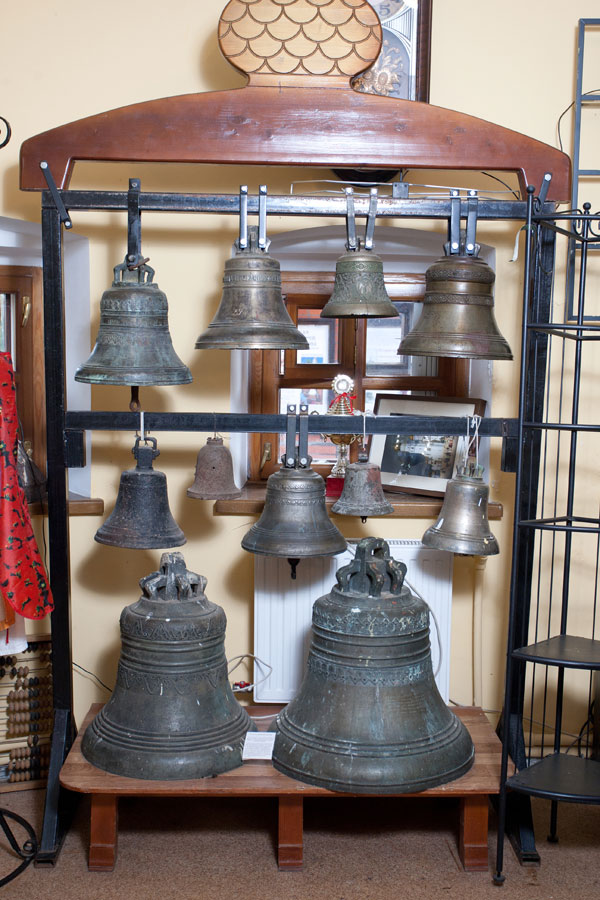 Photo by Anton Churochkin
"Under such circumstances, there is a very large staff turnover, and not all are versed in bell ringing work. As a result, the priests, who were familiar with my work, began to ask me to teach their wards to ring bells. There was a need to equip a classroom, not to torment the residents of the nearby houses."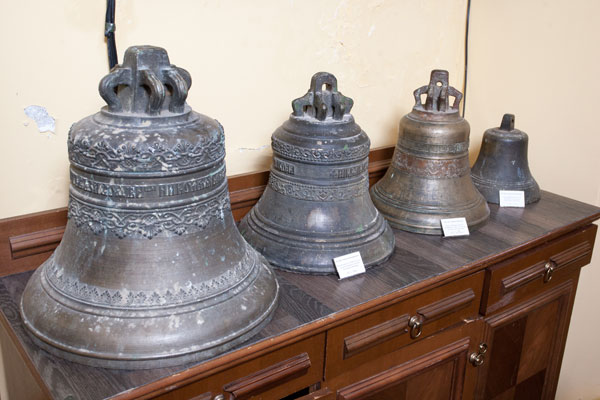 Photo by Anton Churochkin
In the room where classes are held there is a set of seven main bells that a bell ringer should be able to use. These are mainly bells that were cast by Drozdikhin's order, but there are also some old ones.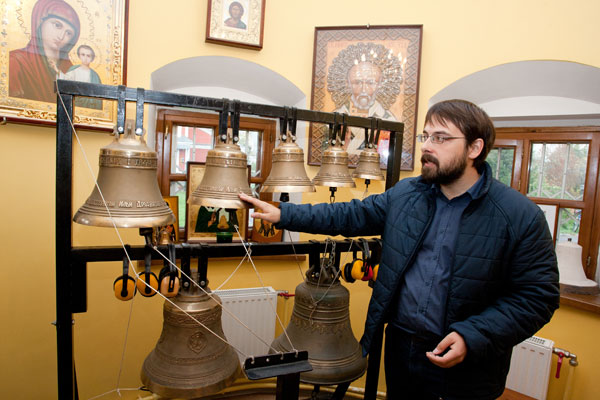 Photo by Anton Churochkin
"Few people come to train for their own sake, although there have been such cases," said Drozdikhin. Students, most of whom are women, train for two months then leave for their parishes to practice. And, most frequently, those who come to study already have a workplace ready for them in the bell tower.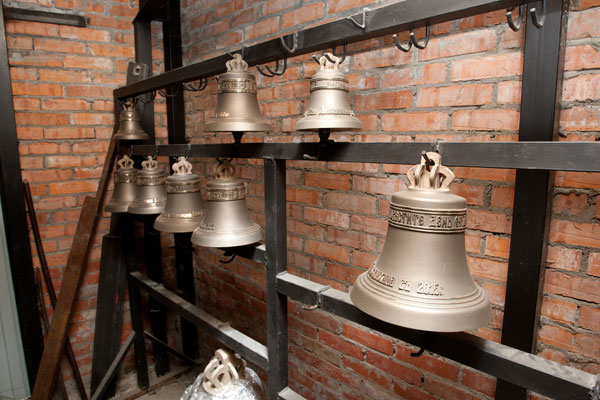 Photo by Anton Churochkin
Foreigners used to come to study bell ringing at the school, including from the Baltic states and countries as far afield as the United Arab Emirates.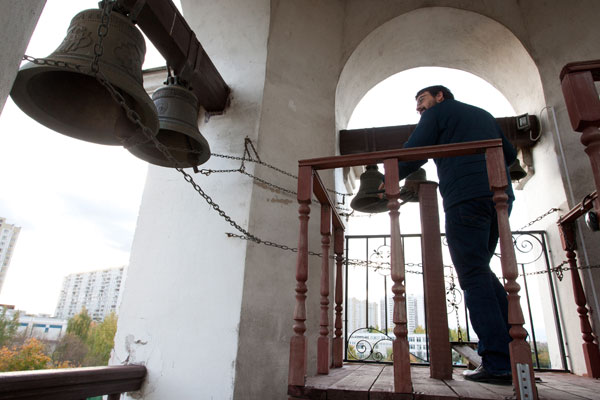 Photo by Anton Churochkin
"But most frequently, if foreign churches order a set of bells, the installers teach how to work with them on site, if not in too detailed a way, but they manage to explain some elements," said Drozdikhin.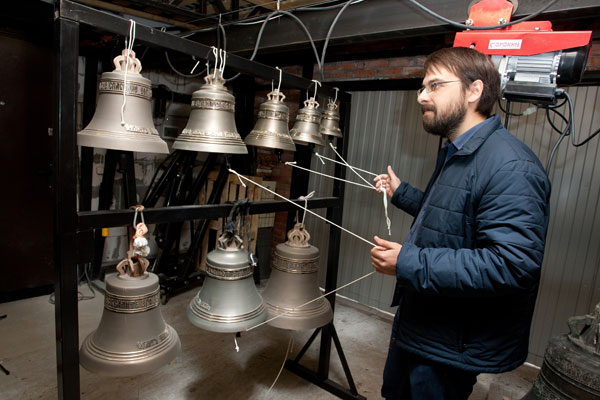 Photo by Anton Churochkin
A bell cast at Drozdikhin's school can be found even in the belfry of the Church of the Holy Sepulcher in Jerusalem.
With a little help from Tolstoy
Earlier, bells were cast in Russia from metal collected by people, with the use of even spoons and metal utensils. But by the end of the 19th century, the quality of the metal improved and it became possible to cast quality bells.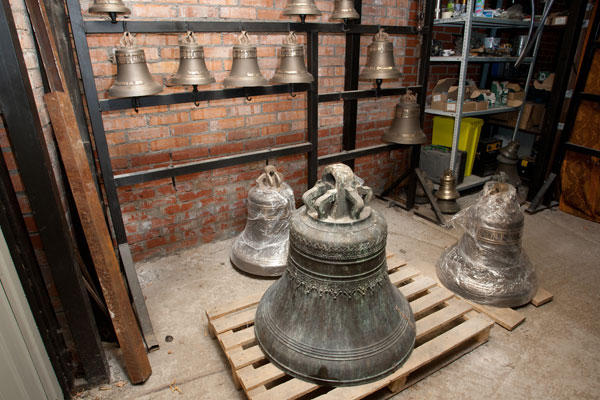 Photo by Anton Churochkin
Through the ages, different manufacturers have used their own casting tricks, made different molds, decorated bells, but one thing has remained unchanged – a bell is made from 80 percent copper and 20 percent tin.
Bell-ringer's rules:
1. The bell ringer must be Orthodox Christian, or at least not of a different faith.
2. They must have a sense of rhythm and understand the rhythmic fundamentals of music. It is necessary to learn four kinds of canonical tolls: Blagovest, Perebor, Perezvon, and Trezvon. In addition, each toll is an improvisation.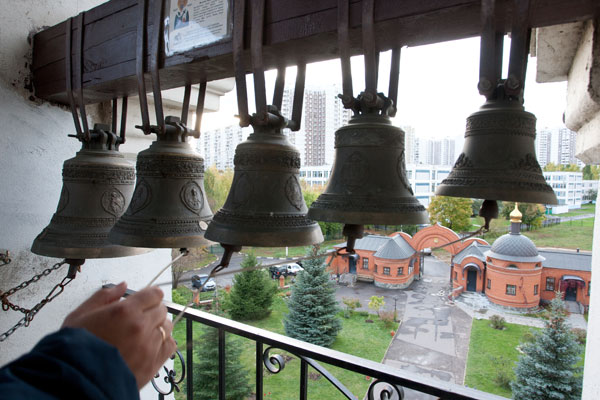 Photo by Anton Churochkin
3. They must be a responsible person, because they will have to work every day or even several times a day. They should also be careful with the bells, which, when used improperly, can be broken and will have to be sent to the smelter. A bell cannot be repaired.
4. The ringer should be sober, lest they should fall from the bell tower.
All rights reserved by Rossiyskaya Gazeta.