Quiz: What do you know about Russian luxury souvenirs?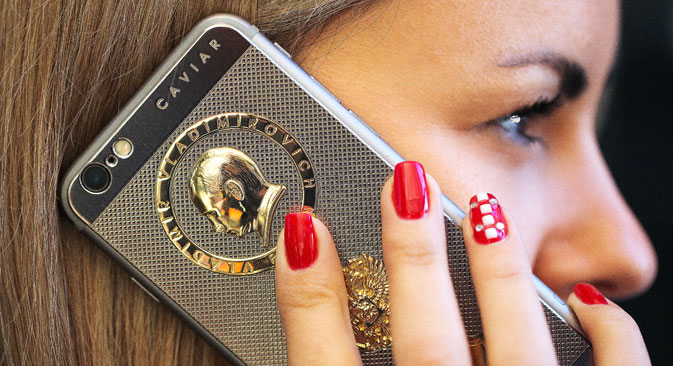 The profile of Vladimir Putin, Russia's president, sits above the coat of arms of the Russian Federation on the rear casing of an 18 carat gold plated 'Ti Gold Supremo Putin' bespoke Apple Inc. iPhone 6s as an employee demonstrates holds it to her ear at the Caviar Boutique at the Zhukovka Plaza shopping centre in Moscow, Russia, on Wednesday, Oct. 21, 2015. Russian policy makers have struggled to concoct the right policy mix to steer the country out of its longest recession in two decades.
Getty Images
Matryoshka dolls, ushankas, samovars, vodka, and caviar are all popular souvenirs to bring back from a trip to Russia. But at the higher end of the market there are other, more distinctive mementos that can be acquired here – for those with deep enough pockets. Take our quiz and try to guess which of these gifts are actually genuinely available.
Find more quizzes here>>>
All rights reserved by Rossiyskaya Gazeta.
Get the week's best stories straight to your inbox