Putin talks about possibility of granting asylum to Assad in Russia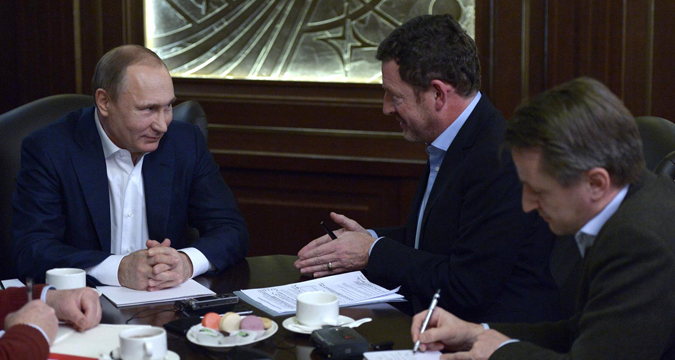 Russian President Vladimir Putin.
Kremlin.ru
President Vladimir Putin said granting asylum to Snowden was more difficult
It is premature to discuss if Russia should grant asylum to Syrian President Bashar al-Assad, Russian President Vladimir Putin has said.
"I think it is quite premature to discuss this. We granted asylum to Mr. Snowden, which was far more difficult than to do the same for Mr al-Assad," he said in an interview with the German Bild newspaper, when asked if Russia would grant asylum to al-Assad if he loses election in his country.
"If this [voting] process is conducted democratically, then al-Assad will probably not need to leave the country at all," Putin said.
"And it is not important whether he remains President or not," the Russian leader said.
Putin said that al-Assad does not want extermination of his citizens - their sufferings are caused primarily by the armed people who are fighting against the Syrian government and aiding militants.
"It is not his goal to destroy his country's population. He is fighting those who rose up against him with deadly force," he said.
"And if the civilians suffer, I think that the primary responsibility for this is with those who fight against him with deadly force as well as those who assist armed groups," the Russian president said.
At the same time he noted that "this does not mean that everything is all right out there and that everyone is right."
"This is exactly why I believe political reforms are needed so much there. The first step in that direction should be to develop and adopt a new Constitution," Putin said.
Vladimir Putin also stressed that Russia does not want the situation in Syria to evolve according to the Libyan or Iraqi scenario.
All rights reserved by Rossiyskaya Gazeta.