Poll: For Russians, war is worse than economic crisis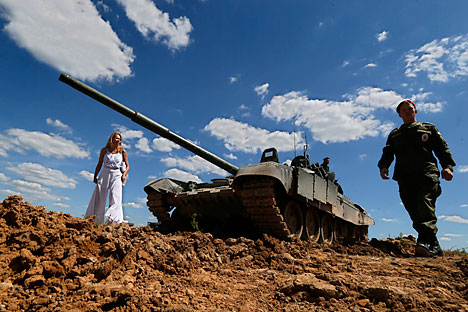 A T-90 tank at the 'Army-2015' exhibition in the Moscow region in June 2015.
EPA
Russians' main fears linked with upticks in international tensions.
The vast majority of Russians (70 percent) believe that military conflicts are a greater threat than the economic crisis according to a recent poll conducted by the Russian Public Opinion Research Center (VTsIOM).
Coming in second place after international tensions is alarm regarding increases in the prices of goods and the devaluation of savings.
Other anxieties include the fear of losing one's job and problems revolving around family conflicts.
The poll also notes that the concern about internal conflicts and societal disorders has decreased among Russians.
In November 2015 concerns about international tensions peaked: 62 percent of Russians considered global conflicts a very real threat.
First published in Russian in Gazeta.ru
All rights reserved by Rossiyskaya Gazeta.