Moscow dismisses findings of UK public inquiry into Litvinenko death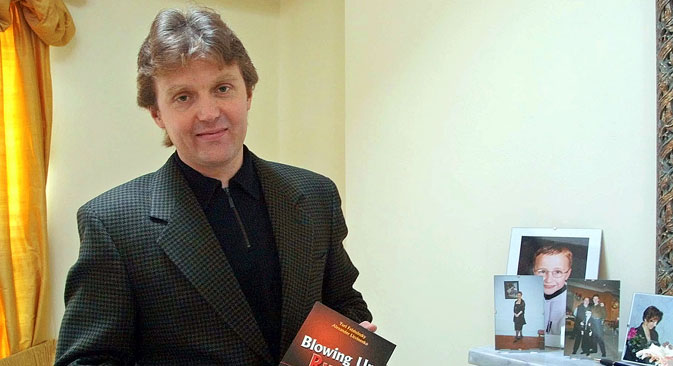 Russia's reaction to the report issued in Britain.
British investigators have held Russian businessman Dmitry Kovtun and deputy Andrei Lugovoy responsible for the death of former FSB (Russia's Federal Security Service) officer Alexander Litvinenko. The final report was published on Jan. 21, 2016.
The document, extracts from which are published by British media, says that numerous intelligence data have been collected to witness that "the FSB operation to kill Mr. Litvinenko was probably approved by Mr. Patrushev [FSB head back in 2006] and also by President Putin."
Moscow dismisses the findings of the report and will present a detailed review of it, after thoroughly analyzing its contents.
Kovtun and Lugovoy replied to blamings
Dmitry Kovtun has abstained from comments for now. "The media has provided sketchy information with the reference to a report of Robert Owen. I would like to have more information," Kovtun told Interfax on Jan. 21.
Andrei Lugovoy describes his implication in the death of Litviyenko as absurd and sees the findings of a public judicial inquiry in London as a farce and an attempt to use it for political purposes.
Citizenship as verdict: UK company refuses to serve Russian tourists
"The accusations leveled at me are absurd. Just as we expected, no sensation happened! The inquiry findings that were made public today have once again shown London's anti-Russian position, its close-mindedness, and the Brits' unwillingness to determine the true cause of Litvinenko's death," Lugovoy told Interfax.
The 'polonium scandal' has served as a convenient tool for London to pursue its political ends, he said.
"The 2014 events in Ukraine, the anti-Russian hysteria that started after that, and the ensuing reopening of the inquiry into the Litvinenko case, despite the fact that this information had earlier been classified, look to me personally like London's pathetic attempt to use this skeleton in the cupboard to satisfy its political ambitions. I hope these polonium proceedings would dispel the myth about the British justice system's impartiality," Lugovoy added.
The official reaction
Russian Foreign Ministry spokesperson Maria Zakharova regrets that "the strictly criminal case has been politicized and has darkened the general atmosphere of bilateral relations."
"Obviously, the decision to suspend the coroner's probe and to begin 'public hearings' had a clearly political motivation," Zakharova replied to a media question.
"Certainly, we need some time to thoroughly analyze the contents of this document, after which we will issue our detailed review," she added.
A London court's conclusions will not entail any legal consequences for Lugovoy and Kovtun, a source with Russia's law enforcement agencies told Interfax. The Russian Constitution does not allow the extradition of its citizens, the source said.
Litvinenko, who fled to the UK in 2000, died in November 2006 soon after meeting his former colleagues Lugovoi and Kovtun. Traces of the radioactive element polonium 210 were found in Litvinenko's body.
All rights reserved by Rossiyskaya Gazeta.