Putin: Patriotism is only possible 'national idea' for Russians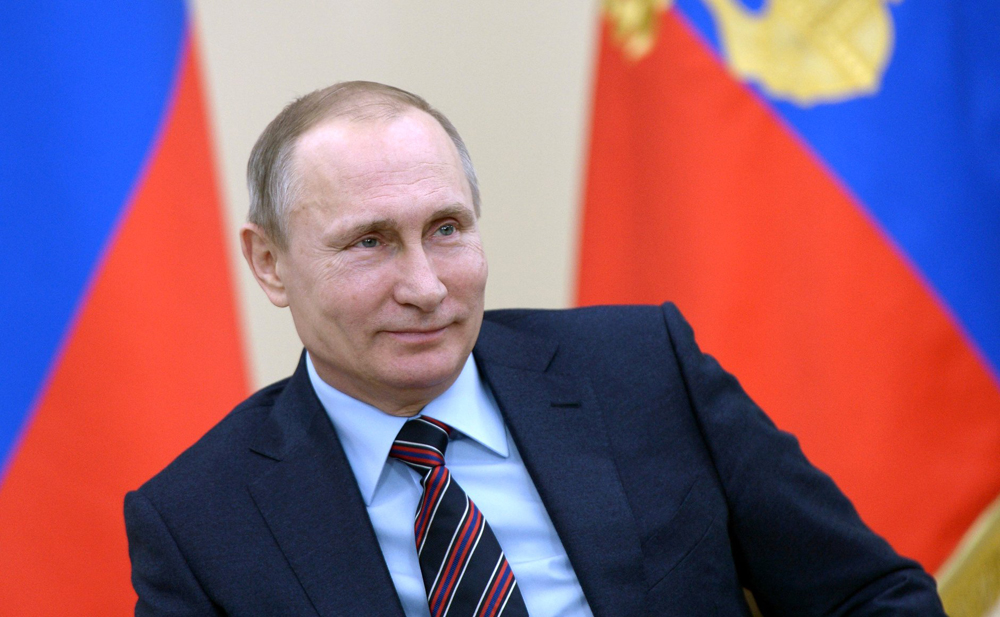 Concept must be constantly reinforced, says Russian president.
The only possible unifying idea for Russia is patriotism, according to President Vladimir Putin.
"We have no national idea besides patriotism, and there can be no other," he said at a meeting of the Leaders' Club, a voluntary association of entrepreneurs from 40 of Russia's regions.
According to Putin, the idea of patriotism "is not ideologized or associated with the work of a party or any social structure."
Putin went on to say that it is not enough that "the president or anyone else speaks about this just once" in order to implement this national idea.
In order to implement the consciousness of patriotism as a national idea, according to Putin, "we need to talk about it constantly, at all levels."
In earlier speeches Putin has repeatedly talked about the importance of patriotism. In the summer of 2015, he said that patriotism is "the sacred duty of Russians," and in October called it a "moral compass" for teenagers.
However, his own definition of Russia's "national idea" appears to have changed over time, with statements made in previous years demonstrating a certain inconsistency.
Back in 2004, Putin said at a meeting with his closest confidants that the Russian national idea was competitiveness.
"A person must be competitive, as well as towns, villages, industries and the whole country. That is our fundamental national idea today," he said.
But in 2011, in an interview with Russian magazine VIP-Premier, Putin said that the Russian national idea was "saving people," quoting dissident author Alexander Solzhenitsyn.
First published in Russian in RBC Daily.
All rights reserved by Rossiyskaya Gazeta.