Through a diplomat's eyes: Foreign Minister Sergei Lavrov in 7 quotes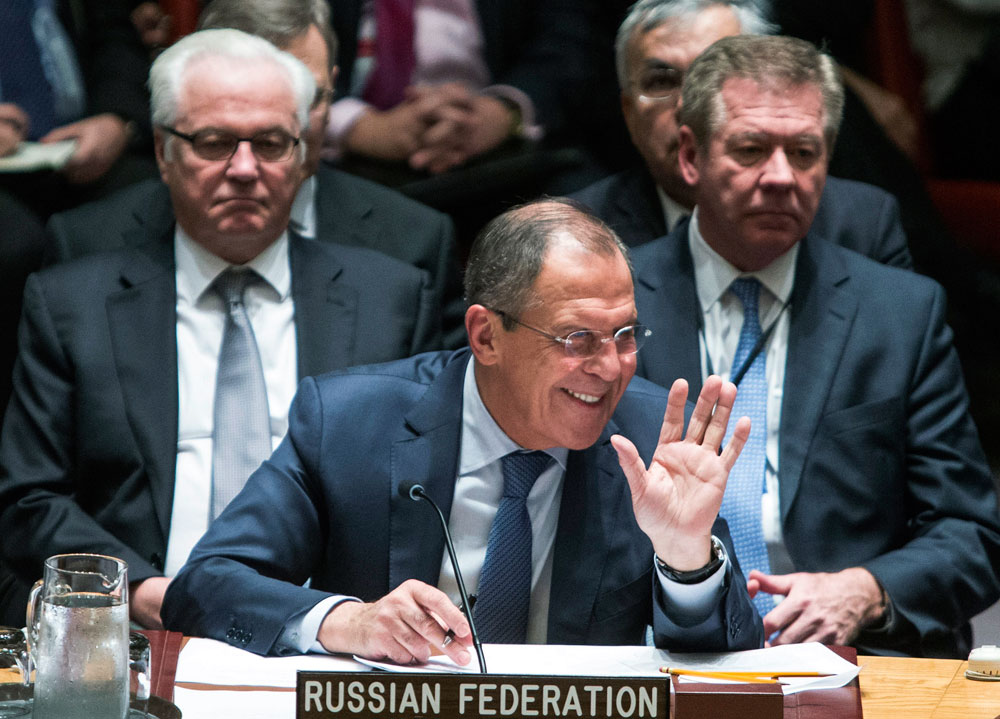 Russian Foreign Minister Sergey Lavrov.
Alexander Shcherbak / TASS
Feb. 10 is Diplomatic Worker's Day in Russia. To mark the occasion, RBTH has collected seven quotes that best represent the attitudes and values of the country's principal "diplomatic worker" – Russian Foreign Minister Sergei Lavrov.
1. "The global financial and economic crisis has convincingly demonstrated the impossibility of entering the path of sustainable development by relying on the ideas of liberal capitalism. This forces us to look in a new light at moral notions such as self-restraint and responsibility."
2. "We can't lose Europe. Europe without Russia is not Europe. Russia has time and again saved Europe from Europe itself."
3. "Our TV channels in Ukraine have been muted, and any information broadcast is one-sided, biased. But this does not means that they have managed to brainwash everyone. I communicate with Ukrainians, I've met with refugees from Lugansk, Donetsk and it's not from hearsay that I know that in Kiev, too, there are honest politicians interested in stopping the pumping of hysteria."
4. "I believe that attempts to drive a wedge between our peoples will fail, although by and large this is the chief aim. Somebody is very reluctant to see the restoration of the historical brotherhood of Russians and Ukrainians."
5. "I asked John Kerry and European foreign ministers why the West advocated for an early ceasefire and national accord practically in all conflicts – those in Sudan, Yemen, Afghanistan, and Palestine – but not in Ukraine. It turns out that it is possible to negotiate with the Taliban and the "Islamic Jihad," but utterly impossible to have contacts with those who have been dubbed as DNR and LNR separatists?
6. "The key objective of Russian diplomatic efforts was to secure the leading role of our country in mobilizing the international repulsion of terrorist aggression and form a broad antiterrorist front."
7. "Tense periods in international relations are probably inevitable. But they end sooner or later. And this one will be left behind. But at first everybody must get used to the idea that the world will not be unipolar any longer. For the time being we will have to see relapses and muscle-flexing."
All rights reserved by Rossiyskaya Gazeta.