Russian assets seized in France in 2015 are worth $1.1 billion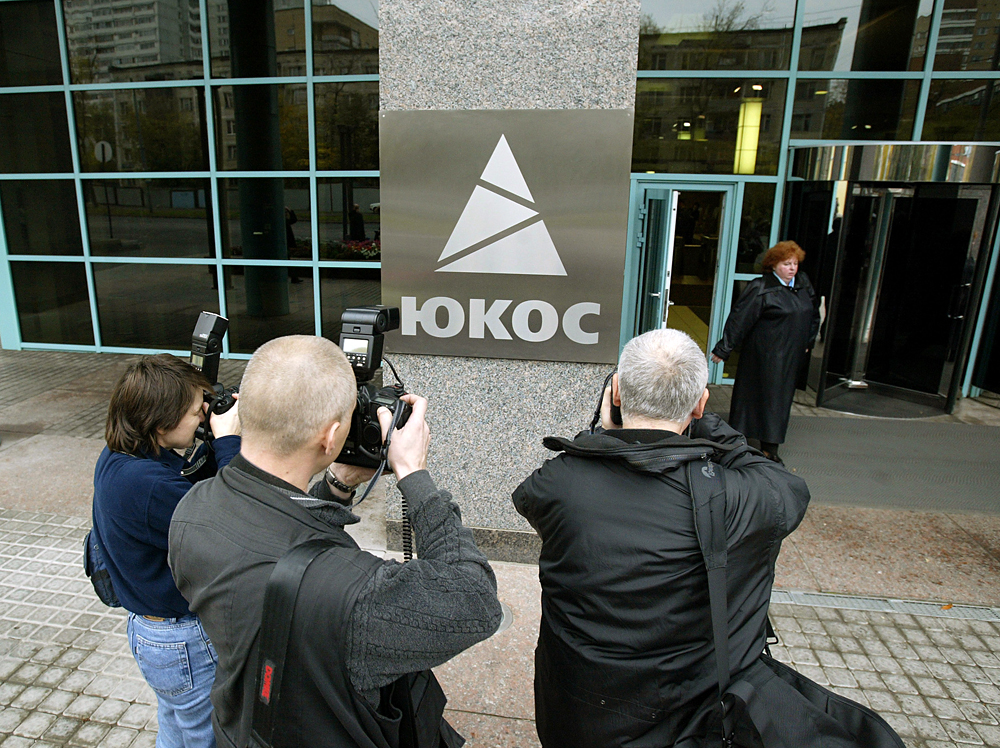 The former shareholders of now-defunct oil company Yukos have announced the value of Russian state assets arrested in relation to a European court ruling ordering Russia to pay them $50 billion.
The former majority shareholders of now-defunct Russian oil company Yukos, who are trying to recover $50 billion from Russia after a decision pronounced by the arbitration court in The Hague, have determined the value of the Russian state assets seized in France on Dec. 17, 2015.
According to a press release circulated on Feb. 24 by GML (the holding company representing YUKOS's former shareholders), the value of the frozen assets is 1 billion euros ($1.1 billion).
The property seized includes money kept in the account of VTB Bank's French subsidiary in the interest of the Rossiya Segodnya news agency and the Goszagransobstvennost state enterprise (which manages Russian state property abroad)), said GML, without divulging the dimension of the frozen amounts.
Moreover, the freeze also extends to debts that Eutelsat, the French satellite operator, owes the Russian state company Kosmicheskaya Svyaz, as well as the Eutelsat assets (more than 3 percent) that Kosmicheskaya Svyaz owns.
Furthermore, the former Yukos shareholders are trying to seize as debt the financial guarantees that French banking company Société Générale had given Russian arms exporter Rosoboronexport in relation to the annulment of a contract to supply Moscow with two Mistral-type helicopter carriers.
GML representatives are not saying exactly which guarantees the shareholders are interested in and what their value is. According to the RBK business daily, the bank guarantees may amount to 23 million euros.
It was earlier reported that the Russian assets seized in France include shares in the Euronews TV channel that belong to the Russian VGTRK media holding company, as well as land on which a Russian Orthodox cultural-spiritual center is being built.
The Russian Federation, along with the Rossiya Segodnya news agency, Kosmicheskaya Svyaz and Goszagransobstvennost are contesting the asset seizure on the grounds that the Russian government does not directly manage the assets, which means that they cannot be considered sovereign.
First published in Russian in RBC Daily.
Subscribe and get RBTH best stories every Wednesday
All rights reserved by Rossiyskaya Gazeta.