Woman detained outside Moscow metro station with severed child's head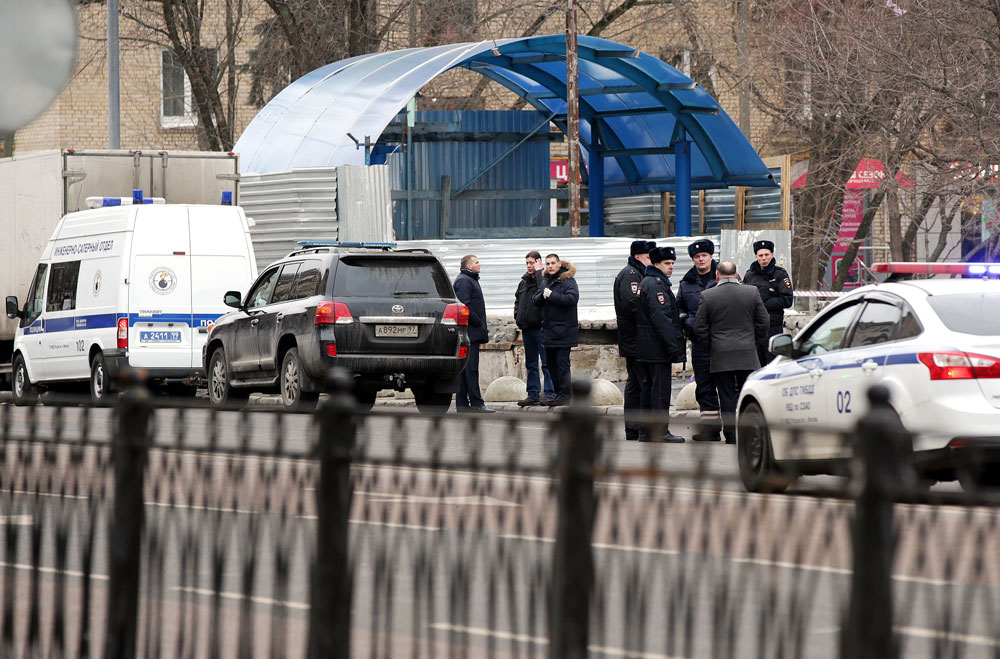 Police officers seen near Oktyabrskoye Pole Station on the Tagansko-Krasnopresnenskaya Line of the Moscow Metro where a woman suspected of killing a 4-year-old child was detained.
Artyom Geodakyan / TASS
Police have detained an Uzbek national who was brandishing the severed head of a four-year-old girl outside the entrance to a Moscow metro station and threatening to blow herself up.
Moscow police have detained an Uzbek woman outside a metro station in the northwest of the city on suspicion of the brutal murder of a four-year-old girl and arson.
According to eyewitness reports, the woman, Gulchekhre Bobokulova, 39, was brandishing the severed head of the girl, whom she had been babysitting for a year, shouting "Allahu Akbar" and threatening to blow herself up.
The metro station was instantly closed down, the area cordoned off and Bobokulova was arrested by police officers who promptly arrived at the scene.
According to Bobokulova, she killed the child because her husband had been unfaithful to her. She was unable to explain what the four-year-old child in her care had to do with her husband's affair.
The investigators have already questioned the girl's parents, who were at work at the time. According to the girl's mother, Bobokulova had appeared to be "on edge" for the past several days and complained of problems at home.
Investigators working on the case have established that after the murder Bobokulova sprinkled the flat with an inflammable liquid and set it on fire. After extinguishing the blaze, firemen found the girl's headless body among the debris.
"Given that the suspect is clearly in a state, the investigators have requested for her to be subjected to a psychiatric assessment to determine whether she realized what she was doing," a spokesman for the main investigations directorate told the daily broadsheet Izvestiya.
The girl's parents are being given the necessary medical and psychological help and support and the mother has been taken to hospital.
All rights reserved by Rossiyskaya Gazeta.