China, Germany, U.S. top list of tourist arrivals in Russia in 2015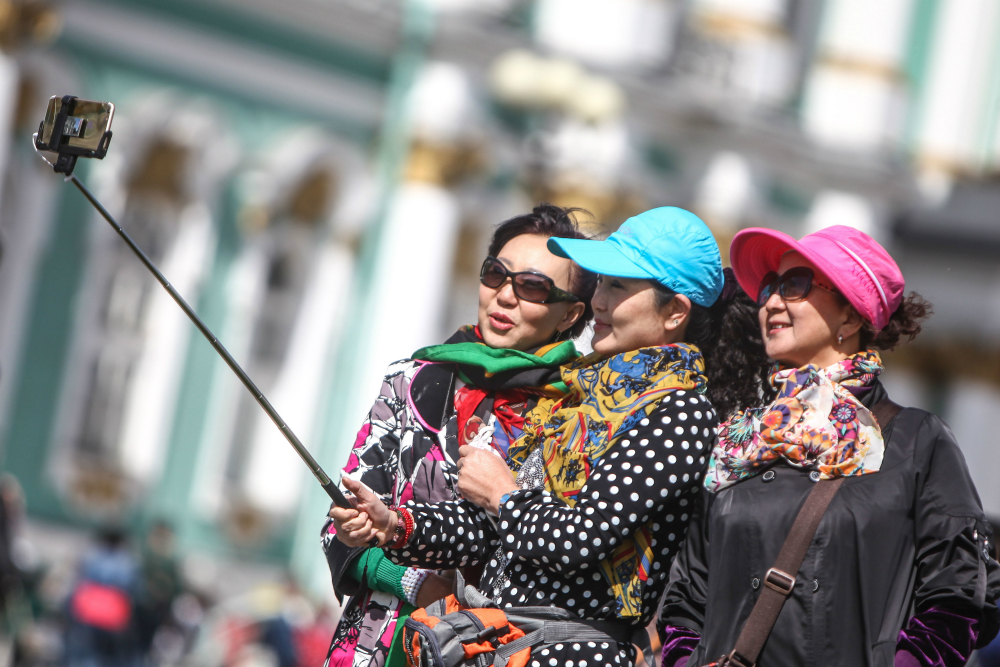 Chinese tourists taking a selfie in front of the Hermitage, St. Petersburg.
Sergei Konkov/TASS
Inbound tourism in Russia grew 13.7% in 2015 to 2.93 mln tourist arrivals
Inbound tourism in Russia grew 13.7 percent year-on-year in 2015 to 2.93 million tourist arrivals, and China, Germany and the United States topped the list, Irina Tyurina, press secretary of the Russian Union of Travel Industry (RUTI), told Interfax on March 10, referring to the Federal State Statistics Service's data.
"A total of 2.93 million foreign tourists visited Russia in 2015. That was 13.7 percent more than the year before. The primary motivation was the ruble fall against world currencies, which made the tours very cheap for foreigners. Pent-up demand and the longstanding interest in Russia have come true, moreover that travelers could afford quality accommodation in Moscow and St. Petersburg for a small fee," Tyurina said.
China headed the rating of countries from where most tourist arrivals in Russia came - 677,600 (+65.3 percent). Germany was the first runner-up (358,100 tourist arrivals, +2.5 percent), and the United States ranked third (165,100, +2 percent). Despite a decline at the end of the year, Turkey climbed to fourth position (139,300, +3.4 percent). Israel rounded out the top five (127,000, +17.7 percent).
In the words of Tyurina, tourist arrivals from Turkey had been growing for the past three to four years, and went up 15.6 percent in the first nine months of 2015. Yet the anti-Turkish sanctions imposed in November-December cut the growth to 3.4 percent.
Iran was on top of the list of countries, featuring the largest growth in tourist arrivals in Russia (35,400, +106 percent). What is more, Iranian tourists visit Moscow and St. Petersburg in large groups and buy lots of tours. Thailand ranked second (21,500, +57 percent) and India ranked third (27,800, +70 percent). Tourist arrivals have also grown from South Korea, Mexico, Argentina, Spain and Hong Kong.
"Spain is the only country in Europe which has exhibited a major growth in tourist arrivals in Russia, 31 percent. Tour operators explain this not only via the advantageous exchange rate of the euro but also via a calm political background and the absence of a hostile attitude to Russia at the governmental level. Due to those factors, tourist arrivals from Spain have not only recovered from a major decline [-15 percent] in 2014 but have also markedly grown," Tyurina said.
Things are worse for other European countries. Tourist arrivals from Poland, the Netherlands, the United Kingdom, France, Finland, Austria and Denmark have gone down. Yet, according to Tyurina, the decline in tourist arrivals was smaller in the second half of the year compared to the first, which gave a reason to hope for a change in the negative trend.
All rights reserved by Rossiyskaya Gazeta.