Vladimir Putin reveals costs of military operation in Syria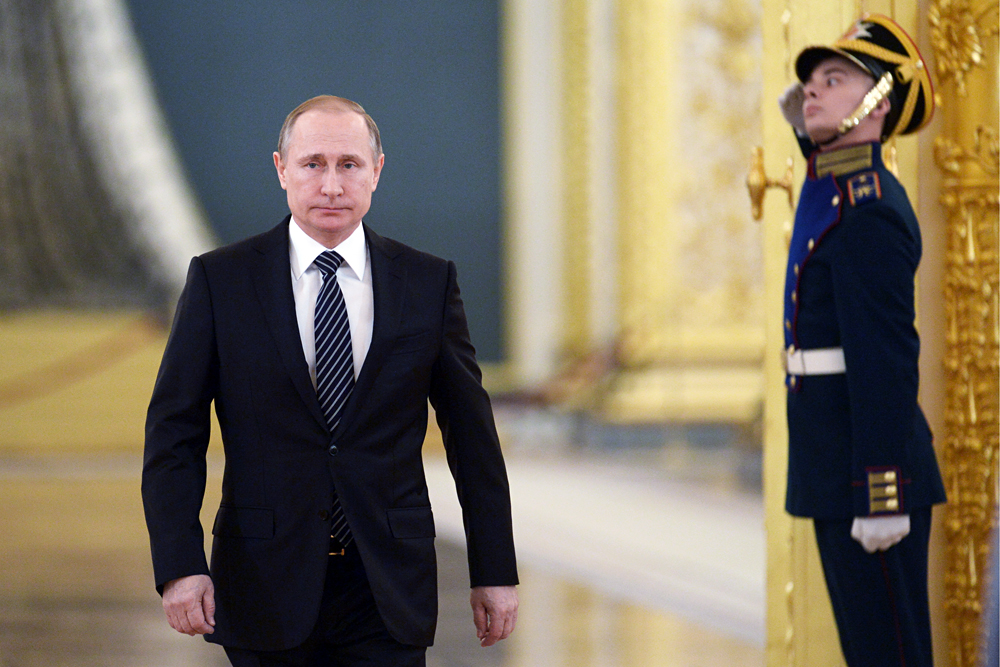 Russia's president Vladimir Putin.
Alexei Nikolsky/TASS
Russia's air force operation in Syria costs approx. $480 million.
The Syria operation was mostly funded by the Defense Ministry, President Vladimir Putin has told servicemen engaged in the operation.
"Indeed, the military operation in Syria had certain costs, but those were mostly resources of the Defense Ministry, funds of the Defense Ministry, approximately 33 billion rubles [$480 million] allotted in the ministry's 2015 budget for exercises and combat training. We simply reassigned those funds to support the group in Syria," said Putin.
Despite the partial pullout of Russian forces from Syria, the balance of power in this country will be ensured, and the patriotic forces will be successful in fighting terrorism, said Putin.
"Those Russian forces remaining in Syria are enough to attain the goals set to them. We will continue to provide assistance to the Syrian army and the authorities in fighting so-called Islamic State, Jabhat al-Nusra [banned in Russia], and other terrorist groups designated as such by the UN Security Council," Putin said.
"What kind of balance of power will be there, taking into account the reduction of the Russian group? Such balance will be ensured. Moreover, bearing in mind our support and the strengthening of the Syrian army, I am sure we will see new successes of patriotic forces in fighting terrorism in the near future," he said.
Putin mentioned fierce fighting currently under way around Palmyra. "I hope this pearl of the world civilization, or at least what is left of it after the thugs bossed around there, will be returned to the Syrian people and the rest of the world," he said.
Russia "had no intention of getting involved in the intra-Syrian conflict. A final decision on the country's future should definitely be made by the Syrians themselves," Putin said.
It was the main task of Russia "to strike against terrorism," he said. "The fight against international terrorism is fair and right, it is a fight against enemies of civilization, those who are spreading barbarity and violence and are trying to nullify the essence and significance of the great spiritual and humanist values on which the world stands," the president said.
Meanwhile, Putin noted that the plan for withdrawing Russian military contingent had been agreed upon with Syrian President Bashar al-Assad in advance.
"The decision to withdraw a substantial part of our servicemen and hardware was agreed upon with President of Syria Bashar al-Assad, who was informed of our plans in advance and supported them," Putin said.
"I'd like to mention President Bashar al-Assad's position. We see his restraint, his sincere aspiration for peace, and his preparedness for compromise and dialogue," Putin told.
All rights reserved by Rossiyskaya Gazeta.