Vladimir Putin's rating falls by 10%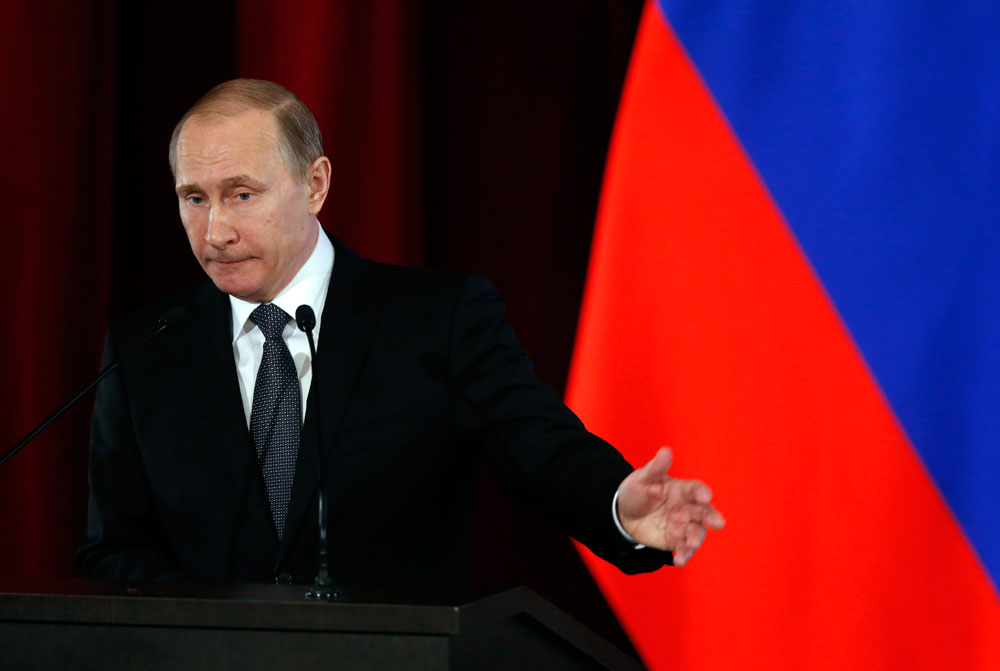 Only 22 percent of Russians would like to see another person become president.
EPA / Vostock-photo
Appraisal still considered relatively high.
According to the latest survey by the Levada Center, over the last year the approval rating of Russian President Vladimir Putin fell by 10 percent. Sociologists attribute this to the fact that the euphoria after the "Crimean Spring" has passed. In 2015, those who "completely trust" and "rather trust" the head of state equaled 83 percent, but in 2016 this share decreased to 73 percent.
According to Alexei Grazhdankin, the deputy head of the Levada Center, despite the fact that the approval rating is lower than it was in 2015, it is still relatively high.
"I would not interpret the data only in comparison with the last year, but would consider it in the context of all surveys conducted over the last 15-16 years," Grazhdankin told RBTH. "Over the last three years we documented a surge of confidence and affection for the president due to the events of the 'Crimean Spring.' Now, this effect is mitigated and the trust rating is coming down to its previous level. However, it still remains above the recorded minimum approval rating for the president."
Grazhdankin recalled that after 2008 Putin's approval rating began to fall, reaching its lowest level in 2013 (38 percent).
Also, the Levada Center survey results showed that 65 percent of Russians are hoping that Putin will be elected to the presidency again (57 percent in 2015). Only 22 percent would like to see another person become president (25 percent in 2015).
All rights reserved by Rossiyskaya Gazeta.