Turkish ship damages bridge under construction in Crimea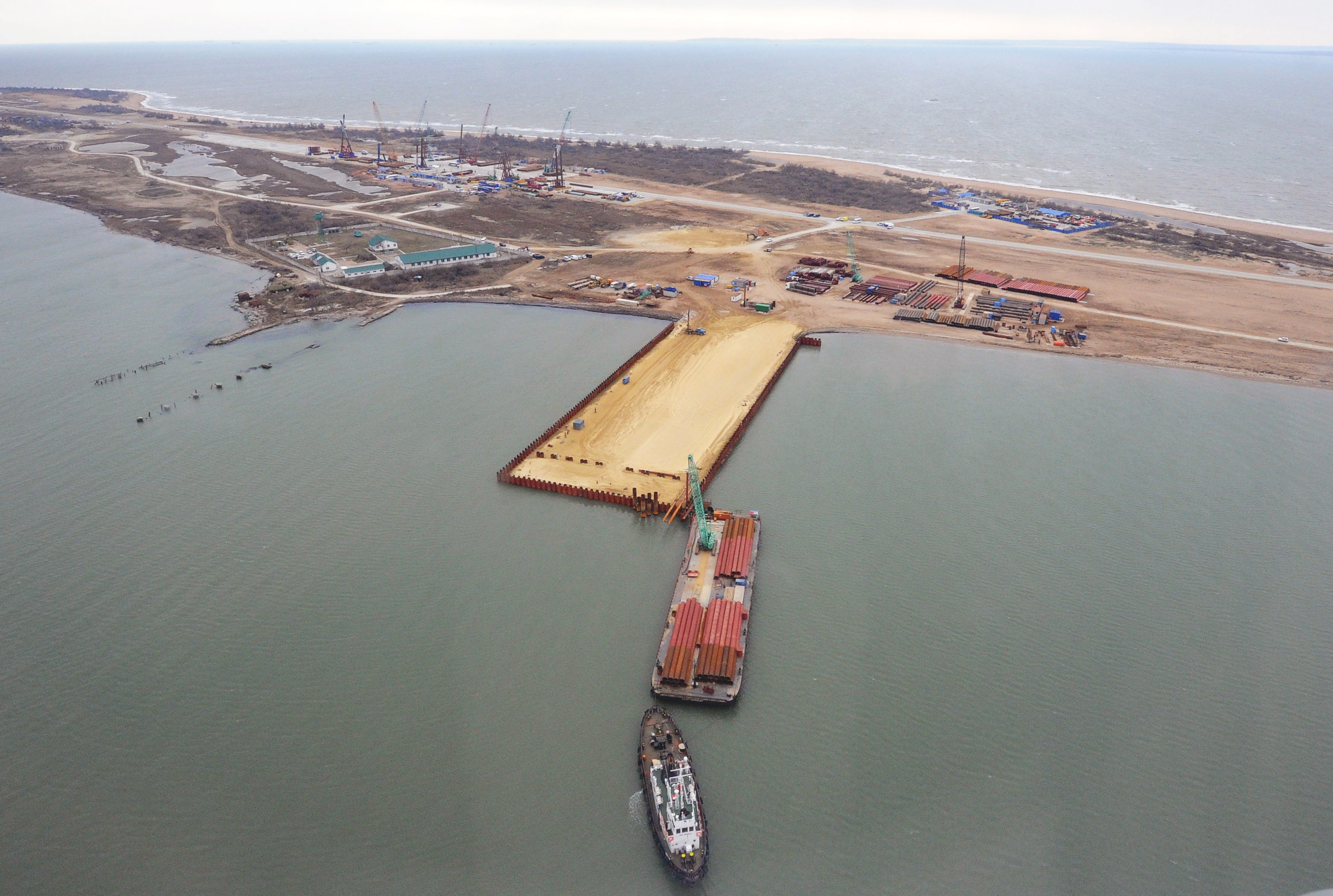 An aerial view of the construction site of a bridge across the Kerch Strait.
Mikhail Klimentyev / TASS
Incident will not affect timeline for completion of project - contractor
A Turkish cargo ship has collided with the piers of the bridge under construction in the Kerch Strait between Russia's Krasnodar Region and the Crimean peninsula.
The construction of the bridge, intended to link Crimea to the Russian mainland, has not been affected, a source from the Crimean Bridge information center explained to the TASS news agency on March 23.
The incident took place on March 19, however it has only now come to light.
"On March 19 at 23:25 the ship Lira, under the flag of Panama and owned by the Turkuaz Shipping Corp., deviated from the recommended route whilst following the Kerch-Yenikalsky canal in the area of buoy 21 and 23a and caused damage to the structure of the working bridge," said the source.
As a result, according to the source, the vessel destroyed pillar number 80, including piles of 1,020 mm in diameter and 58 meters in length, the crossbar and the column cap. It also affected a screw-pile lighthouse and another two adjacent supports were damaged.
The Crimea Bridge information center assured that the "replacement of the support will not affect the deadline for the bridge."
The contractor, a federal highways manager, Taman, also confirmed that the incident would not affect the progress of the work.
"The ship and crew are not injured or damaged at the moment; the incident will be resolved in court," said Taman.
The ship is now moored in the port of Taganrog.
The bridge across the Kerch Strait should begin operation in 2019.
First published in Russian in TASS.
All rights reserved by Rossiyskaya Gazeta.