Kremlin allots $3 million to help resettle ethnic Russians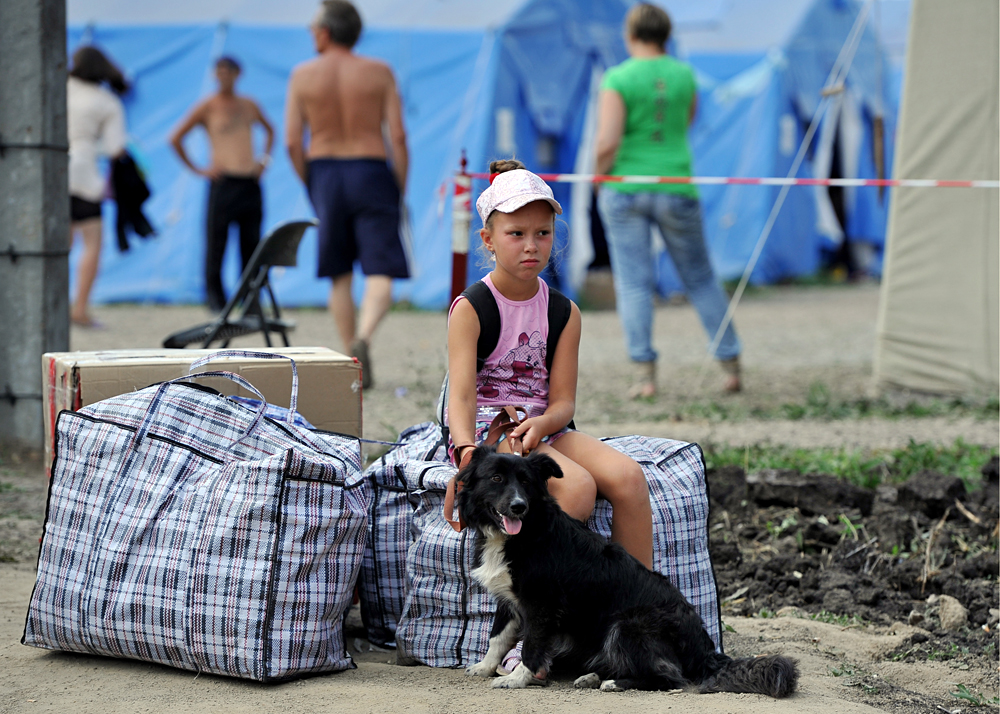 A girl with a dog sits by her belongings in a camp for Ukrainian refugees near Gukovo crossing on the Russian-Ukrainian border, 2014
Alexander Ryumin/TASS
The injection of funding is related to the recent influx of refugees from Ukraine to Russia, according to observers, and is aimed at assisting their resettlement.
The Russian government is allotting 200 million rubles (about $3 million) to regions that are implementing the program of voluntary resettlement of ethnic Russians to Russia.
According to the government, the program is supposed to solve the problems facing ethnic Russians who remained abroad after the collapse of the USSR, as well as attract labor resources to the country.
The government says that the money is being allotted in the form of subsidies to 59 regions of the Russian Federation.
"The decision [to allot resources] will help create the necessary conditions for accepting the compatriots and increase the labor potential of the Russian regions," says the government statement.
Experts believe that the allotment of these resources is in many ways related to the recent influx of refugees fleeing the conflict in eastern Ukraine. The program facilitates their Russian citizenship application.
Svetlana Gannushkina, a member of the Russian Presidential Human Rights Council and a human rights activist who works with migration issues, told RBTH that the government is now trying to adapt this program so that the situation with Ukrainian refugees in Russia improves.
The Russian Federal Migration Service claims that since April 2014, when the Ukrainian military operation in the Donbass region began, more than one million refugees have arrived in Russia from Ukraine.
The problem is that from the very beginning, despite the significant number of people reportedly wanting to move to Russia from neighboring countries, the program has not received much interest.
In Gannushkina's view, this is linked to the difficulties of obtaining Russian citizenship through the program. She believes that if the program made it easier to obtain Russian citizenship, there would be a bigger demand for it.
At the same time, since the moment the program was launched the government has tried to make it more attractive, adding various concessions and exemptions to it. However, this quality still has not changed the attitude towards the program of potential participants.
According to the Federal Migration Service, since the resettlement program went into effect in 2007, 400,000 people have used it, with 100,000 people joining the program in 2014 when the military conflict in eastern Ukraine began.
When the program was launched the government calculated that in the first five years the number of migrants would reach 700,000.
All rights reserved by Rossiyskaya Gazeta.