Katya Toama lives almost like thousands of other young women in Moscow – she studies, works and teaches private English and Arabic lessons, does sports and goes out to nightclubs in her spare time. But three years ago, she lived in a different country, where she had an entirely different life.
Toama, 31, like many other children of mixed Russian-Syrian families, was not spared by the war in Syria, which gave her a choice – stay in Syria or to go to Russia. Those who chose to go to Russia had to start life anew – to learn a new profession, learn the Russian language, and get used to a different cultural environment.
'I had to start from scratch, but I'm not complaining'
When the conflict began, Toama hoped for a long time that it would all go away. Indeed, the war did not come to Damascus overnight; the power outages began first, then the fuel shortages. The city was increasingly rocked with explosions, the sound of shooting was heard closer and closer, and then thousands of refugees flooded the streets.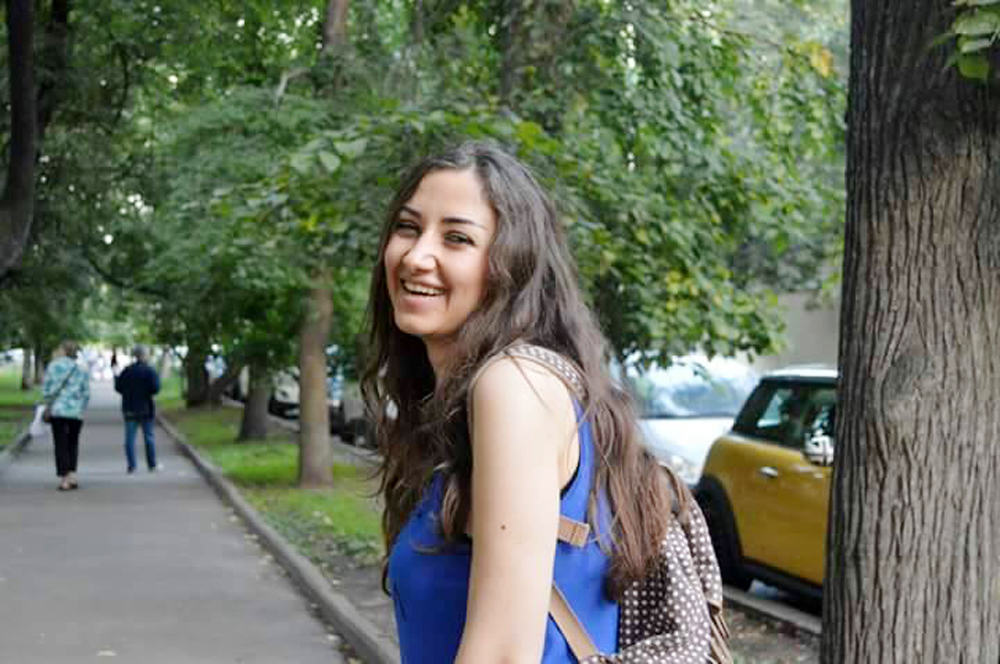 Katya Toama. Source: Press photo
But despite this, Toama continued to live as she did before, walking the dog every morning, going to work and to university, and meeting friends in a cafe in the evening. Her father pleaded for her to leave the country, but Toama hoped that everything would settle down.
One day, a mortar shell flew right into the courtyard of her house. It was a sign, or rather, the last straw. The next day, Toama decided to leave Syria.
In Russia, she faced many challenges – from the language barrier to the problem of finding employment.
"It was very strange – with my 10 years of experience, I was still not required – the lack of a formal employment history was seen in Russia as a complete lack of any skills," said Toama.
With her strong accent, Toama found that she often alarmed people she spoke to.
"As soon as I said that I came from Syria, I was immediately bombarded with questions, and I had to convince them that, yes, I lived a full life and worked in Syria, yes, I am a Christian, and yes, I am just as much a citizen of Russia as they are, and the state does not provide any special support for me – people thought that I had come to live a fancy life at Russian taxpayers' expense," she said.
Now all of that is in the past. Having lived in Russia for six months, Toama has managed to adapt – to find a job and enrol in university.
"I had to start from scratch, but I'm not complaining," she said, adding that her colleagues and teachers are very supportive.
Does she dream of returning to Syria one day?
"No, I will not able to re-start from scratch," said Toama.
'The first problem was bureaucratic red tape'
Fadi Saleh, 29, a journalist with the state-owned channel RT, on the other hand, does not rule out that he could one day return to Syria. The war at home was kind of a push for him – he had been planning to go to study in Russia, but kept postponing this move.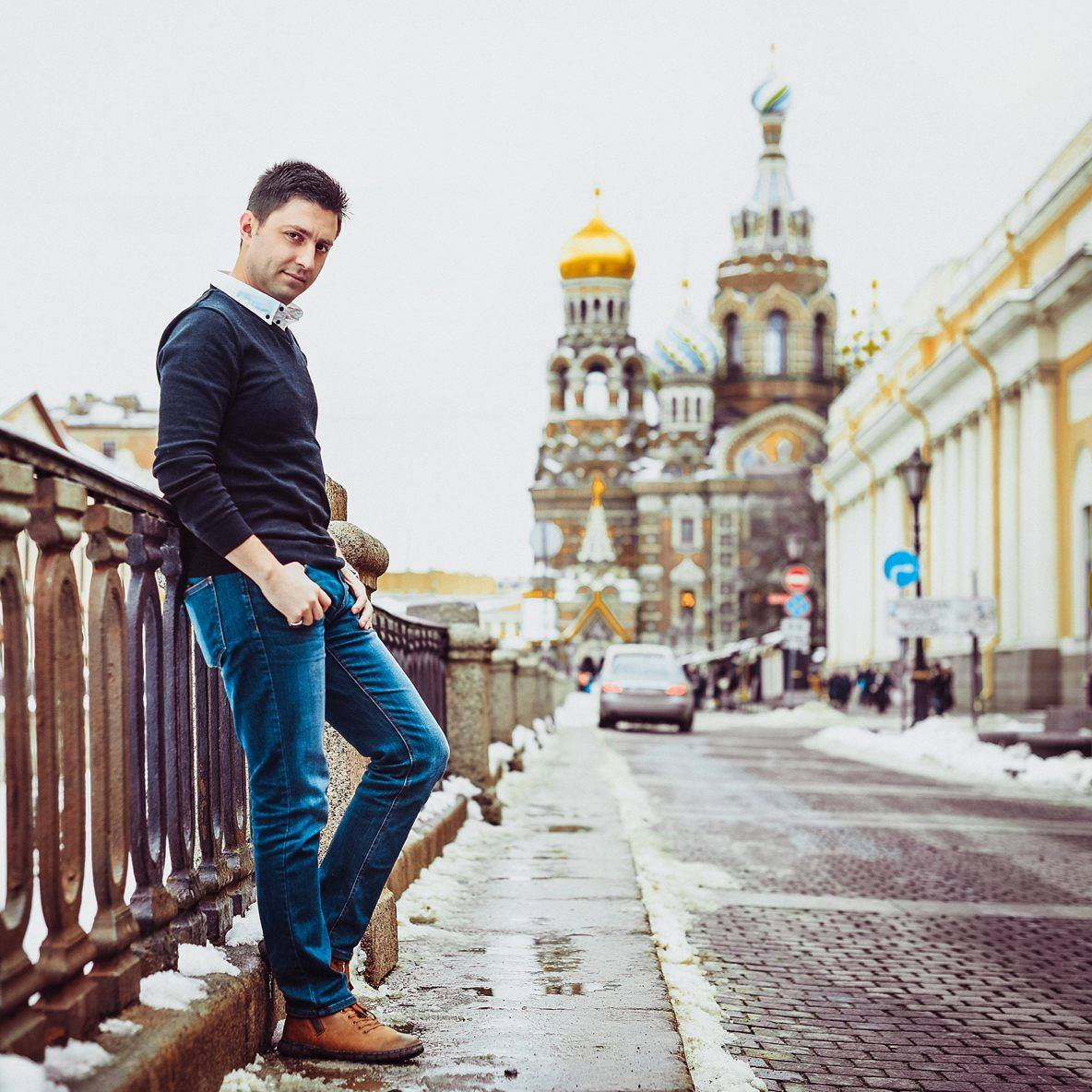 Fadi Saleh. Source: Personal archive
The very first problem for Saleh was bureaucratic red tape – the processing of documents necessary for staying in Russia, since his parents did not make the effort to register him as a Russian national at the time.
Two years later, Saleh finally managed to obtain a residence permit, but he will become a citizen of the Russian Federation only in five years.
"It is unfortunate that we, half-Russians, are not entitled to a simplified procedure," he said.
Another problem is the difference in mentality. Although half-Russian, Fadi grew up in Syria. However, it took him a year and a half to adapt to his new environment.
Today, Saleh is finishing his studies for a master's degree at the Higher School of Economics in Moscow, while continuing his career as a journalist, which he started in Syria. Friends, campus, work – he has everything he needs.
'Who would have thought that the war would teach us to appreciate home?'
Mariam Hassan (not her real name), 45, arrived in Russia in 2013, along with her two children.
"I expected that I would see the glorious Russia that I saw in the 1980s, but society and mores have changed – people have become tougher," she said.
The children were no problem – they speak Russian and have citizenship, so they started to go to school at once. But Hassan faced hard times.
"I'm a doctor, and you can imagine how difficult it is for foreign doctors to confirm their diplomas," she said. "It took many months, and I was being asked for documents that do not even exist in Syria."
In the end, everything was settled: There was work, clients, and the children were well integrated. But after two and a half years, Hassan packed up and went back to Syria. What prompted her to return with her children in the midst of the war?
"It's my husband," she said. "He can't come to Russia, because he does not have citizenship and does not speak Russian, and he himself would not agree to come here and do nothing."
Another factor was a lack of housing in Russia. For two years, Hassan was trying to secure social housing from the state, but her attempts were in vain – the Federal Migration Service (FMS) categorically refused to support forcibly displaced persons.
According to Hassan, she came to Russia only for the sake of her children.
"If not for them, I would have never thought about leaving, but would have stayed in Syria," she said. "Who would have thought that the war would teach us appreciate home?"
The conflict in Syria, which, according to the UN, has killed more than 250,000 people and forced millions more to flee their homes, started in March 2011. There are 4.8 million officially registered refugees from Syria.
At the beginning of the war, Syria was home to over 100,000 Russian nationals. Tens of thousands more had Russian roots, typically on their mother's side. The exact number of such mixed Russian-Syrian families is not known.
According to the Russky Mir foundation (dedicated to the popularization of the Russian language) and Rossotrudnichestvo, the government agency responsible for distributing civilian foreign aid, it is difficult to maintain detailed statistics, given that the members of these families are mostly citizens of Syria, and given that Syria is home to many Russian-speaking immigrants from the countries of the former USSR, who are frequently mistaken for Russians.
Before the war, Russian-Syrian families mostly lived in the major cities of Syria – Damascus, Aleppo, Homs, Tartus and Latakia.
All rights reserved by Rossiyskaya Gazeta.