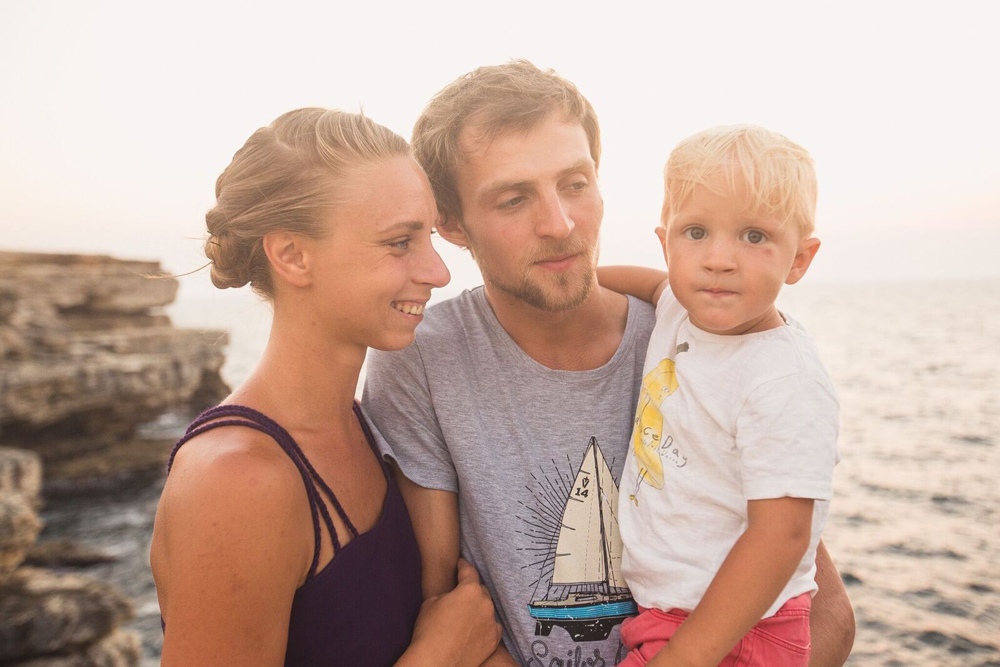 Yevgeny Chernyakhovsky with his family. Source: Personal archive
Over the past 100 years of its existence, Crimea has belonged to the Soviet Union, Ukraine and Russia, but regardless of the territorial jurisdiction, the peninsula has always been one of the favorite holiday destinations for Russians.
With its warm sea, mountains and mild climate, Crimea has traditionally attracted lovers of climbing, diving, fishing and other outdoor recreation activities.
However, after the peninsula came under Russian rule in March 2014, Crimea saw the arrival of a new category of citizens – downshifters, people who decided to turn their backs on life in the big cities and headed south to the region in search of an easier, better life.
Two years after the Crimean referendum, RBTH spoke to young entrepreneurs from Moscow and St. Petersburg who chose to leave their prestigious jobs for a new life on the disputed peninsula.
Changes
Yevgeny Chernyakhovsky, 29, IT entrepreneur and creative director of LIKEE, moved from St. Petersburg to Sevastopol in 2015 with his wife and 10-month-old son after a long trip abroad had prompted discussion about their future.
"Crimea turned out to be the ideal place, where we could apply our knowledge of IT and new media, and experience of working in the territory with different traditions and mentality," said Chernyakhovsky.
"Our friends were surprised by our choice, but no one discouraged us. We had previously sent scouts to explore the area, analyzed the market, selected promising avenues and went there."
For Alexander Ivanov and Daria Karzanova-Ivanova, a couple in their late twenties from Moscow, Crimea had been a regular vacation spot since 2012
"Crimea inspired and delighted us with its nature and pristine environment. In early 2014, we celebrated the New Year there and we felt like staying in Crimea over the summer," said Karzanova-Ivanova.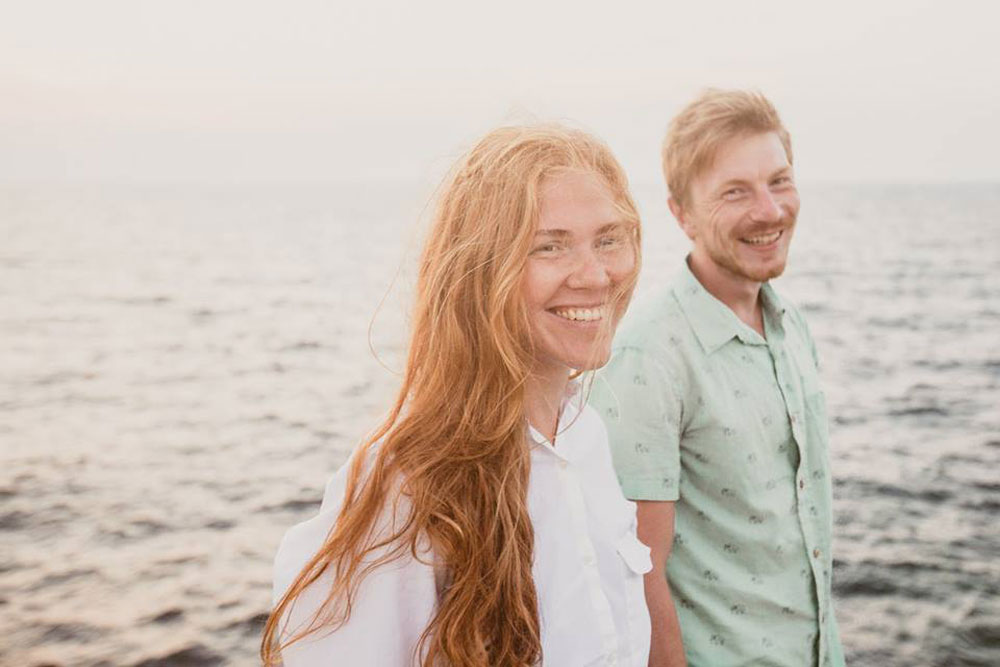 Daria Karzanova-Ivanova and Alexander Ivanov. Source: Ruslan Korzhev
After quitting promising high-paid jobs in the marketing sphere in July 2014 and getting married, the couple finally decided to make a permanent move to Crimea in early 2015 with the idea of setting up a form of entertainment that was quite popular at that time in Russia, but new to Sevastopol – escape rooms.

"After conducting a primary analysis of the format and its potential demand in Crimea, on February 27, 2015, once again we were there in the dark, having only a part of the money on hand for starting a business. It was a leap of faith for us," said Karzanova-Ivanova.

"At first, there was no understanding of this choice from our loved ones. Everyone had in mind the threat of military action because of the armed conflict in eastern Ukraine, however, in the end we found support from them."
Reality
Arrival in Crimea brought mixed feelings for Karzanova-Ivanova and her husband.
"First, we tensed up, after seeing how the situation had changed during the six months of our absence: food and housing prices had gone up considerably, at low wages prices were sometimes higher than in Moscow. On the other hand, we felt an inner ease and freedom from our arrival. The climate here is beautiful, the sea and the sun energize you," she said.
The couple now have several projects, including a coffee house, personal coaching and marketing consulting, but the escape room Atmosphere is their main focus, with their third "quest" now being launched.
"In 2016 we are planning to launch at least two of our own quests and develop the franchise. Recently several large investors have joined us, with their help we are going to enter the Russian and international market," said Karzanova-Ivanova, who believes that their experience and knowledge in marketing have enabled them to create "a great brand that can be highly rated at international level."
Yevgeny Chernyakhovsky describes Crimea as "a virgin land for the IT industry." He chose to focus on five main areas when setting up his business – navigation (he has developed a Russian-language mobile guide to Crimea, Krimonline), the introduction of public Wi-Fi networks, the taxi aggregator BroTaxi, advertising and media networks, as well as helping business owners prepare for the holiday season with the project Krimonline.Business.
"We are second wave entrepreneurs; it was easier for us," he said. "After the accession to Russia, large players had not yet entered or, on the contrary, left because of the sanctions, while small ones failed to cope with difficulties or also left because of the change of territorial jurisdiction, which caused a string of problems."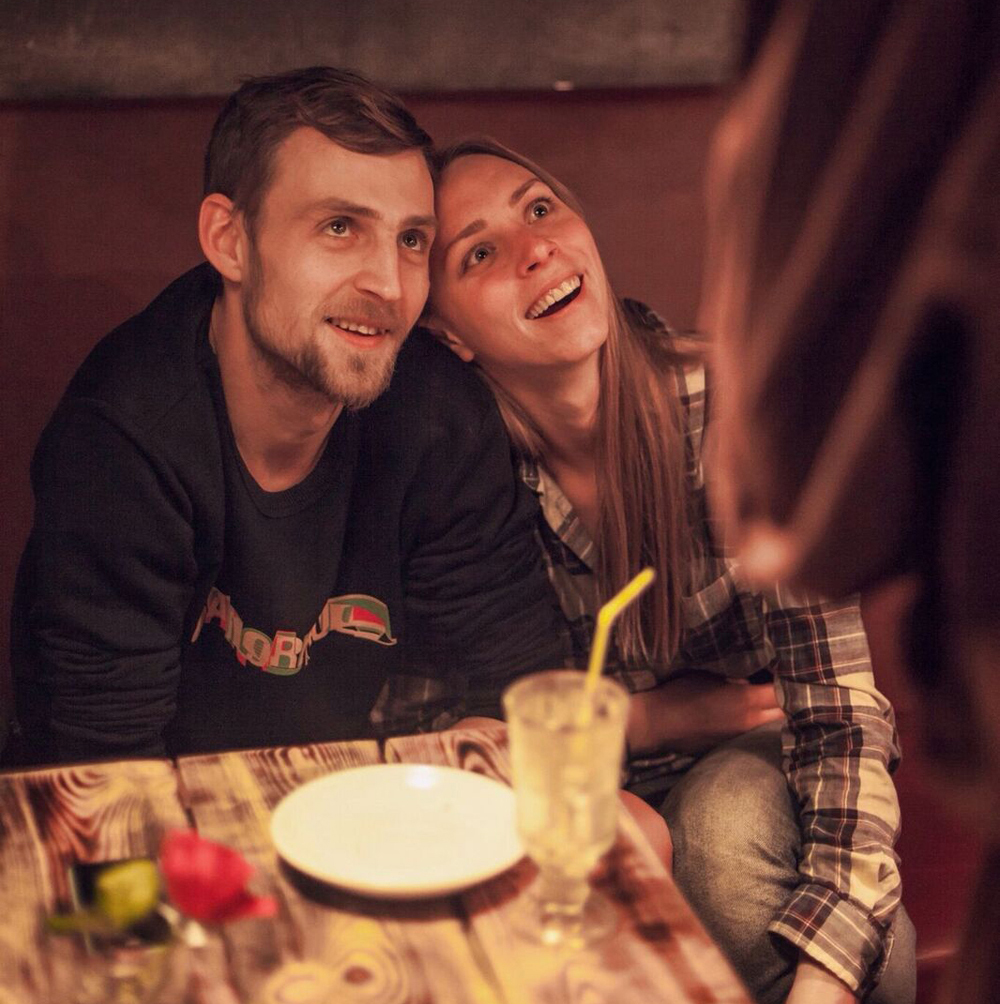 Yevgeny Chernyakhovsky: "We have no illusions about Russia, but we live in a fairly independent, free enough country where even commercial posters remind us that Russia is a land of opportunity." Source: Personal archive
"This was not surprising: Google did not operate properly, Visa did not work at all, suppliers of map data persistently repeated that we were in Ukraine, and the state institutions were looking at us as aliens, when we asked for information," said Chernyakhovsky.
In November 2015, because of the damage to power lines in Ukraine, which supplied Crimea with electricity, most of the peninsula lost electricity and the authorities declared a state of emergency.
"Everything stalled. We were lucky – our house shared a line with a large city hospital, the light and the internet were not switched off, so it turned into a coworking space; in the morning – iMacs and MacBooks everywhere where you could sit, in the evening – dinner and games until late. But it has also added to our experience of building an IT business in crisis conditions," said Chernyakhovsky.
Karzanova-Ivanova and her husband also had to endure their share of challenges after arriving in Crimea in order to make their business ideas a success.
"When we arrived we had no knowledge of the local market and acquaintances, we learned everything by ourselves. Moreover, the research had to be physical – to go to meet someone – because digital tools are used only by a handful of companies, you cannot find some of them on the internet yet," said Karzanova-Ivanova.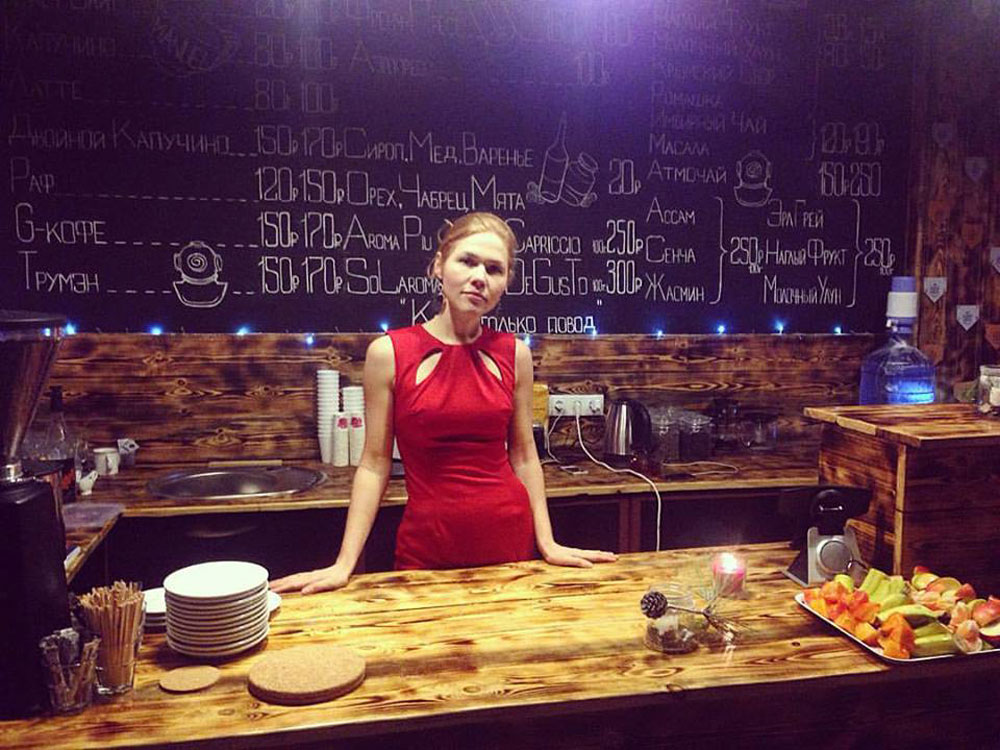 Daria Karzanova-Ivanova. Source: Personal archive
The entrepreneurs also had problems shipping building materials for their escape rooms to the peninsula due to bad weather affecting ferry schedules across the Kerch strait between Crimea and the Russian mainland, but despite this – and what she describes as "slowness and conservatism" – the couple were able to open their first quest just two months after their arrival.

The couple find constant inspiration in the people surrounding them in Sevastopol, where a lively entrepreneurial community has sprung up: "Our circle of friends includes mostly newcomers from St. Petersburg, Moscow and Donetsk," said Karzanova-Ivanova.
"They are amazing people with global plans and ideas. Within our community ideas are constantly bubbling, everyone is doing something, trying to create something," she said.
"I don't want to say that it's a promised land," said Yevgeny Chernyakhovsky. "This is a region with problems that have been built up for years, but they are dealt with quite effectively. The electricity problems were resolved with otherworldly efficiency, 3G – and even 4G – has now appeared in almost all major tourist cities, roads are being built, the infrastructure is being invested in.
"We have no illusions about Russia, but we live in a fairly independent, free enough country where even commercial posters remind us that Russia is a land of opportunity."
Plans
Having successfully settled in and established their businesses, Chernyakhovsky and Karzanova-Ivanova and her husband are already making plans for the future

"Last year strengthened our relationships as well and allowed our family to grow stronger," said Karzanova-Ivanova. "We came to understand and examined in detail those aspects of running a family business that we had not even suspected existed."
"I have a feeling that it will take decades to implement the accumulated potential, so our children will have something to do, if they want this, of course."
Meanwhile, Chernyakhovsky has ambitious plans for his business – the creation of a single site for interaction between the Crimean administration, businesses and consumers; assistance in organizing full-service tours; and the promotion of Crimea as a tourist destination for Russian and foreign tourists.
As for his own plans, however, he is rather more romantic: "One day I'll get old and retire, my wife will be sculpting with clay, and I'll be painting her products. On a full moon, we'll be drinking wine and dancing in the street in beautiful white clothes. Probably something like this."
Subscribe to get the hand picked best stories every week
All rights reserved by Rossiyskaya Gazeta.