In Russia, as in many countries, the issue of the socialization and employment of former inmates is a pressing one.
Many of those who wish to find a suitable job encounter suspicion and reluctance from various companies and individuals to hire former convicts. Others do not have the necessary specializations and have forgotten how to be independent.
In such cases there are more than 600 different state and private structures that assist the former criminals. However, according to Olga Romanova, director of the Rus Sidyaschaya Convict and Their Families Assistance Charity Foundation, "the Russian government practically doesn't deal with the rehabilitation of former convicts" and in total only one tenth of the needy receive real help.
Yet there are often amazing cases of private initiative, when former inmates not only establish their own business but also help others find work.
A craft obtained in prison
Yevgeny Morozov had been sentenced to a correctional colony in the Ivanovsky Region. When he was released in October 2015 he founded a carpentry workshop in the Moscow suburb of Noginsk, where he makes customized furniture with former inmates. In just half a year his inexpensive and quality furniture has become incredibly popular among the local population.
"The idea to set up a carpentry workshop came to me before prison," said Morozov. "I saw that many people there are fine carpenters. Their woodwork was really good. Then we had a sort of a dream: to get out and set up a workshop."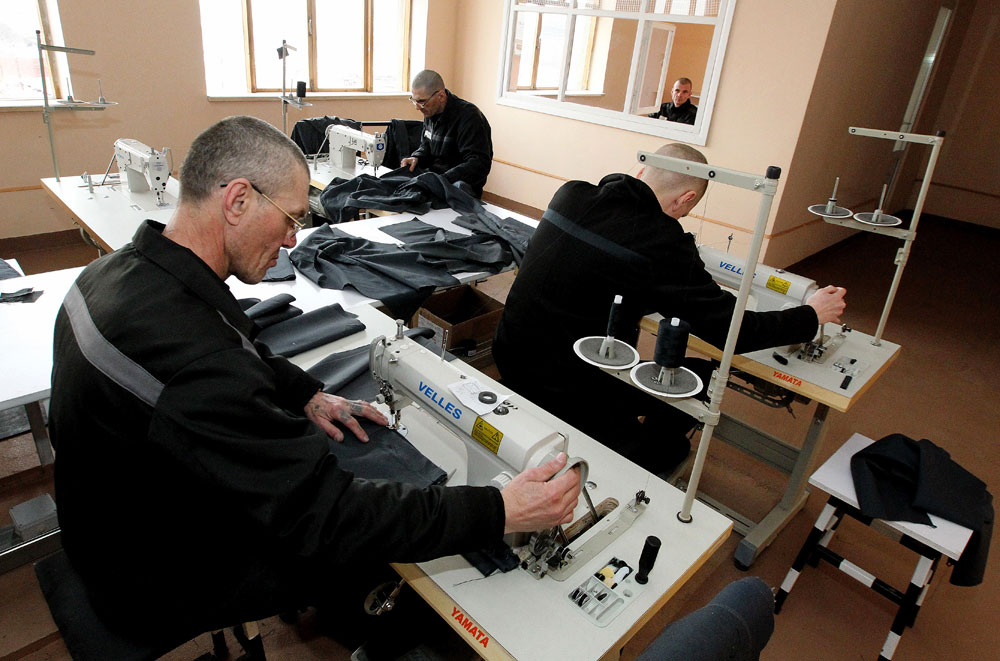 Inmates at the correctional facility №22 in the village of Volchanets, Primorsky Territory, while working in the sewing shop. Source: Vitaliy Ankov / RIA Novosti
In prison the inmates work from 8 a.m. to 11:30 p.m. making furniture, working with metals and textiles, sewing bed linen. This is mandatory service.
"If you miss your shift, you are placed in a punishment cell," said Morozov. "The highest salary is 1,500 rubles ($22) per month, but normally it is 600-700. The inmates can choose the work they will do. That's how I learned carpentry."
After being released, Morozov would take construction contracts. Then, after saving up for his own business, he opened a workshop. The enterprise is small. Only eight people work with the director in a space that is 300 square meters in size.
Morozov's wife does the advertising – manages the site, helps former convicts in neighboring regions find stable work, which is often difficult.
"It often happens that for a year or two after being released the ex-convicts sit around without work, drinking," he said.
Correction without barb wire
Positive progress has been made in the most delicate sector: the rehabilitation of adolescents who have committed crimes. Much has been done so that adolescents would not be sent to prison.
From the beginning of the 2000s the number of adolescents sentenced to terms in juvenile correctional colonies has fallen significantly: In 2003 there were 16,491 adolescents in correctional colonies, while in 2015 there were only 1,683.
Until the age of 18 many offenders manage to get away with probation periods under which they have to fulfill certain requirements to remain free: respect a curfew, continue their education or work.
Twelve years ago in St. Petersburg, on the initiative of the head of the Church of Holy Martyr Anastasia of Sirmium on Vasilevsky Island, a unique organization was founded – the St. Vasily the Great Center for Social Adaptation.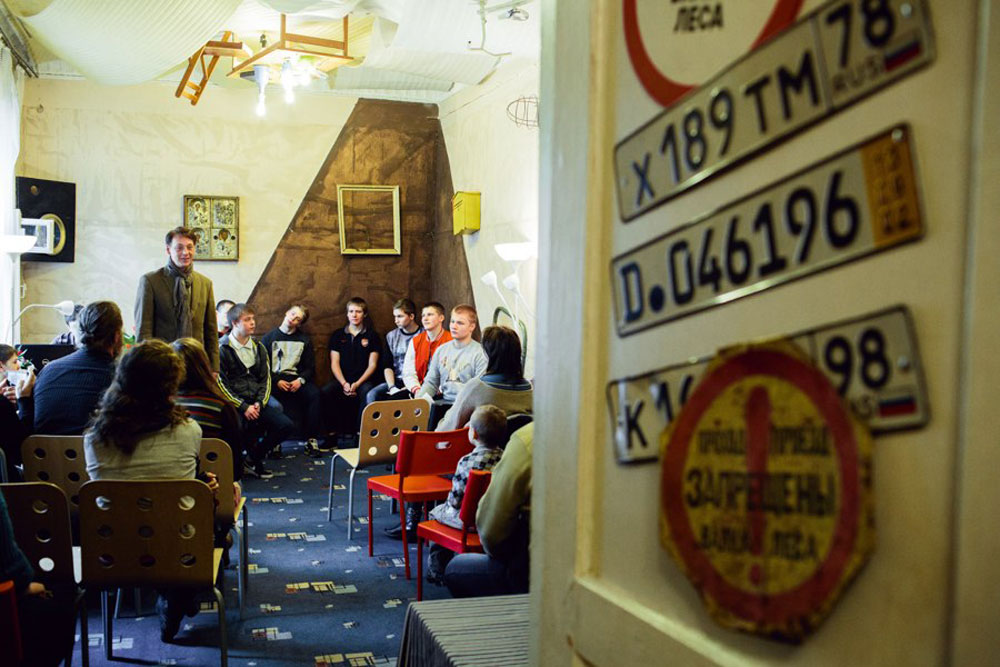 Press photo
St. Vasily the Great Center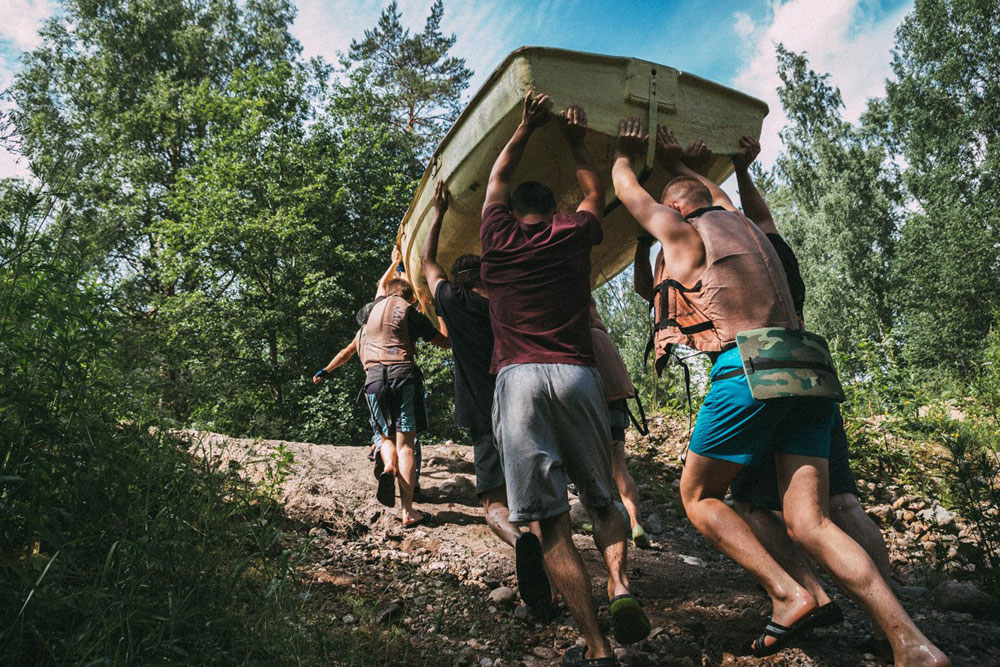 Press photo
St. Vasily the Great Center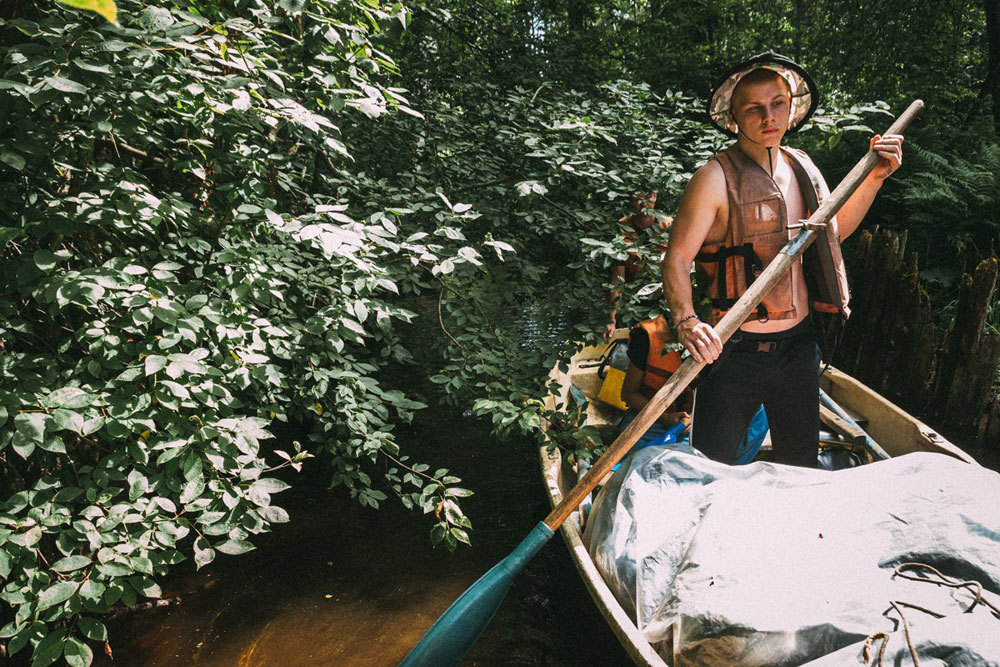 Press photo
St. Vasily the Great Center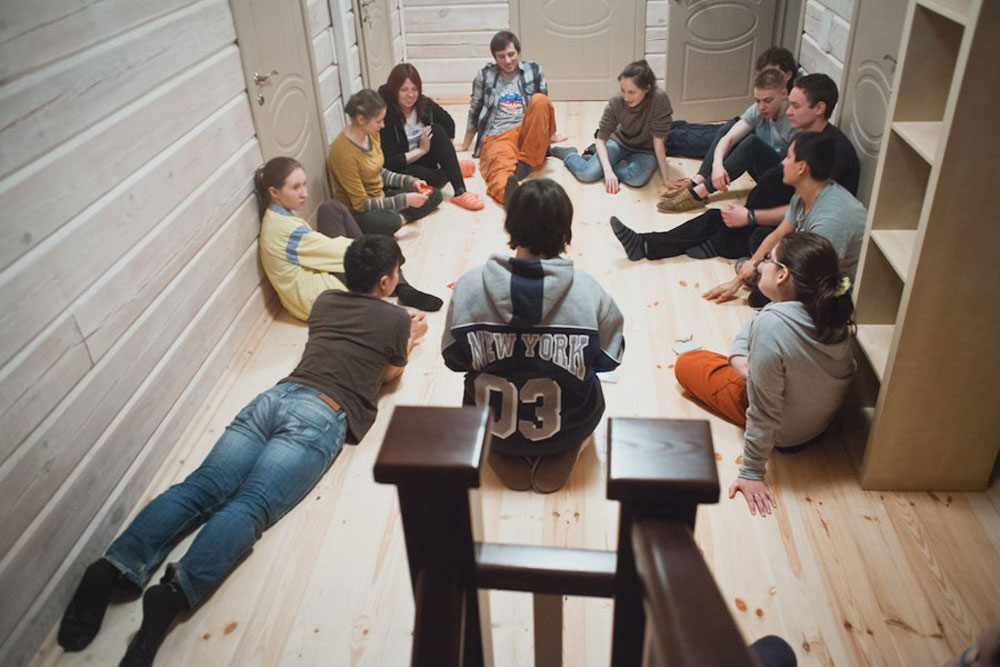 Press photo
St. Vasily the Great Center
Press photo
St. Vasily the Great Center
The only non-state organization in Russia that works with problematic adolescents without remuneration, it provides room and board for them and finances their activities.
The director of the rehabilitation program believes it is important that a juvenile offender does not remain at home since there he will be surrounded by all the things that once led him astray. Moreover, in the event of probation, at home an adolescent does not feel they are being punished and this increases the chances of them repeating the offense in the future.
In 12 years about 210 people have lived in the center and fewer than 20 of them have committed an offense in their adulthood.
"We understand what a juvenile colony is and that it is better for an adolescent not to wind up there," said Denis Nikitenko, a collaborator at the center.
"The existing punishment system does not correct people, especially adolescents – whereas we don't have a fence or barb wire. The kids do sports, parkour, ball dances, pottery and all this is free."
However, there are certain duties here: attending museums and theaters, painting pottery. All the earthenware at the center is produced onsite.
However, the adolescents from the St. Vasily the Great Center, just like the entrepreneurs who are released from prison with a dream of opening their own workshop, are still only a positive exception from the norm.
According to the Russian Federal Penitentiary Service, as of the beginning of March 2016 in Russia there were 650,613 inmates. The majority, 526,343 people, live in correctional colonies. In Russia there are 720 of these.According to Federal Penitentiary Service statistics, in 2015 194,310 people were imprisoned for the first time, while 199,472 people were imprisoned for the second, third, fourth or fifth time.
Subscribe to get the hand picked best stories every week
All rights reserved by Rossiyskaya Gazeta.