Polls: Corporate corruption in Russia falls to U.S. level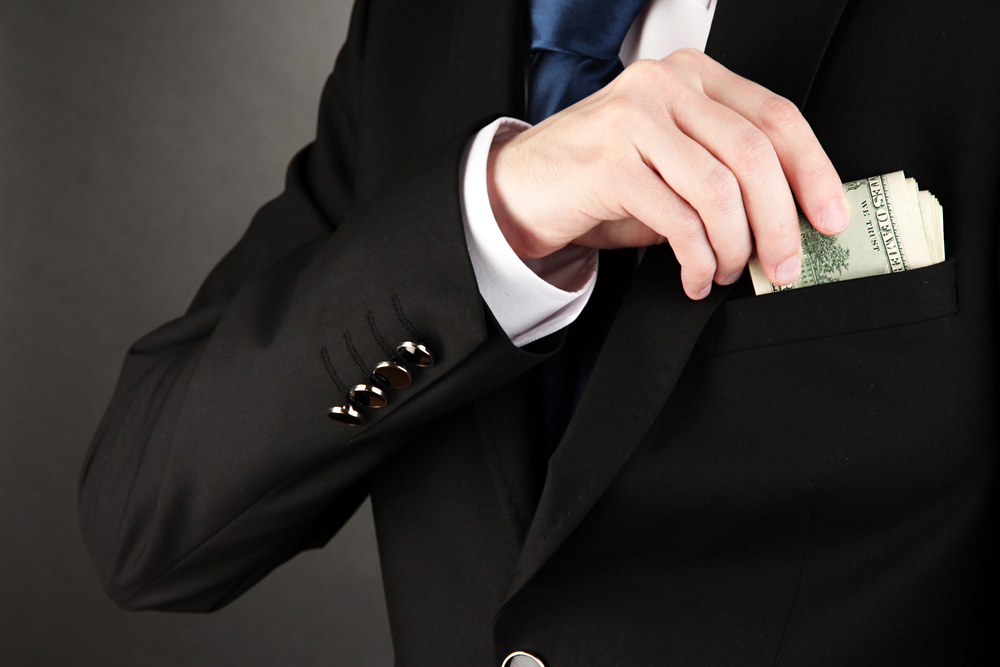 The number of Russian companies that offer bribes in exchange for contracts has fallen dramatically.
Shutterstock/Legion Media
Russian companies have recorded a drop in the number of kickbacks and bribes in their sectors, a study by Ernst & Young has revealed. According to the survey, corporate corruption in Russia has dropped so much that it is now on a par with the U.S. A similar conclusion has been reached by experts from PwC.
The authorities and representatives of business circles seem to have found a way of solving one of Russia's main problems, that of corruption. According to studies conducted by two major audit companies, the incidence of graft in the corporate sector has dropped dramatically in the last year.
While in 2015, 48 percent of respondents said they thought corruption in the corporate sector was a widespread phenomenon, this year this view was voiced by just 34 percent of those polled.
This figure is lower than the global average (39 percent) and puts Russia at the same level as the U.S. (see infographic) for corporate corruption.
In addition, the number of Russian companies that offer bribes in exchange for contracts has fallen dramatically. Compared with last year, the figure has dropped threefold, from 24 down to 8 percent (with the global average at 11 percent).
These findings were reported by Ernst & Young, which polled representatives of 50 large Russian companies.
Similar findings were reported by PricewaterhouseCoopers, whose survey covered a larger number of companies: 120. Bribes and corruption were reported by 30 percent of those polled, marking a nearly twofold drop against 2014, when 58 percent of respondents complained of corruption.
Furthermore, the number of those who had first-hand experience of bribe extortion has halved (to 21 percent).
Why is corruption falling?
According to Igor Nikolayev, head of the Strategic Analysis Institute under the FBK company, this effect has been produced by the high-profile anticorruption criminal cases launched in 2015. Yet he still finds the current situation "surprising."
"During an economic crisis, the 'seize the day' mentality is usually predominant and corruption is on the rise. The fact that it has dropped, that there are fewer reports of it, is quite a surprising outcome," he said.
According to Ernst & Young, these findings are the result of the authorities' anti-corruption drive.
"The Russian authorities continue to develop and improve anticorruption legislation. In particular, the number of state officials who must declare their incomes and report potential conflicts of interest has expanded," said EY partner Dmitry Zhigulin.
For its part, PwC believes that the drop in economic crime has been driven by the strengthening of internal auditing. In addition, corporate security has become more effective.
Globally, the most effective measure is suspicious transaction reporting. However, in Russia this accounts for only 11 percent of recorded incidents.
Subscribe to get the hand picked best stories every week
All rights reserved by Rossiyskaya Gazeta.