Largest ever batch of smuggled luxury goods seized in Moscow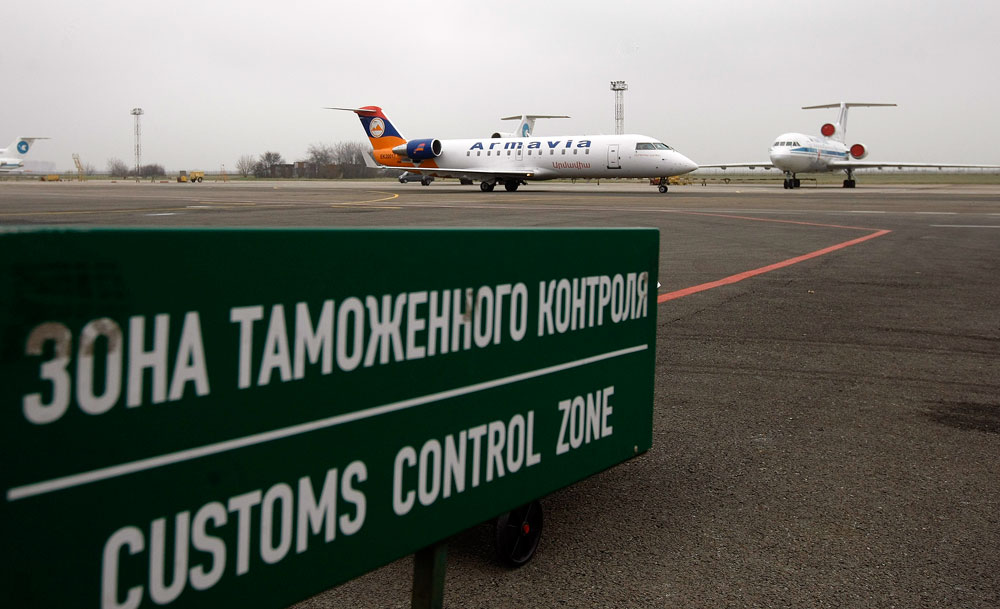 The customs authorities are holding an unidentified man for smuggling goods into Russia. He carried goods in hand luggage through the green corridor at Sheremetyevo airport.
Valery Matytsin / TASS
Customs officials say a haul of smuggled watches and jewelry impounded in Moscow is worth $194 billion, making it Russia's largest ever haul of contraband goods.
The Federal Customs Service has reported the seizure of the largest batch of smuggled luxury goods in Russian history, estimated to be worth 12.5 billion rubles ($194 billion).
The operation to detect the smuggling ring, which supplied luxury watches and jewelry to Russia, has been carried out since 2014, said the spokesman for the Federal Customs Service (FTS), Alexander Smelyakov.
The customs authorities are holding an unidentified man for smuggling goods into Russia. The last instance of smuggling was recorded in April 2016, when he brought another batch of goods in hand luggage, carrying it through the green corridor at Moscow's Sheremetyevo airport.
After that, customs officers seized 2,225 items – mainly luxury branded watches, including Ulysse Nardin, Rolex and others – belonging to a similarly undisclosed commercial firm, in a "non-residential property in central Moscow."
"According to research by our colleagues from the laboratory, the total value amounted to 12,583,215,000 rubles," said Smelyakov, noting that the seizure was the largest in the history of the Russian Customs Service.
A total of 44 criminal cases over the evasion of customs duties and 12 administrative cases have been launched following the confiscation of the smuggled goods.
This is not the first case of large seizures of smuggled luxury watches in Moscow. At the end of September 2014, the Federal Customs Service officers impounded smuggled watches and jewelry worth over 574 million rubles ($8.8 million) at the TsUM department store (owned by Mercury). Greubel Forsey, Harry Winston, Chopard and Patek Philippe limited-edition watches were seized.
First published in Russian in RBK Daily.
All rights reserved by Rossiyskaya Gazeta.