On May 16 the liberal Russian newspaper Novaya Gazeta ran a piece on an investigation about so-called "death groups" in Russia's most popular social network VKontakte – communities that have allegedly groomed minors to take their own lives in a wave of suicides that has shocked the nation.
The article's author, Galina Mursaliyeva, counted 130 suicides of children in Russia between November 2015 and April 2016, of whom "at least 80" were members of these groups, and concluded by blaming internet communities for their deaths.
According to Mursaliyeva, these communities represent a vast sect driven by adults, who have created their own "suicide club," while others write that it is just a horrifying hoax that a bunch of twentysomethings took too far. In the meantime, some parliament members have already called for new restrictive laws.
Bringing children 'to the condition'
According to Novaya Gazeta, there are no fewer than 1,500 VKontakte communities that can be seen to encourage children to commit suicide in one way or another.
The names of these groups may appear harmless at first glance – "Silent House," "Sea of Whales" or the mysterious "f57," but they contain pompous, eloquent quotes about the meaninglessness of life and popular songs on the same theme.
Those most interested were drawn into "more serious" communities with shock content – photos of cut-up arms, videos of staged and real child suicides.
The aim of these groups, it was said there, is "to bring [users] to the condition of Rina" – a reference to Rina Palenkova, a 16-year-old girl from a Siberian city who committed suicide by lying on railway tracks in November 2015.
Photos of her mutilated body hit the internet, making Palenkova a symbol of "death groups" as the first follower of the sect.
Teenagers were "brought to the condition" through quests: administrators would assign the child a personal number and instructions on what day and in what manner to commit suicide. Then they would start the "timer."
Until the designated "Day X," the teenagers were to do their "homework" – scratch their arms until they bled and solve "puzzles" consisting of meaningless numbers and symbols under the guise of a cipher from "the other side."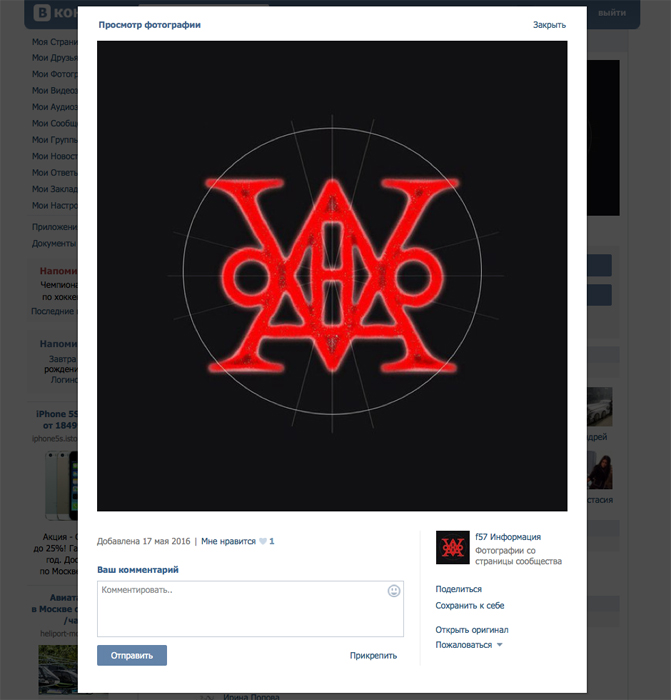 vk.com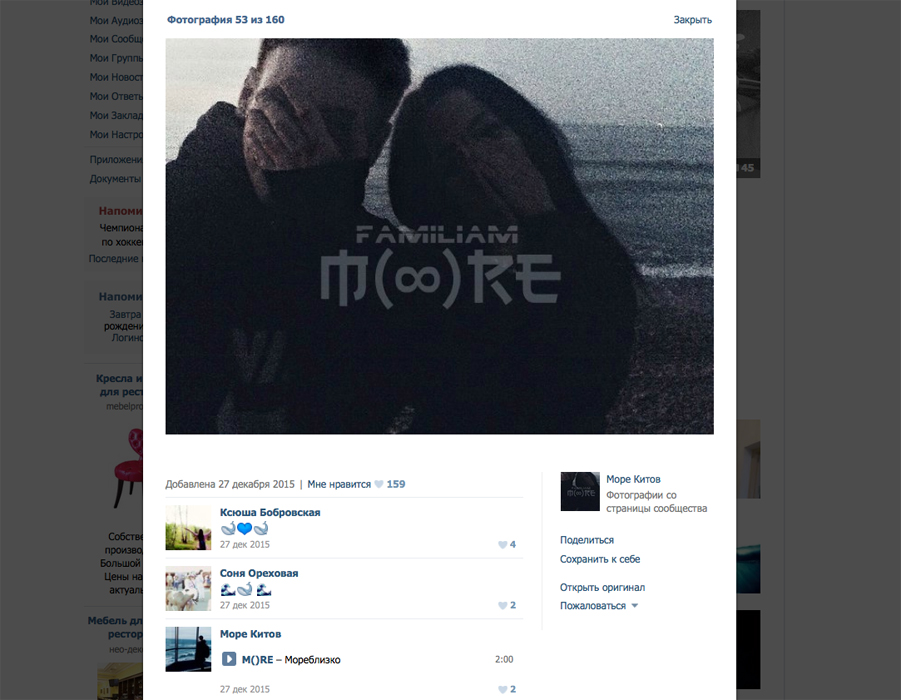 vk.com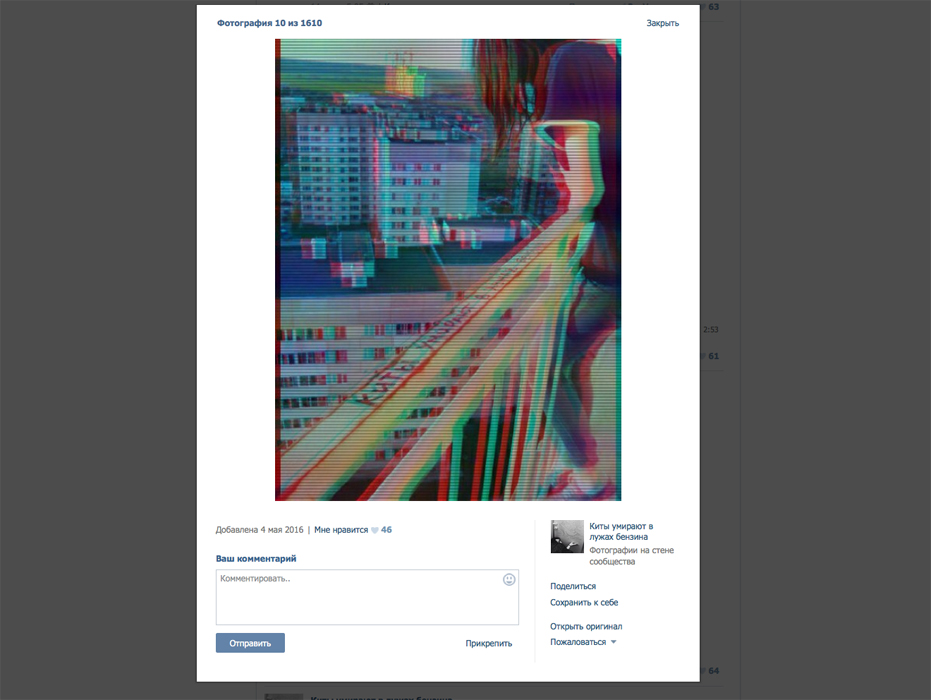 vk.com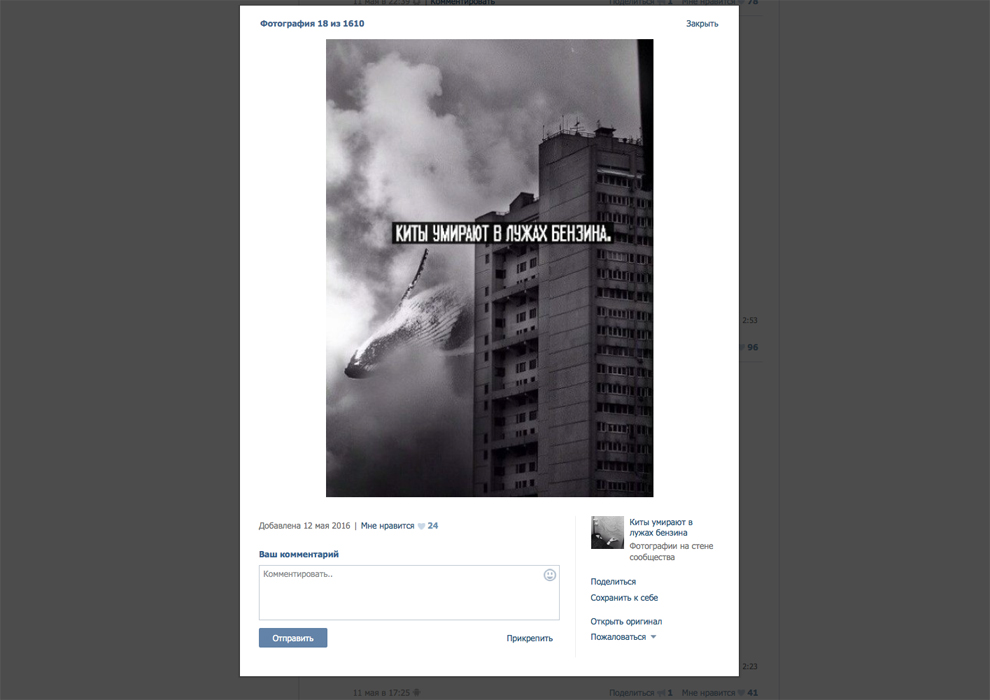 vk.com
Novaya Gazeta's article is based on conversations with Irina, the mother of 12-year-old Elya, who jumped to her death from the 14th floor of a building in December last year. The girl was a subscriber to "death groups."
After her daughter's death, Irina began her own investigation. She created a fake account and decided to follow her daughter's trail. This is how she found a colorful map of Russia with some cities highlighted by bold dots.
"I found it in January, and from February onward, suicides of children began in these cities," said Irina.
What others say
According to Novaya Gazeta's article, the most active promoter of child suicide online is the user "Filipp Lis" (Fox), who gets some help from "Miron Setkh," "Eva Reich" and "More Kitov," or Sea of Whales (the creator of the eponymous group), However, the journalist did not find out what kind of people were hiding behind these nicknames.
It took just one day, however, for the news website Lenta.ru to get in touch with More Kitov, the creator of the Sea of Whales community (whales "commit suicide" by beaching themselves) – yet astonishingly, he claimed that the administrators of such groups had no interest in grooming minors to take their own lives but were merely interested in boosting their commercial profile.
He said that Filip Lis, the administrator of the now-deleted community f57, just wanted to increase the number of subscribers to attract advertisers to his page – in Russia, the social network VKontakte is also a popular advertising market, and you can earn a lot of money from popular communities.
Having come across this topic, which was trendy with teenagers, Lis launched the myth of the "sect" and used Rina Palenkova to promote it. He sold her cloned pages, reposts, videos and photos of her grave as well as screenshots of her correspondence. After VKontakte removed f57, he created similar groups.
"I looked at all the fuss, got stunned by the hype and created my whales," More Kitov told Lenta.ru. He insisted that his aim was to dissuade teenagers prone to suicidal thoughts, but first it was necessary to "become one of them."
After the publication of the sensational article, the same explanation was given by Miron Setkh: "We picked up a quality audience of potential 'sufferers,'" he wrote on his social network account. "We have a psychologist working on our project. <...> We prevent teenage suicides and nothing else!"
Just a 'game'
At the same time, the administrators of these "death groups" constantly contradict themselves. Lis later tried to explain that the whole affair was nothing more than a joke that got a little out of control. Other creators say that it was all just a "game," and some children simply believed in it too much.
The website Apparat appears to have found their real profiles on social networks – Lis, for example, is a 21-year-old young man who lives with his parents in the town of Solnechnogorsk near Moscow.
Setkh believes that the actual number of suicides among its subscribers is between one and three, while Lis talks about up to 10.
"It is not necessary to present this piece of news in such a way that that social networks are a place inhabited by freaks, Satanists, manipulators and suicide instigators," wrote More Kitov. "Because I know how it can end. Another prohibitive measure."
However, he immediately added: "Children have come here for help, which they have never received from you. Even on the last day they needed help to end their life."
The journalists have already passed the information about the administrators to law enforcement agencies.
In Russia, there is a law imposing an obligation to block websites dedicated to the promotion of suicides, but as soon as the original communities are shut down, new versions immediately spring up to replace them, as was the case with f57.
To change the situation, the upper house of parliament has proposed to introduce criminal liability for website owners, including social networks, while Russia's consumer rights watchdog, Rospotrebnadzor (responsible for monitoring websites for illegal content), has proposed expanding federal powers to target offenders.
Subscribe to get the hand picked best stories every week
All rights reserved by Rossiyskaya Gazeta.