Who are Russia's greatest enemies, according to Russians?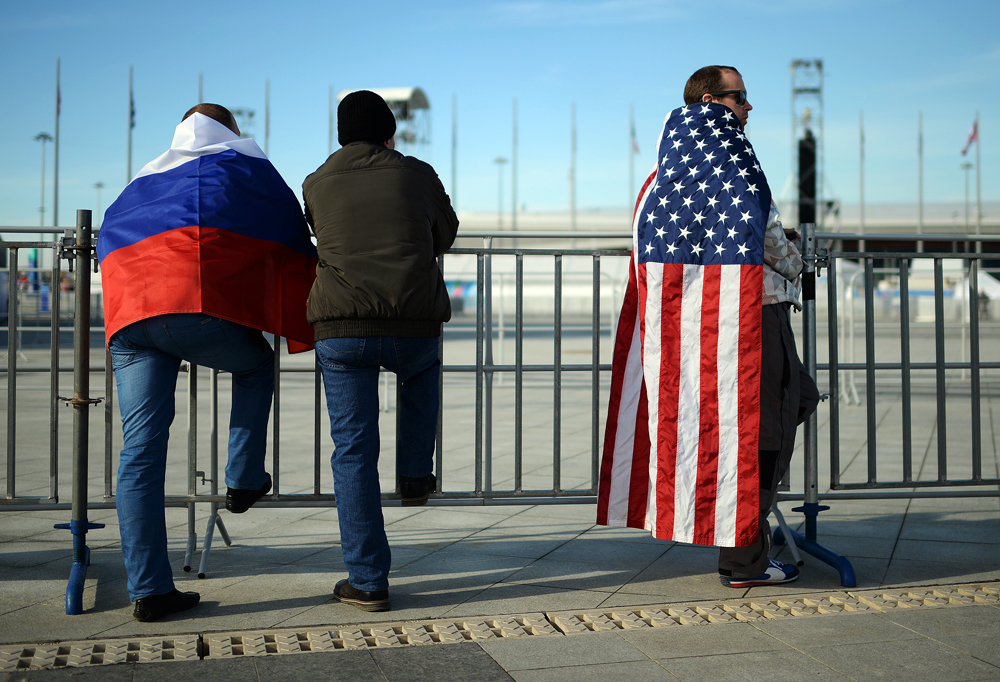 The U.S. topped the list of the "Russia's enemies," according to the Levada Center survey.
Konstantin Chalabov / RIA Novosti
The results of a new social poll have revealed the countries Russians see as the friendliest and most hostile to Moscow. According to one observer, citizens' attitudes to any given country depend almost completely on the Kremlin's foreign policy agenda.
The United States, Ukraine and Turkey are the countries most hostile to Russia, while Kazakhstan and Belarus are good friends to Moscow, according to the results of a new social poll.
The U.S. topped the list in the survey carried out by the Levada Center polling agency, with 72 percent of Russians seeing it as an enemy. Ukraine came second, with the country viewed as a threat by 48 percent of Russians. A year ago, this figure was lower – 37 percent.
But Turkey has made the highest jump in the ranking of Russia's enemies. While a year ago, only 1 percent of Russians regarded Turkey as an enemy, the figure has leaped to 29 percent this year.
The list of Russia's friends is led by its Eurasian Economic Union partners – Belarus (50 percent) and Kazakhstan (39 percent). China was in third place (34 percent), though a year ago it was seen as a friend by 43 percent. Meanwhile, a total of 10 percent cited Syria as a friend to Russia, although only 2 percent did so in 2015.
As for the EU, only 24 percent of Russians were in favor of EU membership. For comparison, 53 percent of Russians supported European integration in 2009.
How an enemy can become a friend overnight
Dmitry Rogozin, head of the Laboratory of Social Research Methodology at the Russian Presidential Academy of National Economy and Public Administration, says that the foreign policy agenda completely determines the attitude of Russians to one or another country, and if this agenda changes, an attitude of hostility may become the opposite in an instant.
"These survey results are not surprising," said Rogozin. "If you are told every day that your enemy is America or Europe, you will believe in it sooner or later," he said, adding that the attitude of citizens cannot be described as stable, and can be easily altered.
"It is enough for a month to show on the federal channels that the Americans are our friends now; there will be less anti-Americanism in the society soon. The same can be said about both Turkey and Ukraine," he said.
According to Rogozin, an important feature is that, as a rule, the people who name one or another country among their enemies have never been there.
"If the Levada Center also asked if the respondents have ever been to the countries that they consider enemies, I am sure that in 99 percent of cases, the answer would be 'no.' It is easy to hate the one whom you don't even know."
Subscribe to get the hand picked best stories every week
All rights reserved by Rossiyskaya Gazeta.