Crimean Tatars call on Turkey to reconsider position on peninsula's status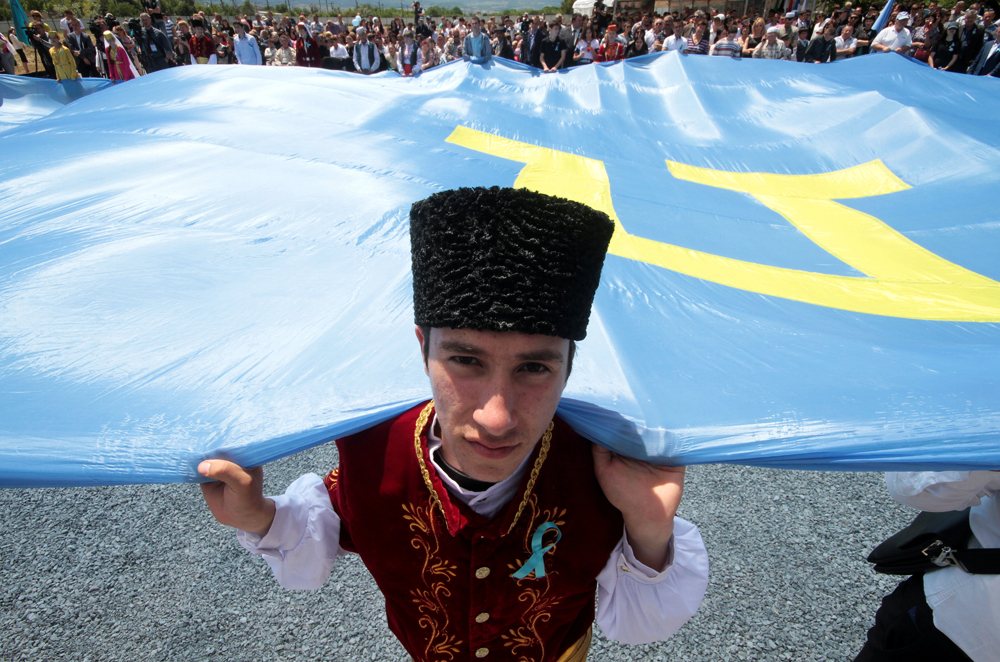 People gather to commemorate the anniversary of the deportation of Crimean Tatars from Crimea to Central Asia in 1944, in Bakhchysarai district of Crimea, May 18, 2016.
Reuters
Leader of Tatar movement seeks recognition in wake of Turkey's overture.
The Crimean Tatars have called on Turkey to reconsider its position on Crimea and recognize the peninsula's Russian status, says Remzi Ilyasov, head of the Qirim movement, considered the largest association of Crimean Tatars in Crimea today.
"We call on the Turkish government to approach issues dealing with Crimea and the Kiev regime in general, in a very balanced manner," says Ilyasov in RIA Novosti. "The choice of the Crimeans must be respected. Turkey should reconsider its position on Crimea and recognize the Crimean peninsula's Russian status."
Ilyasov believes that the recognition of Crimea as part of Russia will help strengthen security in the Black Sea region.
Moreover, according to Vzglyad the Crimean Tatars are calling on the Turkish government not to be influenced by the speculations of the Kiev government and former Crimean politicians that they say distort the situation in Crimea.
Ilyasov suggests that the Crimean Tatars are ready to become "the bridge of friendship" between Russia and Turkey.
"We Crimean Tatars hope that the friendship and goodwill between Russia and Turkey will only get stronger," says Ilyasov.
On June 27, 2016 Russian President Vladimir Putin and Turkish President Recep Tayyip Erdogan held a telephone conversation in which they agreed to take measures to normalize relations between the two countries. They also called for a personal meeting. This occurred in the wake of Erdogan's missive to Putin in which he apologized for the death of the pilot of the Russian Su-24 in Syria and expressed his readiness to restore relations with Russia.
Qirim was founded in late 2014 to cooperate with the Russian authorities and handle issues faced by the Crimean Tatars.
First published in Russian in Vzglyad.
Subscribe to get the hand picked best stories every week
All rights reserved by Rossiyskaya Gazeta.