Poll: Freedom for Russians is professional career and free expression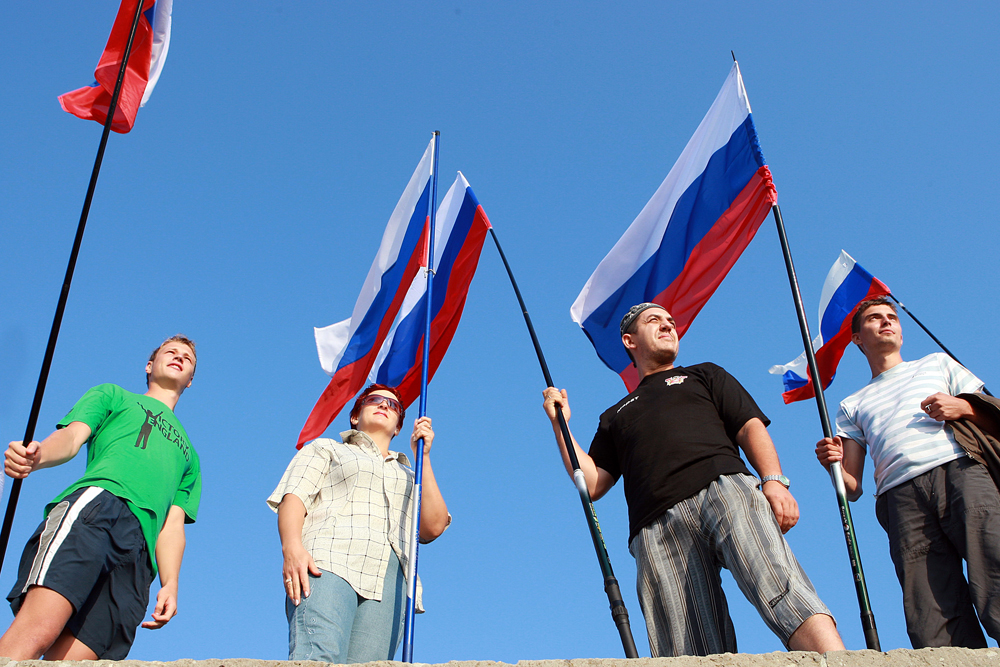 People welcoming the small missile ship Mirazh of the Russian Black Sea Fleet.
Taras Litvinenko/RIA Novosti
Russian research company Romir has published the findings of a survey asking Russians what they think when they hear the word "freedom."
The company compared these new answers with the results of a similar survey held 12 years ago, reports the Gazeta.ru online newspaper.
In 2016, 50 percent of respondents said that freedom meant the possibility to do the activity that you love most. In 2004, 53 percent of respondents selected this answer.
Thirty percent in the recent study said that freedom meant the possibility to openly express your opinion. Twelve years ago 38 percent of those surveyed gave this response.
In 2016, 22 percent said that freedom was the opportunity to obtain any information you wanted – one percent higher than those asked in 2004.
This year 20 percent said freedom was the opportunity to get rich, while in 2004 these respondents constituted 17 percent of those surveyed.
Subscribe to get the hand picked best stories every week
All rights reserved by Rossiyskaya Gazeta.