Pikachu, Russia wants you: Pokémon Go takes off across the nation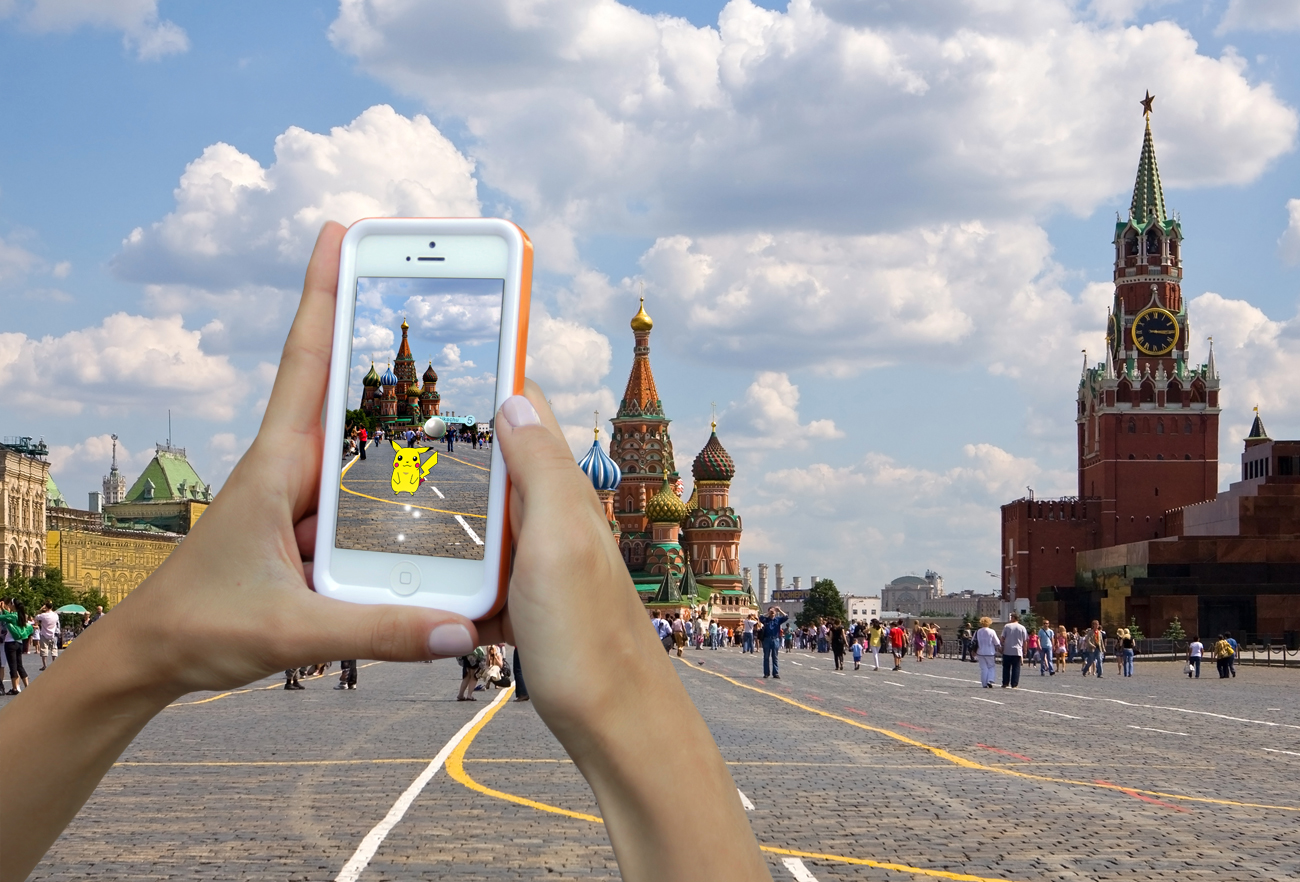 Pokémon Go still has not been officially released in Russia. But users can still download an APK-file to install it on their Android smartphones from an unofficial service.
Panthermedia / Vostock-photo
The popular game still has not been released in Russia but that is not stopping thousands from installing the app unofficially and setting out in search of Pokémons, with even Vladimir Putin's press secretary Dimitry Peskov commenting on the phenomenon.
Would you like to visit Red Square? Ruby stars shining in the sunset and tourists taking selfies in front of the Lenin Mausoleum – nothing unusual here… except for Mankey frenetically waving his paws in a crowd and Magikarp slithering about nearby. Anybody in the center of Moscow has a good opportunity to fill up their Poké Ball.
Pokémon Go, an augmented reality game that is one of the most popular in the world, still has not been officially released in Russia. But users can still download an APK-file to install it on their Android smartphones from an unofficial service. iOS users have to register an Apple ID which is tied to an American or Australian local address.
Once installed, the app adds a virtual layer to the map of the area using augmented reality technology, allowing users to spot and "catch" Pokémons hiding in various locations – including famous tourist sights.
"Pokémon is not an occasion to visit the treasure house of world culture, the Kremlin," said Russian Presidential Press Secretary Dmitry Peskov in response to a journalist who had asked him if it is possible to catch Pokémons on the territory of Russia's most famous fortress.
Peskov pointed out the Kremlin is always open to guests and tourists anyway. When asked if there are Pokémons in the Kremlin, he replied that he didn't know. But there are – we checked.
Pokémonphiles and Pokémonphobes
"I've been a Pokémon Go fanatic since third grade, so the game threatens to take up all my time," said Nikita, who is one of Russia's thousands of Pokémonphiles.
"I met my girlfriend on a special Pokémon chat," confessed Andrei, another fan of the pocket monsters. Pokémons conquered the hearts of Russia's Generation Y back in the 2000s and are here to stay.
Many Russians remember the great contrast this unusual foreign product struck with the ordinary and rather boring culture of the post-Soviet period, appearing as a herald of a new age. Pikachu even became the alter ego of the protagonist in cult postmodern writer Victor Pelevin's novel Figures. Many people who in the 2000s were children have preserved their warm feelings towards Pokémons today.
However, Pokémon is not universally popular in Russia. The appearance of Pokémon Go has raised criticism from radical and conservative religious forces.
"First our churches were occupied by Japanese demon-Pokémons, then hipsters came along to catch them," tweeted Orthodox activist Dmitry Enteo about the virtual Pokémons and those who hunt them in churches.
Meanwhile, St. Petersburg's Cossacks have said the activity "smelled of Satanism" and have already prepared a petition to the highest authorities in the hope that Pokémon Go will be banned in Russia before it is even released.
What now?
"The game is becoming very popular even without the official launch, which, it seems, will be soon," said Yan Kuzovlev, general director of Russia's largest video game magazine, Igromania. "Pokémon Go does not need a fanbase and promotion. That already exists."
A real battle is underway on Russian social networks "to get a piece of the pie." Russia's most popular social network Vkontakte, already has more than a thousand groups dedicated to Pokémon Go and some have dozens of thousands of subscribers. Videobloggers are mastering the new Let's Play format out in the open.
According to Google Trends, the number of queries titled "Pokémon application" and "apk mirror" grew by 5,000 percent in Russia from July 7-14 (the latter query is related to a technical trick for installing the game: It cannot be downloaded from Google Play's official site) and those for "Pokémon Go" by 2,900 percent.
Various organizations are also showing interest in the game. The Pushkin State Museum of Fine Arts in Moscow (one of the largest in Russia) recently tweeted a picture of a Pokémon in its halls, accompanying it with the text: "Come to the museum, at least to catch some Pokémons."
Since there are eleven time zones In Russia, discussion about the new entertainment form has not died down for a single minute. "Whoever wants to take a walk together, preferably in the Leninsky neighborhood, write me," wrote a young man from the Pacific port of Vladivostok on Vkontake.
Meanwhile, in Kaliningrad, 6,400 miles to the west, a young lady posted a funny picture of Grandpa Mazai and some Pokémons (Grandpa Mazai is a literary character who saved and collected rabbits during floods).
So if anyone happens to be on Red Square, Mankey is waiting for you.
Subscribe to get the hand picked best stories every week
All rights reserved by Rossiyskaya Gazeta.