Religious scientist: Reflections of a stargazing American priest in Russia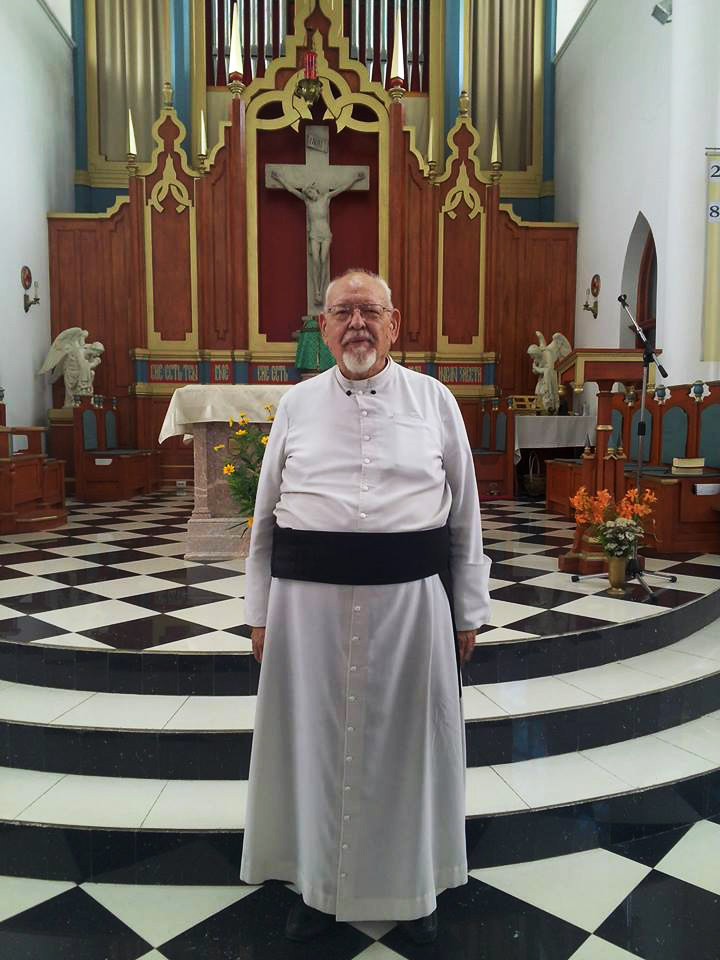 Father Myron Effing moved to Vladivostok from the U.S. 25 years ago, in 1991, when the local Catholic parish was restored. Here, in extracts from a monologue originally recorded in Russian for RBTH, the priest, a keen astronomer, talks about the difficulties and joys of life in the Primorsky Territory, about science and religion, and about heroes and villains.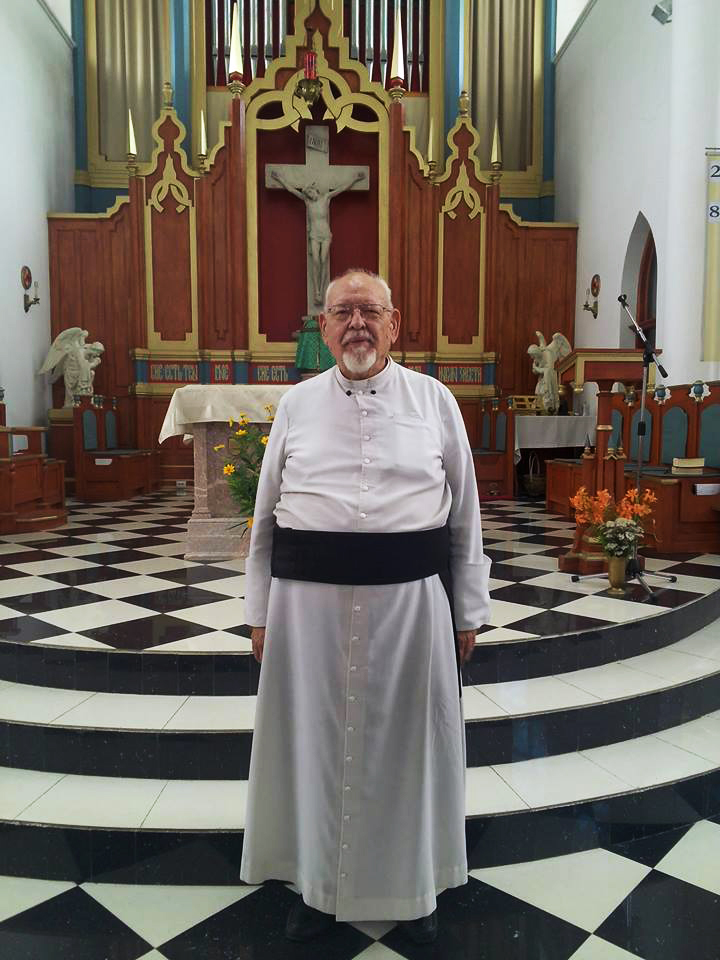 Source: Alexei Posternak
I was a university student, preparing to become an astronomer. And I saw that the church back then didn't really understand science. Galileo had lived a long time ago but the church still did not have a grasp on science. I thought: How can I help the church do it? Perhaps become a priest myself. And so I did.
In the 90s the freedom of religion came to Russia. I spoke Russian a bit and decided to serve in Russia. In Western Russia there are many Catholic priests, including in Moscow and St. Petersburg. But who would go to Russia's east? Then I thought: Why shouldn't we Americans do this?
And so that's how I came here. The parish already existed. I am a monk and don't usually move anywhere. The monastery is our home. I have lived and worked here for 25 years. Sometimes I rest. I'm 75 years old now.
On physics and religion
Before, people here used to say that priests are stupid people. That is, they don't know anything because God doesn't exist. And that atheism is the only real scientific idea of life. People here were amazed to learn that I'm an astronomer, that I know physics and that I have a PhD. And that despite all this I'm a priest. I really loved giving lectures on the theory of relativity and other scientific theories.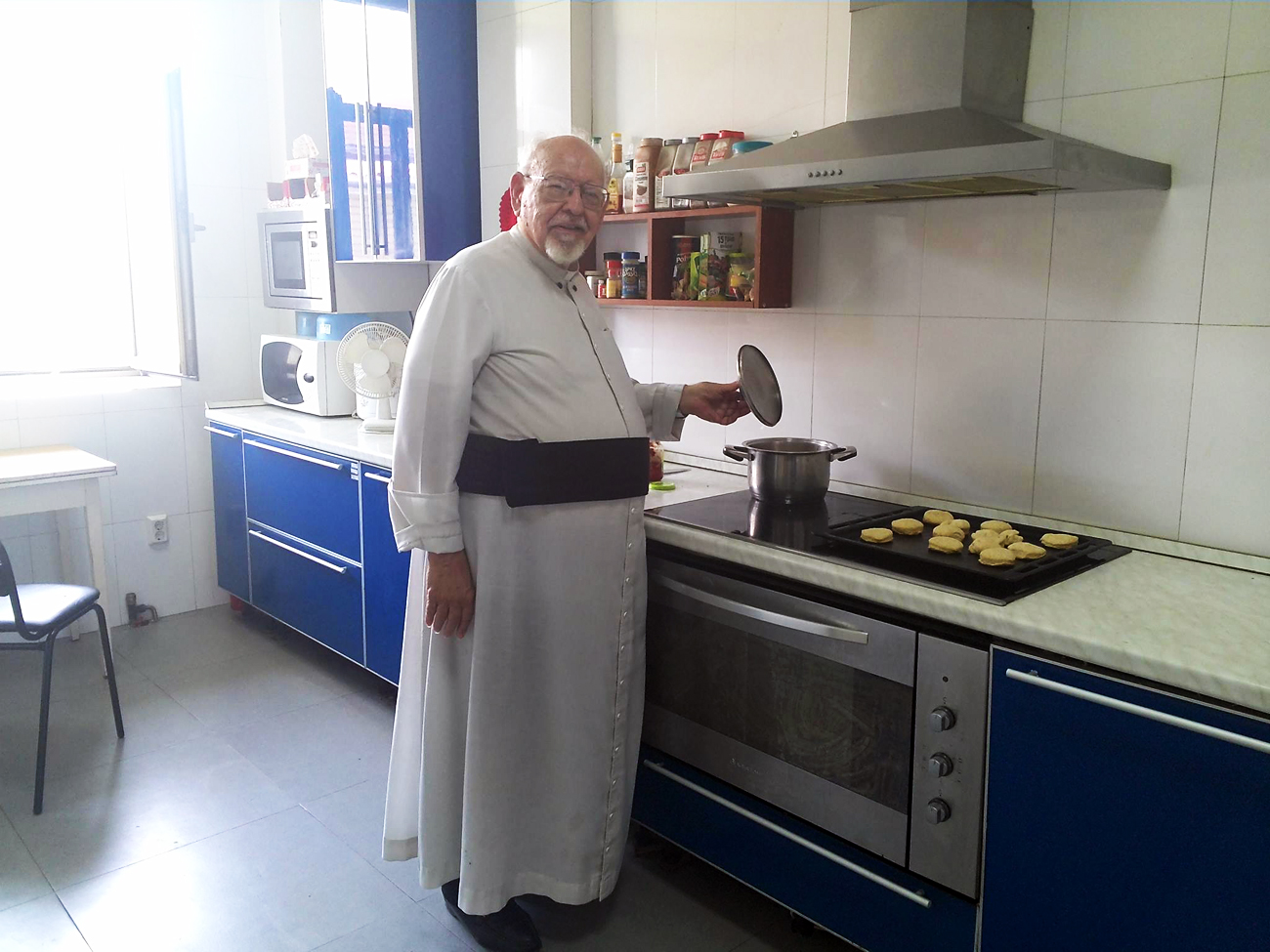 Source: Alexei Posternak
Since I studied physics and mathematics, I was used to the laboratory method. When in the 90s I came to one of the local schools, I saw that even physics teachers do not have their own scientific laboratory. The teacher herself said that they don't use a laboratory when they teach. But how can you teach physics without a laboratory? This was strange for me. I even wanted to tell them and show them how we Americans use laboratories for teaching physics. But no one wanted to hear it.
On Vladivostok and the U.S.
Usually I travel to the U.S. once a year. My dearest ones are very old. I have few relatives in America. I rarely go there. When I got old, flying there became real torture. It's easier being here. It's pleasant here. The best region in the Far East is the Primorsky Territory. There are a lot of interesting things here and a lot of good people.
I really like our bridges. I always go to Russky Island and it always makes such an impression! Firstly, they're good bridges, modern, created with the latest technology. Secondly, it's good that someone in Moscow thought of us, even though we're very far away. They wanted to do something good for us. This is also amazing because we're used to everything being in St. Petersburg, in Moscow. But it turns out someone also thought of us.
It's always been very difficult for Americans to live in Russia. Not in the political sense, but in terms of norms and customs. For example, when I came in the 90s I was very surprised that you had to stand three times in line in order to buy something in a store. Something like this would never happen in America because Americans like efficiency and comfort. Here everything is the opposite. That is why it was very difficult for me to buy something here. It was much easier to send a Russian parishioner to buy something we needed.
Another thing is that it's rare that you can see a clear night sky in Vladivostok. It's constantly raining here, or there's fog. But for an astronomer and scientist it's very important to see a clear sky. Also, now there's a lot of street lighting, there's more than there was 25 years ago. Never seeing the sky for me, an astronomer, was very difficult to get used to.
And on archives
One of the monks in our parish looks after an archive. We constantly dig up more and more information about what this place was like before the revolution, how the parishioners survived that event. And what incredible people the parishioners were. For example, one woman was an "enemy of the people" and then became Hero of the Soviet Union. This is amazing, isn't it? The same person. How can it be: One individual is an enemy of the people and a Hero of the Soviet Union?
Prepared and edited by Alexei Posternak.
Subscribe to get the hand picked best stories every week
All rights reserved by Rossiyskaya Gazeta.