Patriarch Kirill prays for peace near the U.S. border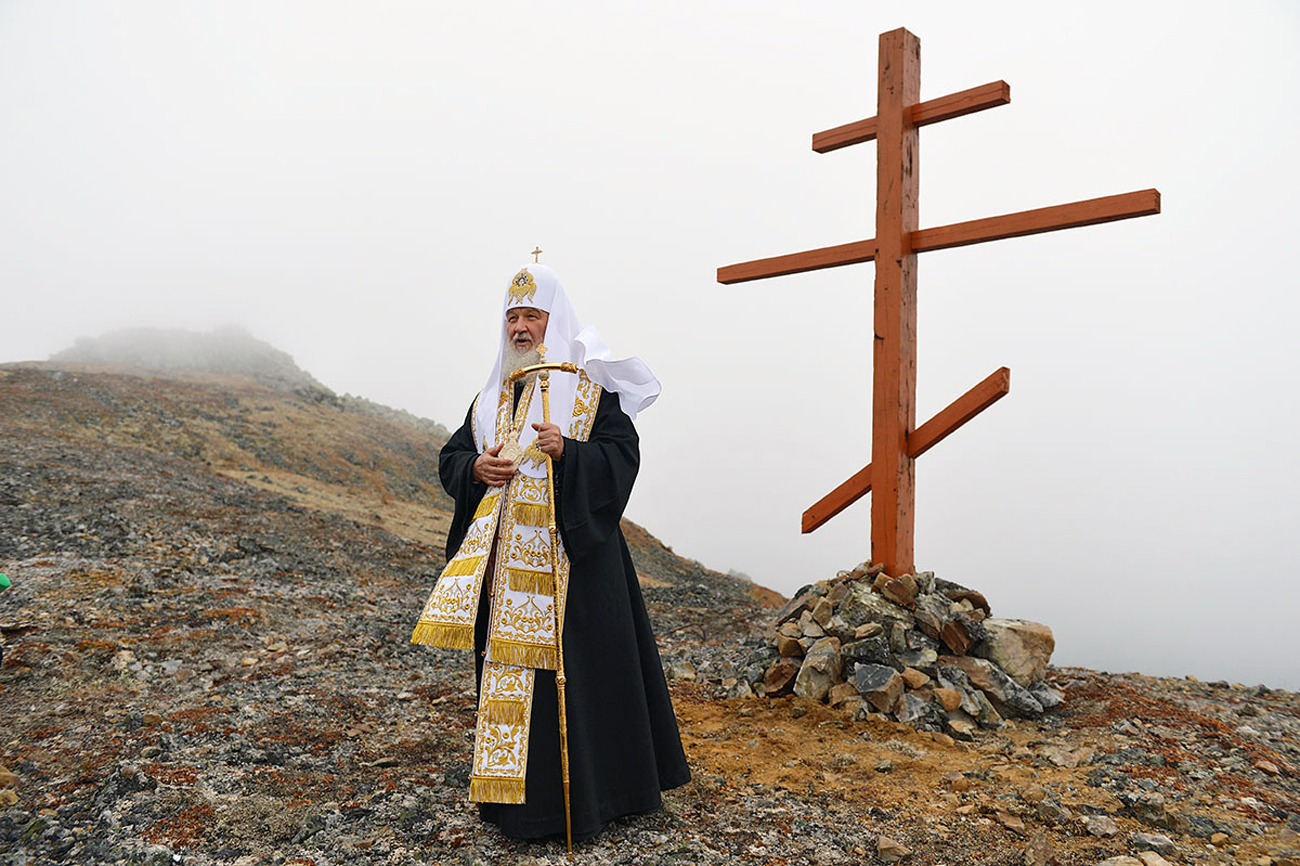 "Let us pray for good relations between Russia and United States," said Patriarch Kirill I.
Igor Palkin/patriarchia.ru
Chukotka visit will include dedicating new shrines and meeting reindeer herders.
Patriarch Kirill I (Gundyayev) conducted a prayer service for peace and nature conservation on the Russian border island of Ratmanov, located in the middle of the Bering Strait, the RIA Novosti news agency reports.
The Patriarch flew to the island, part of the Chukotka Autonomous Area, in a Mi-8 helicopter from the village of Lavrenty, and then traveled by ATV across the marshy tundra to a worship cross.
"I am standing by this cross on Ratmanov Island, four kilometers from the United States, facing toward the Eurasian continent, toward Russia," the Patriarch said.
"Near this image of the Lord's Cross, let us pray that the Lord will have mercy on all creation, on the entire human race, on our Russian country and on our entire historic Rus. Let us pray for world peace. Let us pray for good relations between Russia and United States – in fact, we are neighbors."
Patriarch Kirill arrived in Pevek, Russia's northernmost city, on Sept. 6. From there, he began his visit to Chukotka.
During the visit, the Patriarch will lay the cornerstones for two new shrines in Pevek and near the Ugolny airport. Additionally, he will meet with local reindeer herders.
First published in Russian by Gazeta.ru
Subscribe to get the hand picked best stories every week
All rights reserved by Rossiyskaya Gazeta.