Meet Russia's new children's ombudsman: an Orthodox mother of 6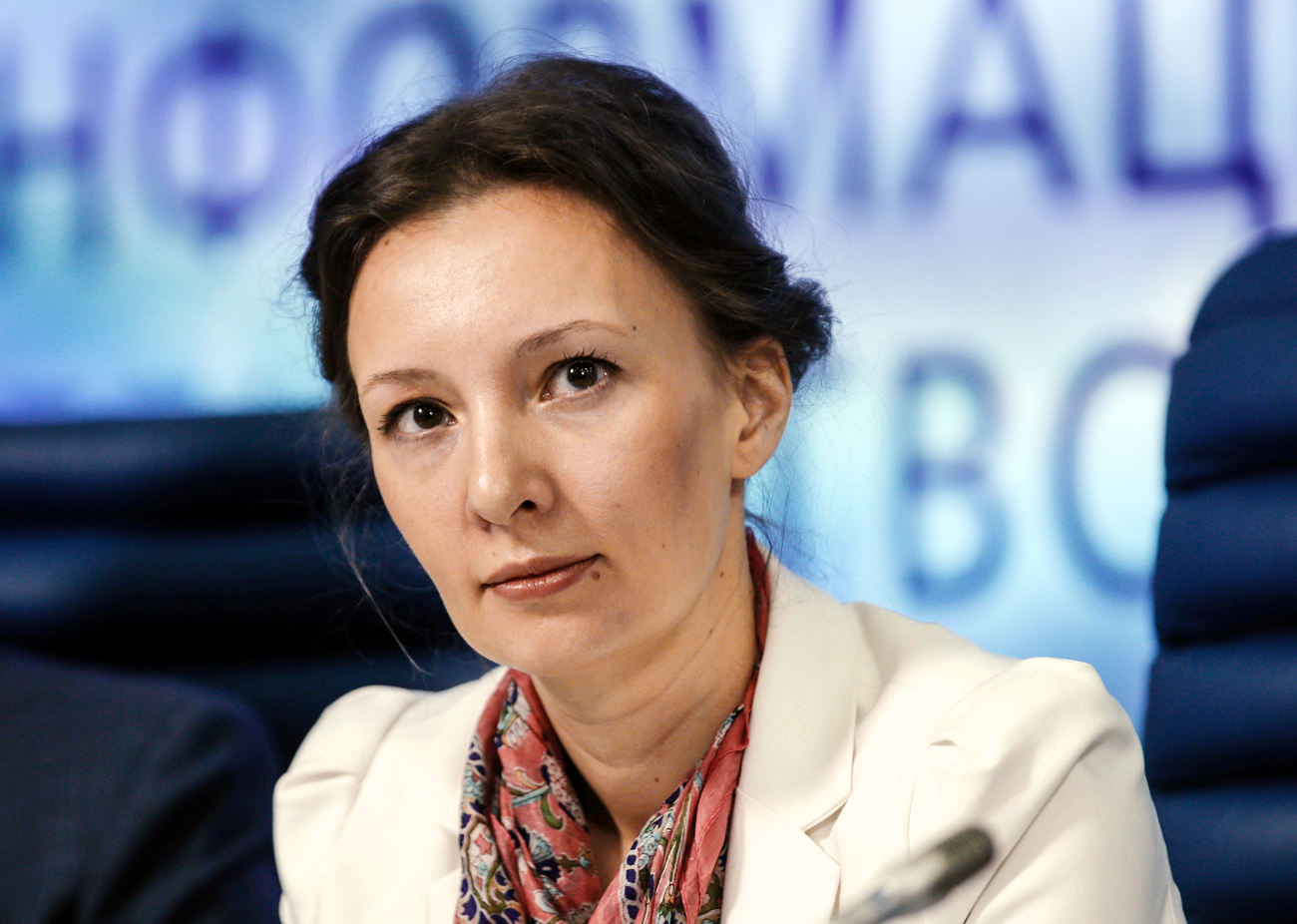 New children's ombudsman Anna Kuznetsova.
Aleksandr Scherbak/TASS
On Sept. 9 Russian President Vladimir Putin dismissed the plenipotentiary for children's rights Pavel Astakhov, who has become infamous for his scandalous statements. Astakhov has been replaced by Anna Kuznetsova, head of the Association for the Protection of Family.
At the beginning of July the Kremlin confirmed the resignation of Pavel Astakhov, who since 2009 had been the presidential plenipotentiary for children's rights. During his tenure Astakhov had become notorious for his unambiguous, often offensive statements.
The last one was the pearl "How was your swim?" which he addressed to children who had survived the June 18 tragedy on Lake Syamozero in the Republic of Karelia in which 16 young Russians died. Afterwards a petition for Astakhov's resignation was signed by 150,000 people.
On Sept. 9 Russian President Vladimir Putin officially relieved Astakhov of his duties. The new children's ombudsman became Anna Kuznetsova, head of the Association for the Protection of Family. On his Instagram page Astakhov congratulated Kuznetsova with the appointment and wished her "God's help in this difficult position."
A mother of six who is loyal to Putin
Before her appointment, 34-year-old Kuznetsova had lived and worked in Penza (350 miles southeast of Moscow). She has plenty of experience in working with children, at least because she and her husband, priest Alexei Kuznetsov, have six of them. Moreover, Kuznetsova is very religious and on her Facebook page her accounts of her meetings in schools and hospitals alternate with Orthodox holiday greetings.
President Vladimir Putin and Anna Kuznetsova, the newly appointed Presidential Commissioner for Children's Rights, during a meeting in the Kremlin, Sept. 9, 2016 / Michael Klimentyev/RIA Novosti
In Penza the social activist simultaneously holds three positions: She manages the Pokrov Charity Foundation, directs regional branch of Mothers of Russia and manages the Penza executive committee of the All-Russian People's Front (a social-political movement that Putin created in 2011).
The government trusts Kuznetsova: In 2016 her Pokrov Foundation became one of the operators of presidential grants and must distribute among non-profit organizations 420 million rubles ($6.2 million).
Alexei Mukhin, general director of the Center of Political Information, believes that Putin personally chose Kuznetsova for the role of children's ombudsman.
"The new ombudsman is a woman whom the president knows from her work in the political sphere and all things considered, from the professional viewpoint she suits him," Mukhin told RBTH.
Furthermore, in Mukhin's opinion, Kuznetsova's appointment corresponds to the appointment of the new Education Minister Olga Vasilyeva on Aug. 19. Both women have Orthodox and conservative convictions, are loyal to the government and are competent in their spheres of activity.
From politician-allergen to compromise figure
Political scientist and president of the Petersburg Politics Foundation Mikhail Vinogradov believes that the dismissal of the scandalous Astakhov is a logical move before the elections.
"Astakhov was constantly involved in scandals and polarized society in issues that should have united it. He has the reputation of a politician-allergen," he said, explaining that the scandals that surrounded Astakhov, according to Vinogradov, devalued the status of the children's ombudsman and lowered the institution's practical effectiveness.
According to Vinogradov, the appointment of Kuznetsova, who has experience working in charity foundations, is an attempt to rehabilitate the ombudsman position. But analysts are having difficulty evaluating Kuznetsova's potential at her new post. "We'll see," said Alexei Mukhin.
Subscribe to get the hand picked best stories every week
All rights reserved by Rossiyskaya Gazeta.