United Russia wins State Duma elections with 54.28% - preliminary results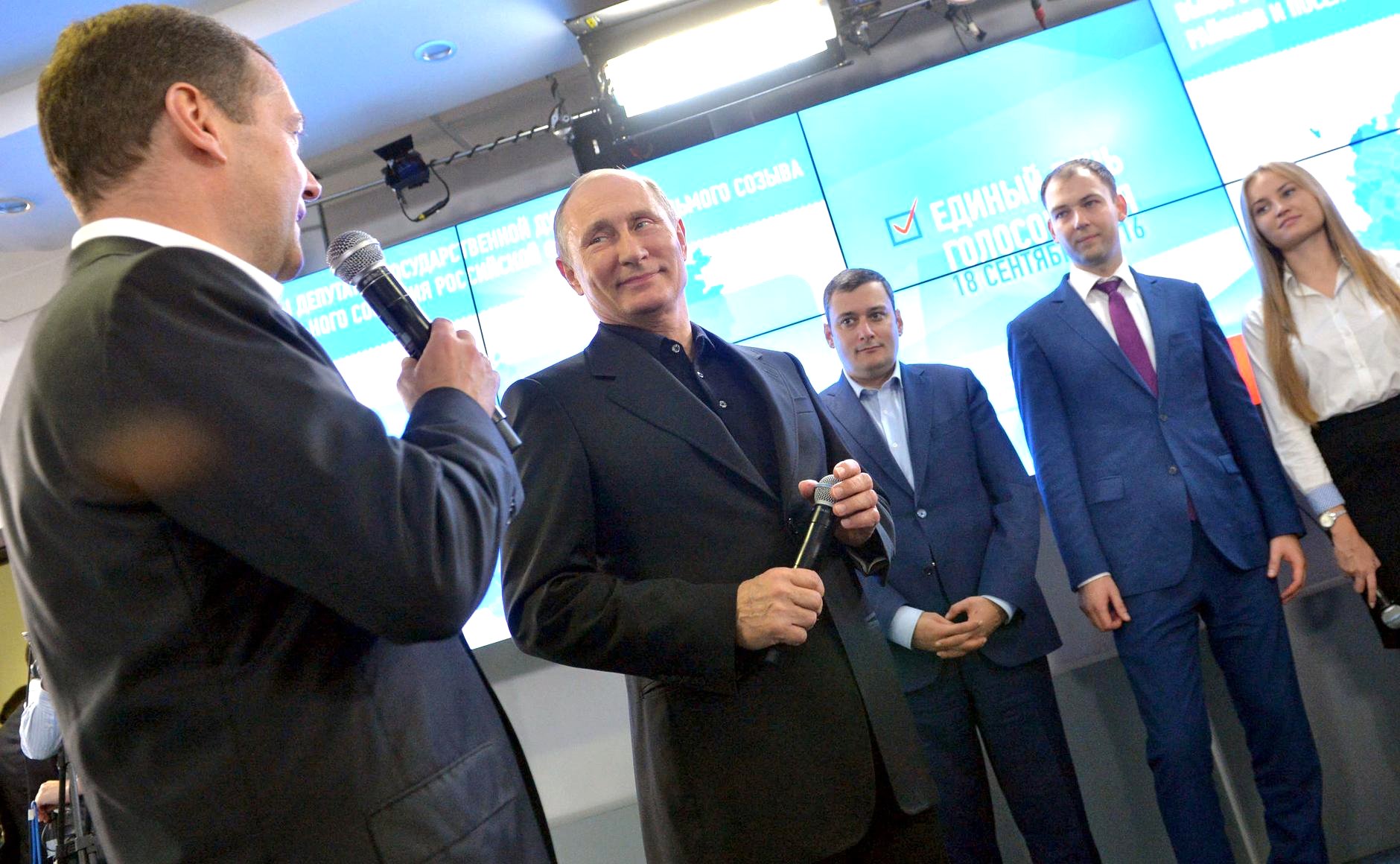 Elections to the Russia's lower house of Parliament held on Sept. 18
The ruling United Russia party wins the elections to the State Duma on party lists with 54.28 percent of the votes after 93.06 percent of ballots counted, Central Election Commission head Ella Pamfilova said on Sept. 19.
The Communist Party comes second with 13.45 percent of the votes, and the Liberal Democratic Party (LDPR) is in the third place with 13.24 percent of the votes. A Just Russian party gained 6.17 percent of the votes.
No other party has overcome the 5 percent threshold for entry into the parliament on party tickets.
Russia's Communists party is at the fifth place with 2.33 percent of votes, followed by Yabloko (1.89 percent), the Russian Party of Pensioners for Justice (1.74 percent), Rodina (1.45 percent), the Party of Growth (1.21 percent), the Green party (0.75 percent), Parnas (0.71 percent), Russia's Patriots (0.58 percent), Civil Platform (0.22 percent). The Civil Power party is at the last place with 0.14 percent of votes.
Elections to the State Duma, Russia's lower house of Parliament, were held on Sept. 18 in a split system: 225 members of parliament were elected by party tickets, while the other 225 were elected in one-seat constituencies. More than 111 million people were eligible to vote in the election and no minimal turnout was required.
Source: TASS
All rights reserved by Rossiyskaya Gazeta.