New study finds Russians the most vain people in the world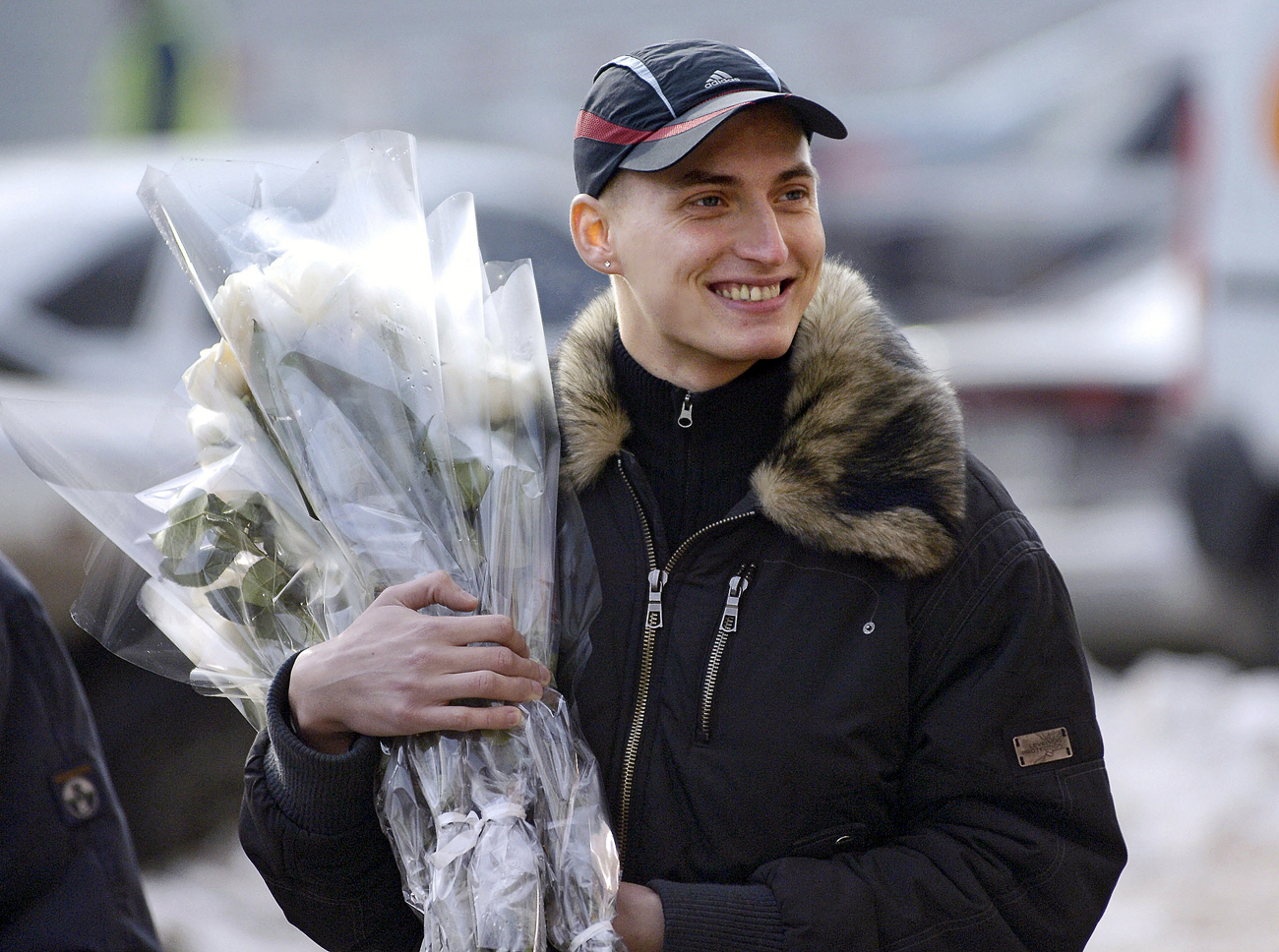 Men buy flowers on the eve of March 8, International Women's Day.
Grigory Sysoyev / TASS
A pair of online surveys reveal new insights about how nations view the attractiveness of their own citizens.
The travel search website momondo has published results of a new survey that asked 29,000 people which nation they thought had the most attractive residents. The results of the survey were published at Gazeta.ru.
For the second year in a row, Italy came out on top, followed by Spain, France, the United States and Brazil. The Russians, however, were notable for having the highest opinion of themselves. Forty-seven percent of Russians ranked their countrymen the most attractive, while only 43 percent of Italians voted for their fellow citizens.
This news comes as somewhat of a surprise, since Russian men were recently declared one of the three least attractive national groups in another recent survey by the website beautifulpeople.com. In this study, people interested in joining the site had to send in photos of themselves to be judged by members of the opposite sex. Of the applicants, British, Russian and Polish men were rated the least attractive while Swedes, Danes and Brazilians came out on top.
The results of that survey were published on Lenta.ru, which then interviewed a number of Russian businesspeople, artists, designers and models about this perception of Russian men and how they could improve their image.
Vasilisa Gusarova, head of the Sputnik Supervision creative agency in New York said that when it came to male beauty, "inherited biological characteristics" are not necessarily as important as gentlemanliness, a sense of courtesy and athleticism. Perhaps Russian men don't necessarily fit the image of male beauty – "but we are working on it," Gusarova said.
Vlad Kovleiski, editor of the Russian edition of Playboy, said that the findings were simply due to "the influence of stereotypes." As far as he could tell, Russian men have been "dressing better over the past couple of years," and the negative perception of them could be the result of bad behavior by Russian tourists in Italy and Turkey.
Julia Prudko, owner of the June and July PR Agency didn't mince words when asked about the findings. "We have great men!" she exclaimed, calling them a "mix of Vikings and poets."
But designer and artist Masha Yankovskaya wasn't surprised at all at the results. According to her, Russian men have "unbelievable self-confidence" when it comes to their looks. She suggested that if Russian men wanted to improve their image, "it wouldn't hurt if they lost a bit of weight and stopped drinking beer."
The women of the British Commonwealth are apparently the least lucky — the women most likely to be rated poorly for their looks were from the UK, New Zealand and Australia. Those judged the most beautiful women were from Sweden, Norway and Iceland.
Russian women didn't appear on either end of the findings.
Subscribe to get the hand picked best stories every week
All rights reserved by Rossiyskaya Gazeta.