Moscow authorities seal Amnesty International office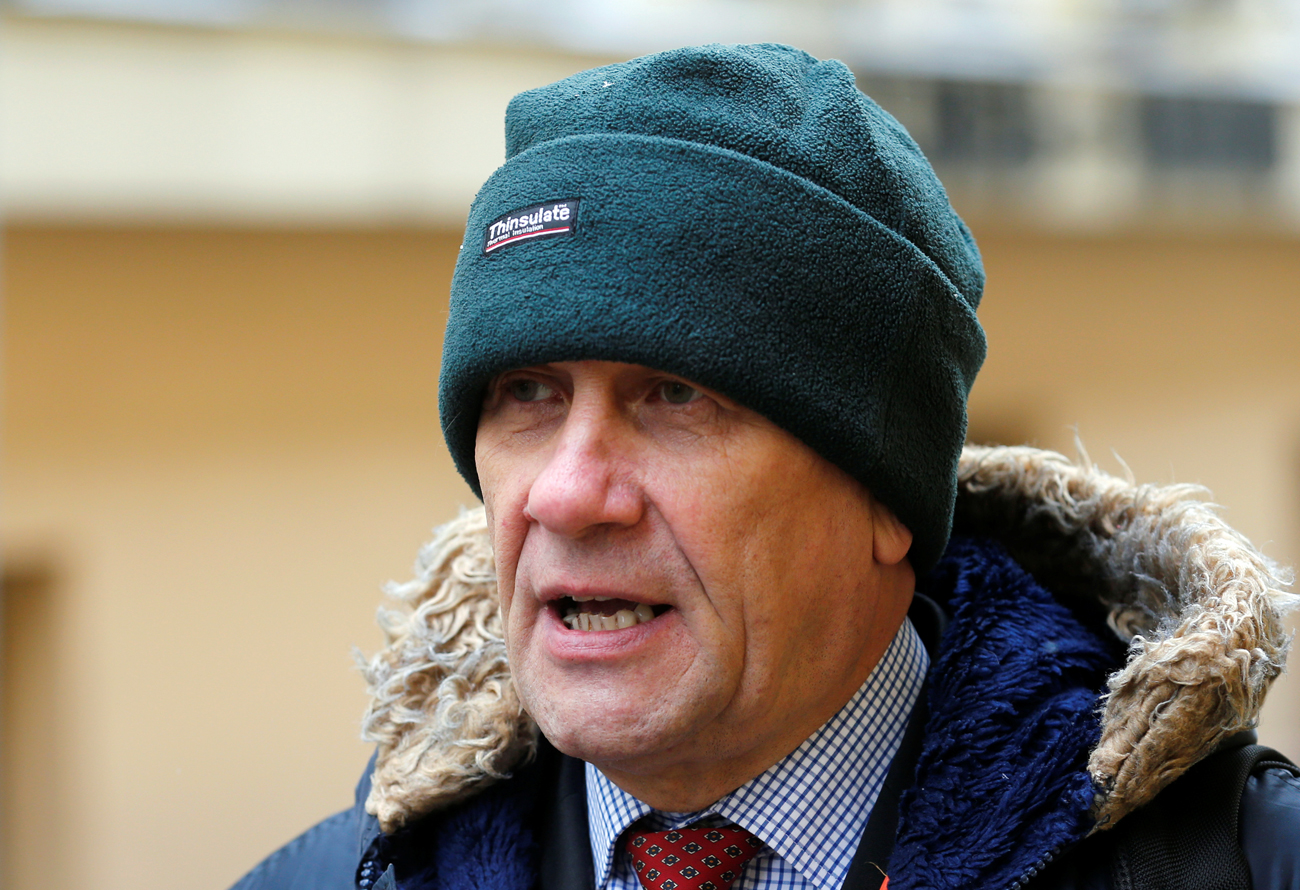 Sergei Nikitin, Director of Amnesty International representative office in Russia, talks to journalists in Moscow, Nov. 2.
Reuters
The Moscow Department of Urban Property seized Amnesty International's office on Nov. 2 for allegedly violating its lease, claiming the organization was in arrears in paying its rent. Amnesty representatives denied the accusation.
The city authorities of Russia's capital have sealed the office of Amnesty International, saying that the international human rights organization violated the conditions of its rental agreement.
"On the morning of Nov. 2, our employees saw that the door of the office we have been renting from [Moscow's Department of Urban Property] for more than 20 years had been sealed off. A piece of paper pasted to the door says that the building is the property of the Russian Federation, and that the door cannot be opened without a representative from the Department of Urban Property present," Amnesty's Moscow office director Sergei Nikitin told the TASS news agency.
Nikitin said that he does not know why the office has been sealed. "We haven't received any explanations, no one responds at the phone number indicated on the door seal, we have not received any letters in regard to the office and we've always paid the rent on time," remarked Nikitin.
Another Amnesty representative in Moscow, Ivan Kondratenko, wrote on his Facebook page that employees started calling the Department of Urban Property as soon as they saw the office was sealed up, "but no one there knows anything. We've been paying our rent for 20 years. This was Amnesty's first and, for now, only office in Russia."
In a press release, city authorities asserted that the organization had "significant violations" of its lease and that municipal property officials had notified the organization it had one month to pay the outstanding rent. The press release does not state when the authorities notified Amnesty, but says that the lease agreement is annulled after three months of non-payment of rent. "The dishonest renters ignored the notice," the department claimed, and as a result the lease was voided and the premises closed and sealed.
When asked on Nov. 2 about the situation with Amnesty, Presidential Press Secretary Dmitri Peskov replied that he was not aware of the matter. "I am hearing this from you for the first time. I have no information on the matter whatsoever," Peskov told reporters.
Subscribe to get the hand picked best stories every week
All rights reserved by Rossiyskaya Gazeta.