Surgut residents eat ice cream, ride bicycles in -50C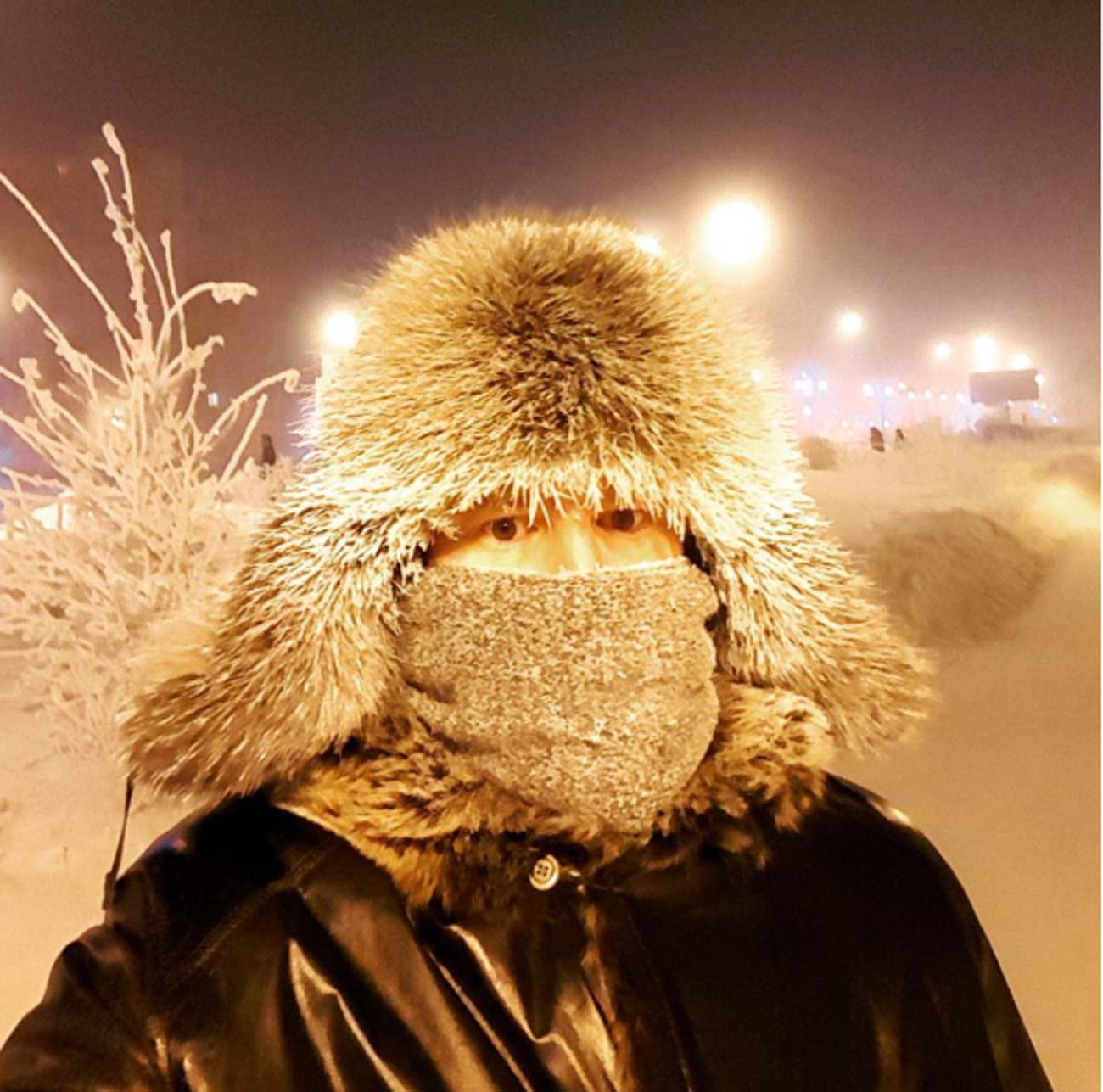 Surgut Survivng in minus 50
www.instagram.com/mishanya656
Northeastern Siberia is hitting 10-year record low temperatures this week. Locals are enjoying the weather, posting videos and pictures doing things most people would think of doing only on hot summer days – eating ice cream, swinging in the park, even riding bicycles.
There are extremely cold days in the Siberian city of Surgut (1,800 miles north east of Moscow). Dec. 21 was the coldest day in the last 10 years, when the temperature fell to -52 Celsius (-58 Fahrenheit) in the city. In the region, the lowest temperature recorded was -62 Celsius (-79 Fahrenheit), writes the URA.ru news agency. Local people are sharing their photos and videos on social media, showing how they are surviving in this extreme weather.
Surgut resident Igor Lazarev posted a video on YouTube in which he is eating an Eskimo ice cream bar and swinging on a swing set. In the comments, people note that the ice cream must be warmer then the air outside, because it was kept in a freezer with a temperature around 0 Celsius.
Video by YouTube
In the another video, Surgut residents recorded a woman riding her bicycle.
Video by YouTube
At the gas station.
How to dress better during the cold weather?
"-51 Celsius. And it's fine, we are walking."
"The glove is stuck to a pole."
In the neighboring town of Kogalym, the local emergency ministry branch made a video showing how water freezes in such weather conditions. Liquid splashed out of the glass instantly freezes into pieces of ice while still in the air.
Video by YouTube
Residents of Surgut decided to try it themselves.
Several dozen trucks got stuck in Yalal, 35 miles from the city of Noyabrsk. Vehicles are unable to work in such conditions, local media reports.
Cars are freezing.
According to weather forecasts, it will warm up over the weekend to – 40C (-40F), and then to -20C (-4F).
Subscribe to get the hand picked best stories every week
All rights reserved by Rossiyskaya Gazeta.