No survivors in military plane crash near Sochi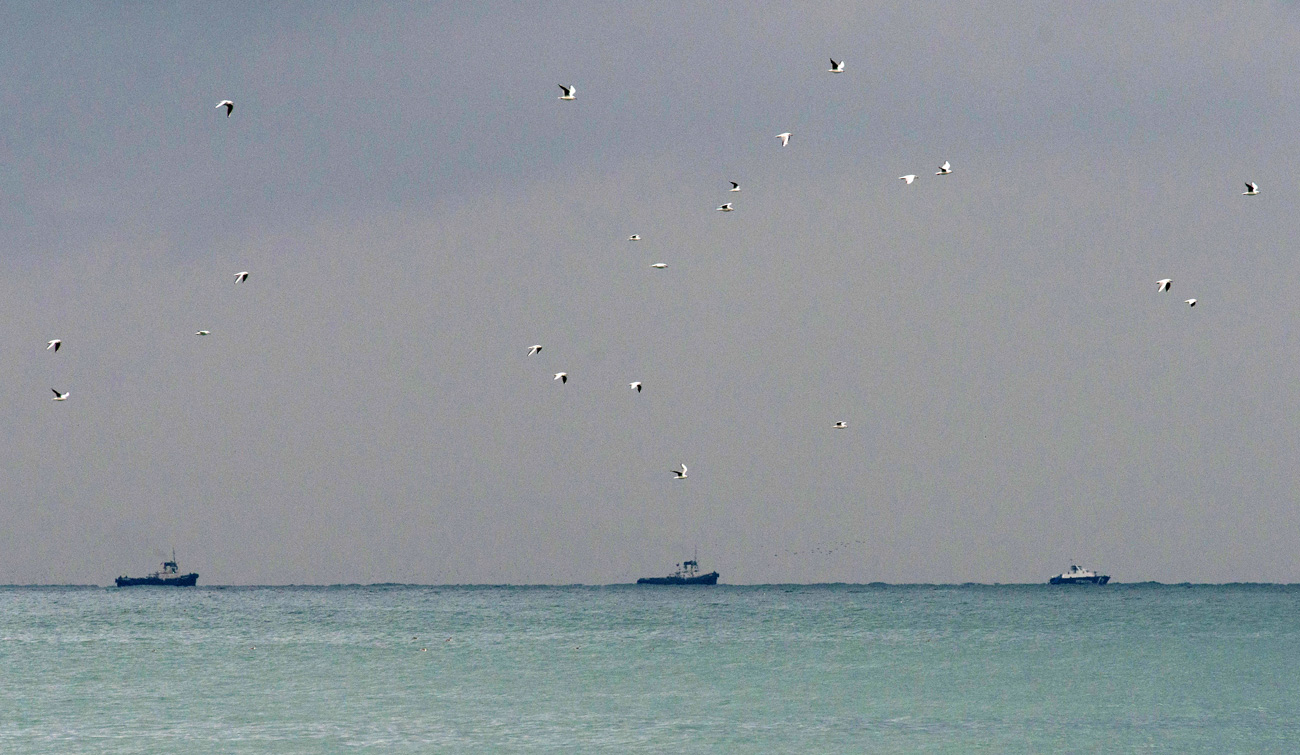 Rescue boats search for the wreckage of a crashed Russian Tu-154 plane, belonging to the Russian Defense Ministry near the coastline of Sochi.
EPA
A Defense Ministry plane crashed soon after take-off from Sochi. The flight, carrying journalists and musicians from the famous Alexandrov military band, was bound for Syria. Technical or human error is expected; the Defense Ministry has ruled out terrorism as the cause for the fatal crash.
A Russian Defense Ministry Tu-154 aircraft en route to Syria crashed into the Black Sea early on Dec. 25.
Reports on the number of passengers vary. At the moment all is known is that there were 68 members of the famous Alexandrov military band, 9 journalists and 8 crew members onboard. Emergencies Ministry rescuers have already found the first 4 bodies.
According to the latest update from the Ministry of Defense, there were 92 people aboard.
According to chairman of the Federation Council defense and security committee Viktor Ozerov, the tragedy may have been caused by a technical malfunction or a pilot error.
"The theory of terrorism is out of the question. It was a Defense Ministry aircraft, flying in Russian airspace. That theory is out of the question," Ozerov said.
According to Russian media reports, the incident occurred as the aircraft was picking up altitude. However, the crew did not send out any distress signals. Debris from the aircraft have been found 1 mile off the Sochi coast (1,020 miles south of Moscow).
Emergencies Ministry and Investigations Committee experts are now working at the scene. They have obtained documents related to the flight and are now questioning relevant officials and airport technical staff.
Reaction from the Kremlin
Kremlin press secretary Dmitry Peskov said that the head of state had been informed of the tragedy.
"From the very start, the president was informed that the aircraft had dropped off the radars. At the moment, emergency services are working, together with services of the Defense Ministry. As you know, the plane belongs to the Defense Ministry. All information is reported in real time, as new details emerge. So far, it is too early to assert anything. The president is waiting until the picture becomes clear," Peskov said.
All rights reserved by Rossiyskaya Gazeta.