Resilient Russians enjoy life in spite of everything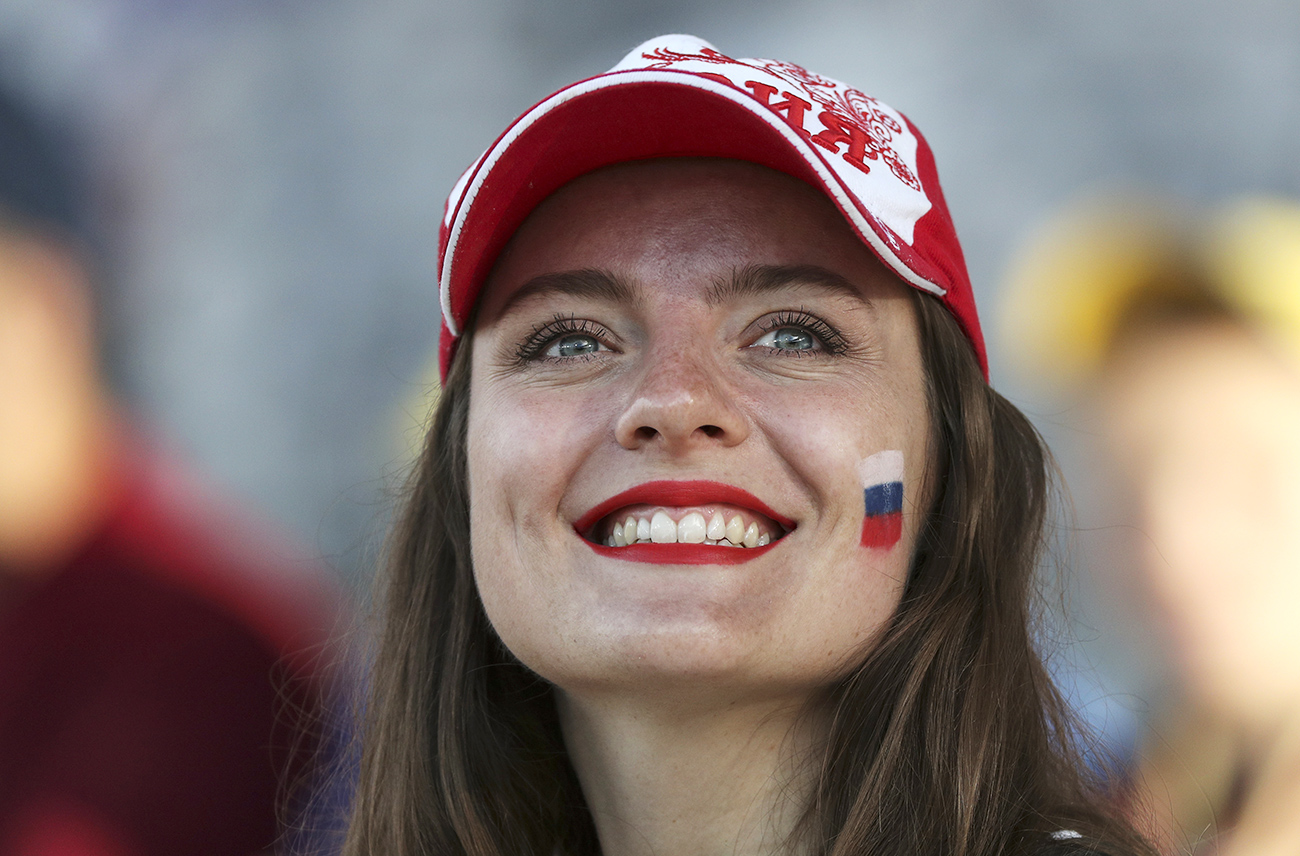 Russia has an advantage over many other countries in terms of personal happiness despite an average annual salary being slightly more than $10,000.
Vladimir Pesnya/RIA Novosti
Despite economic hardship, more than half of Russians consider themselves happy, but levels are still lower than the world average.
More than half of Russians (56 percent) consider themselves happy, while only 5 percent say they are unhappy, according to a survey published by the research company, Romir. One-third of those surveyed said they were indifferent.
In the past three years, the level of happiness among Russians increased twofold. In 2013 the index of Russian personal happiness was 24 points, while in 2016 it was 51 points. Romir reported that, "Already then, crisis moods began showing themselves in consumer trends and in Russians' personal attitudes."
Russia now has an advantage over many other countries in terms of personal happiness. At the end of 2016, Russia was in 29th place, together with Sweden, Slovenia, Canada and Portugal.
Improvements not expected
As far as material wellbeing, Russians earning an average annual salary of slightly more than $10,000, generally do not expect improvements in the economy. According to a Gallup survey, in 2016 the index of economic hope in Russia fell 20 points, from six to negative 14. This was mostly due to a significant decline in optimists: 17 percent in 2016, compared to 33 percent in 2015. In addition, 31 percent of Russians surveyed believe that 2017 will bring significant economic problems.
According to the Russian Central Bank, the share of "economic optimists" is slightly higher. "Only 23 percent of respondents believe that in the course of the next 12 months their material situation will improve," said the January "inFOM" report commissioned by the bank.
The report notes that with the decrease in the dollar's value and the prices of furniture, electronics, clothes and real estate, Russians are saying that now is a good time to make purchases. Furthermore, 23 percent of the people surveyed expressed a desire to invest and save, which "is the most meaningful indicator."
More than money
The state of personal happiness depends not only on material wellbeing, but also on culture, mentality, traditions and history, said Andrei Milekhin, Romir's president.
"Russia is such a mix of cultures, languages, peoples, traditions and histories that the average data from this mixture provides the medium indicator on many issues," said Milekhin. "But generally speaking, happiness obviously exists where there is development and hope, a harmonious blend of traditions and innovations."
First published in Russian by Gazeta.ru
If using any of Russia Beyond's content, partly or in full, always provide an active hyperlink to the original material.