Passport diplomacy: Why did Russia recognize Donbass documents?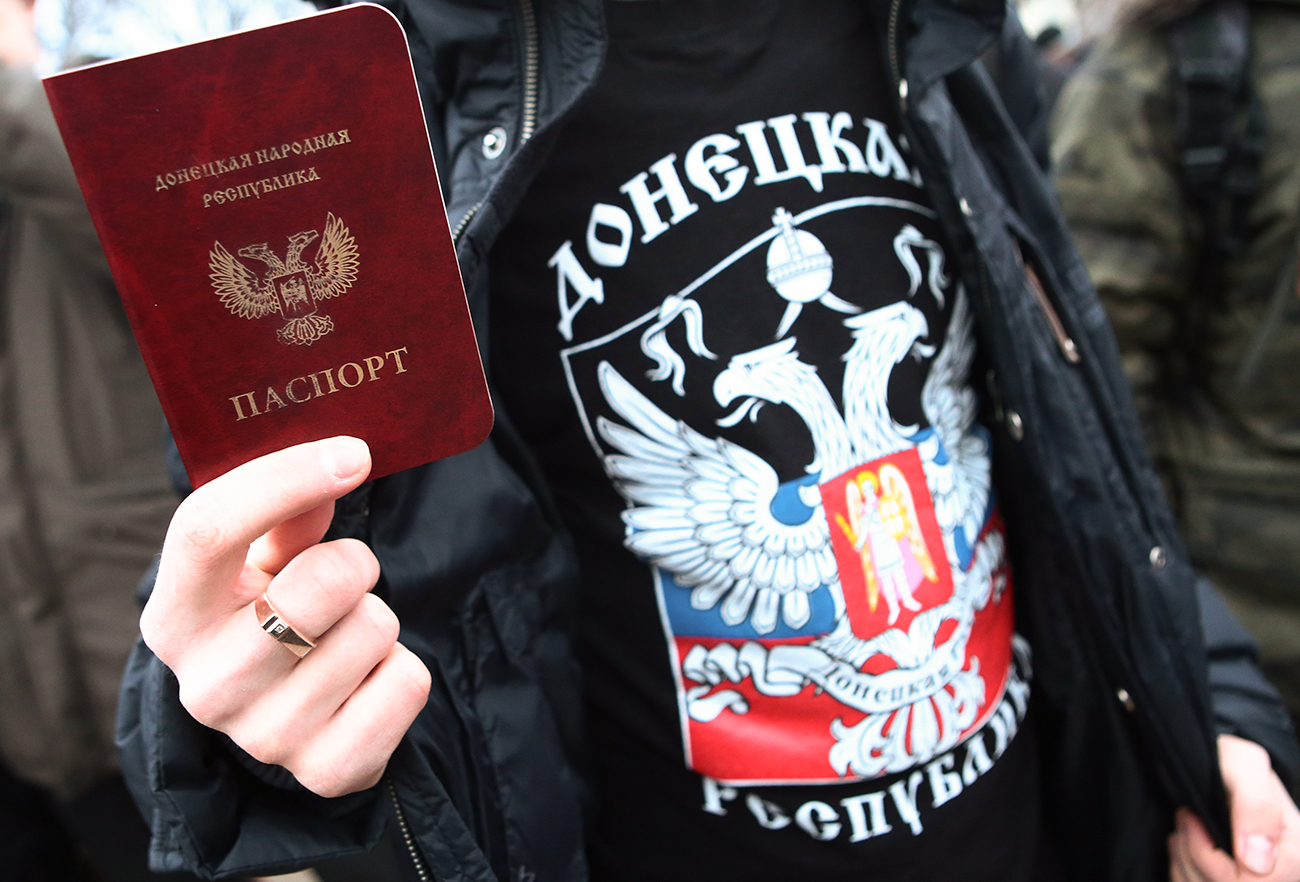 On Feb. 18, 2017, Russian President Vladimir Putin signed a decree recognizing the validity in Russia of civil documents issued by authorities of DNR and LNR.
Sergei Konkov/TASS
Vladimir Putin ordered that civil documents issued by the self-proclaimed republics in eastern Ukraine are now officially recognized in Russia. This move is far from a recognition of statehood, however, and political experts believe Moscow is trying to send a message to Kiev and Washington.
The news that Russian President Vladimir Putin signed a decree recognizing the validity in Russia of civil documents issued by authorities of the self-proclaimed Donetsk and Lugansk people's republics (DNR and LNR) came on Feb. 18 during the Munich Security Conference. The move drew an immediate and harsh response from Ukraine, with President Petro Poroshenko describing Moscow's move as "fresh evidence of [Russia's] violation of international law."
Russia's action also met with hostility in the West, with the U.S. embassy in Kiev describing the recognition of civil documents as "alarming," and the French and German foreign ministries condemning Putin's decree. These countries see the Russian decree as running counter to the Minsk accords, under which the DNR and LNR are gradually to be reintegrated into Ukraine.
The unrecognized republics, of course, welcomed Moscow's decision. DNR parliament speaker Denis Pushilin said the recognition of civil documents "will make the lives of our citizens substantially easier."
What does document recognition mean?
"We are now effectively citizens of Russia!" was how a source in the DNR government greeted the news, reported Gazeta.ru. In reality, that is not the case, and Russian officials emphasize that the move does not signify recognition of the republics or their incorporation into Russia.
Kremlin press secretary Dmitry Peskov pointed out that LNR and DNR passports are not the passports of officially recognized states.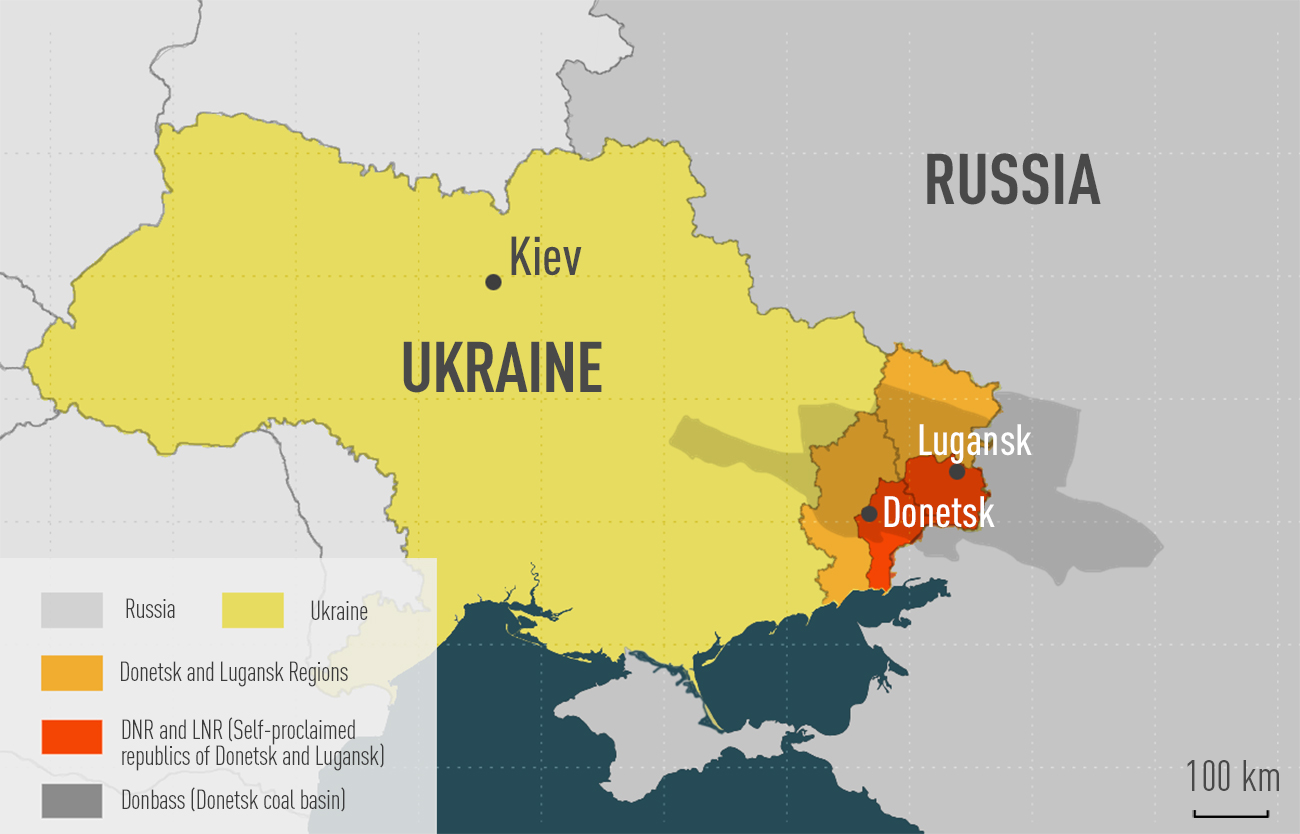 Kirill Polukhin / RBTH
Now, DNR and LNR civil documents - including not just passports, but also birth, marriage and death certificates, diplomas, vehicle registration documents, and etc. - are valid in Russia. Professor Leonid Polyakov at the school of political science of the National Research University Higher School of Economics, said this enables DNR and LNR citizens to escape the legal vacuum whereby the only documents they had were unrecognized by anyone else in the world community.
"From Russia's point of view, it's a gesture of humanitarian assistance," said Professor Polyakov. "People now have the certainty that on Russian territory the documents they have guarantee that they'll be treated like citizens of other countries."
A formality, and a signal to the U.S.
Even before Putin's decree, DNR and LNR civil documents, which began to be issued in February 2016, were accepted freely on Russian territory.
"In practice everyone in Russia turned a blind eye to [DNR and LNR] civil documents and number plates," said former DNR official Eldar Khasanov, quoted by RBK.
Professor Valery Solovei at the Moscow State Institute of International Relations made the same point, "These documents were used anyway [in Russia] - it just wasn't officially sanctioned."
This de jure recognition was the Kremlin's response to a statement by Vice President Mike Pence. Speaking at the Munich conference, Pence said the U.S. continued to hold Russia responsible for the conflict in Donbass and that Moscow must ensure the implementation of the Minsk accords. Putin's decree on the recognition of civil documents was published a few hours later.
The Kremlin move was a message to the West and Ukraine, indicating a hard line. "It was a reminder from Russia: `guys, we have our own ideas about what we should do, and that is the basis on which we shall construct our policy," said Professor Polyakov, adding that Moscow is sending a signal to the Trump administration: "Decide what you are going to do about Ukraine and to what extent [Trump's] pre-election statements correspond to reality."
Is recognizing the DNR and LNR possible?
Although Russian Foreign Minister Sergei Lavrov said on Feb.18 that Russia was not changing its position that Donbass is part of Ukraine, some political scientists note that if dialogue with Kiev remains deadlocked Russia could opt to recognize the republics. "Such a development should not be ruled out," said Alexey Chesnakov, director of the Center for Current Politics, reported Gazeta.ru.
Professor Solovei believes that such a move would excessively spoil Russia's relations with the West, and is rather improbable. "A step in this direction would potentially have such serious consequences that all previous sanctions put together would seem like child's play, and the Kremlin knows that perfectly well," said Professor Solovei.
If using any of Russia Beyond's content, partly or in full, always provide an active hyperlink to the original material.