With just one year to go before Russia's next presidential election, the electoral campaign, although not yet official announced, is already picking up pace. So far, all preparations for the election appear rooted in the premise that Vladimir Putin will win. Furthermore, according to sources representing regional elites, there will be high voter turnout, and Putin will win with more than 70 percent of the votes.
So far, there is neither a strategy nor a clear manifesto for Putin's candidacy, but discussions in the Kremlin are ongoing, with political strategists being summoned one after another to the presidential administration. A purge of governors is in full swing, political elites are anxious and a series of leaks have come from out of the Kremlin.
That said, there is already some clarity about the Kremlin's plans for campaign season.
Not an election but a vote of confidence
Putin has not yet announced whether he will run, but, according to a report by RBK Media Group, government officials are operating on the assumption that he will and furthermore that this will be his last term as president. Currently, no other Russian politicians are prepared to seriously challenge Putin in the polls, and so the assumption is that, even with other candidates in the race, Putin will still win, Sergey Markov, director of the Institute of Political Studies, told RBTH.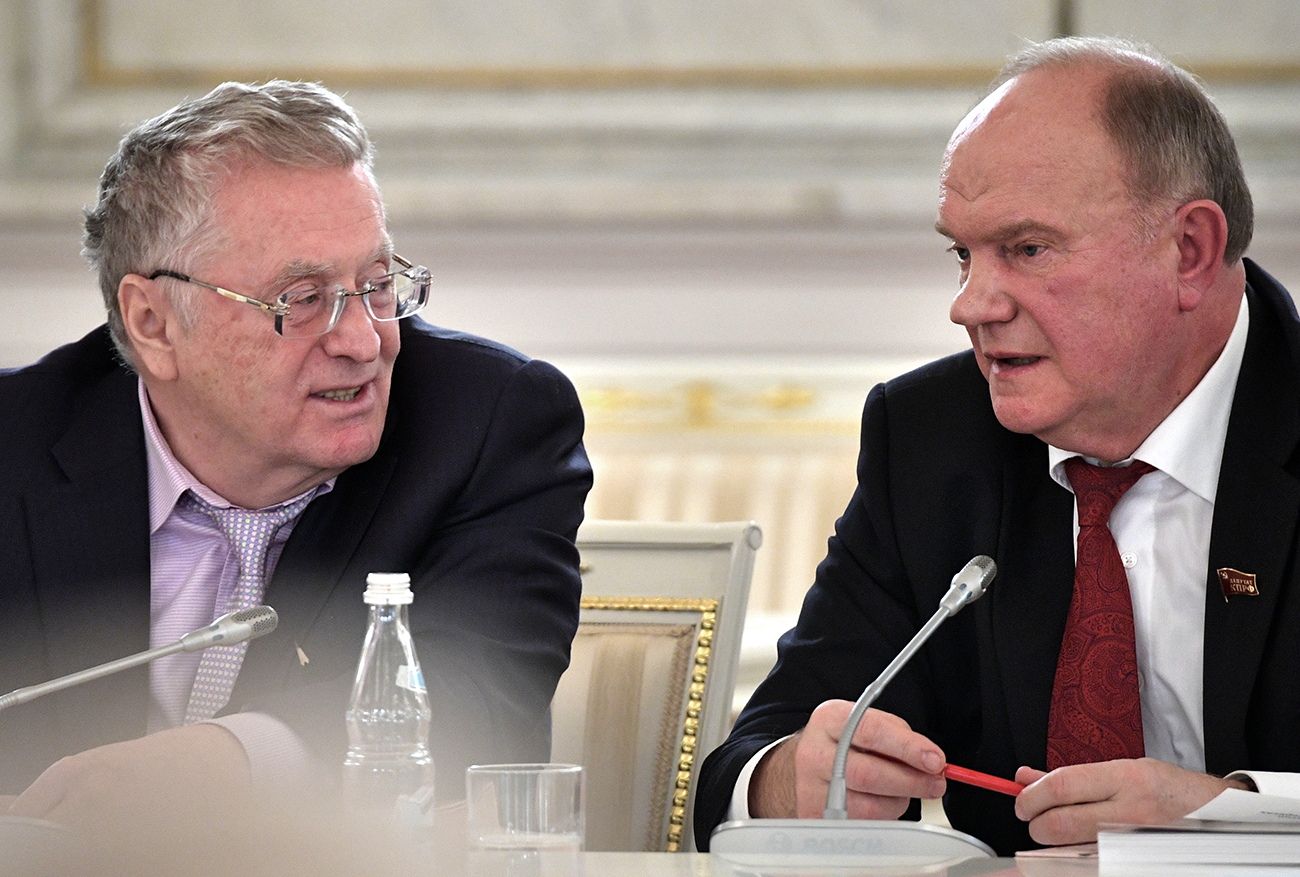 Leader of the Liberal Democratic Party of Russia Vladimir Zhirinovsky, left, and chairman of the Central Committee of the Russian Communist Party Gennady Zyuganov. / Photo: Aleksey Nikolskyi/RIA Novosti
"The country's most powerful opposition party is the Communist Party [of the Russian Federation]," Markov said. "It has been strongly criticizing Putin's socioeconomic policy, but even the Communists in effect support the idea of his re-election, because they view him as the linchpin and symbol of contemporary Russian nationhood." According to Markov, none of the veteran Russian politicians, including Communist Party leader Gennady Zyuganov and leader of the Liberal Democratic Party of Russia Vladimir Zhirinovsky (both of whom are in their 70s), or Grigory Yavlinsky, 64, leader of the Yabloko party, stand a chance against Putin.
"No one can [win], Putin has no competition," says Mikhail Remizov, president of the Institute of National Strategy. He believes the list of candidates will not differ much from 20 years ago and will include only minor changes. "In other words, what awaits us is not an election but a vote of confidence in Putin."
Chasing a big turnout
The Kremlin's primary objective, and also its biggest challenge, is to secure a high voter turnout. This is a key focus since the Kremlin views it as extremely important that next president appear legitimate. "The year 2018 will mark the beginning of painful economic reforms in Russia, which will affect many people," Igor Bunin, the general director at the Center for Political Technologies, told RBTH. "For this to be implemented successfully there should be no doubts about the president's legitimacy, so the [turnout] figures need to speak for themselves."
Additionally, Putin will become a "lame duck" in 2018 and would prefer to wrap up his presidency on an upbeat note and with a growing popularity rating. As such, the upcoming election needs to be seen as a nationwide assessment of his overall performance as president. It will, however, be a rather difficult a task to bring up voter turnout. Even Putin supporters who are confident that he will win appear to lack the motivation to go out and cast their votes. "The logic is as follows: Why bother, if he will win anyway?" Remizov explains.
While the Kremlin's political strategists have not yet found a solution, it almost certainly will not come in the form of any surprise candidates who might bring any intrigues to the election.
Young technocrats
Recently, the Kremlin has been responsible for a number of personnel changes in regional government. Five governors lost their posts during the first 10 days of February, and this process is far from over.
Most of these politicians had been facing high levels of criticism for poor performance. They are now being replaced not by former presidential bodyguards or pro-Putin security chiefs, but rather by young politicians who are so-called "effective managers." These new appointees are generally no less loyal to the president, but lack obvious political weight or any particular political ambitions.
This process is being coordinated by the new Deputy Chief of Staff, Sergey Kiriyenko. Remizov believes Kiriyenko was appointed for the specific task of reducing tensions between regional governors and the population and also between liberal segments of society and the authorities.
Overtures to liberals
The Kremlin has launched an unofficial electoral campaign in an attempt to appeal to the liberal segment of society through a series of political pardons. The jail sentences in three high-profile cases were repealed in rapid succession over just one month. The three people pardoned had been found guilty of reposting a video on social media, texting a friend in Georgia about the movement of Russian troops prior to the August 2008 war, and attending a peaceful but unauthorized protest.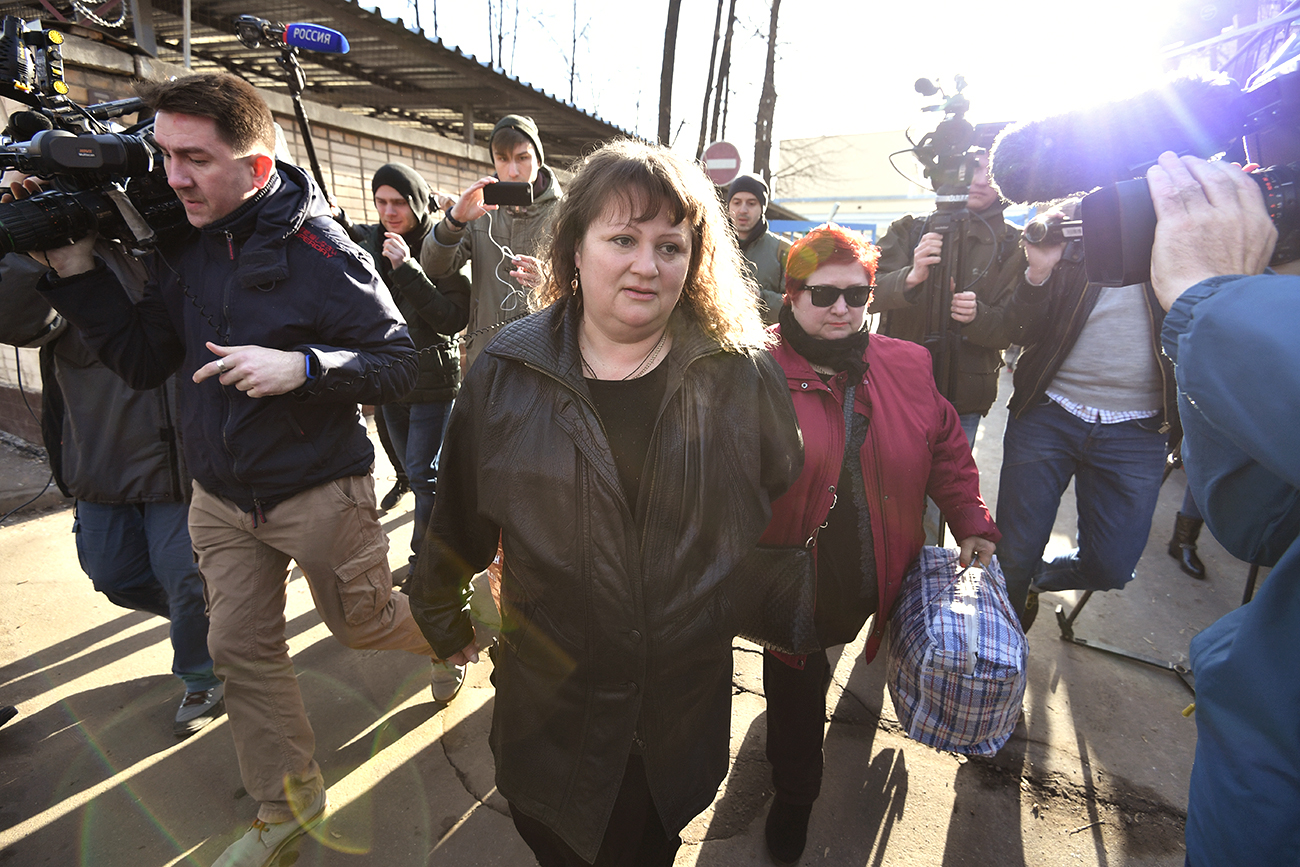 Oksana Sevastidi, who was convicted of treason for for sending text messages to her Georgian acquaintance about military Russian military equipment and subsequently pardoned by Vladimir Putin. / Photo: Maksim Blinov/RIA Novosti
This "thaw," as described by the media, is supposed to ease tensions in major cities where people usually follow such trials closely, Markov says.
The case of opposition politician Alexey Navalny, however, has not been included in this trend. His appeal failed, meaning Navalny cannot run for president due to his suspended sentence. However, this may change. A Kremlin source told RBTH that a final decision has yet to be made. Some in the presidential administration support the idea that Navalny be allowed to run for president, believing that he has no chance of gaining any serious support and his participation would legitimize the electoral process. Others, who oppose his candidacy, believe that Navalny's potential candidacy would have the capacity to discredit presidential power in Russia.
If using any of Russia Beyond's content, partly or in full, always provide an active hyperlink to the original material.