Russia bans money transfers to Ukraine via U.S. cash transfer systems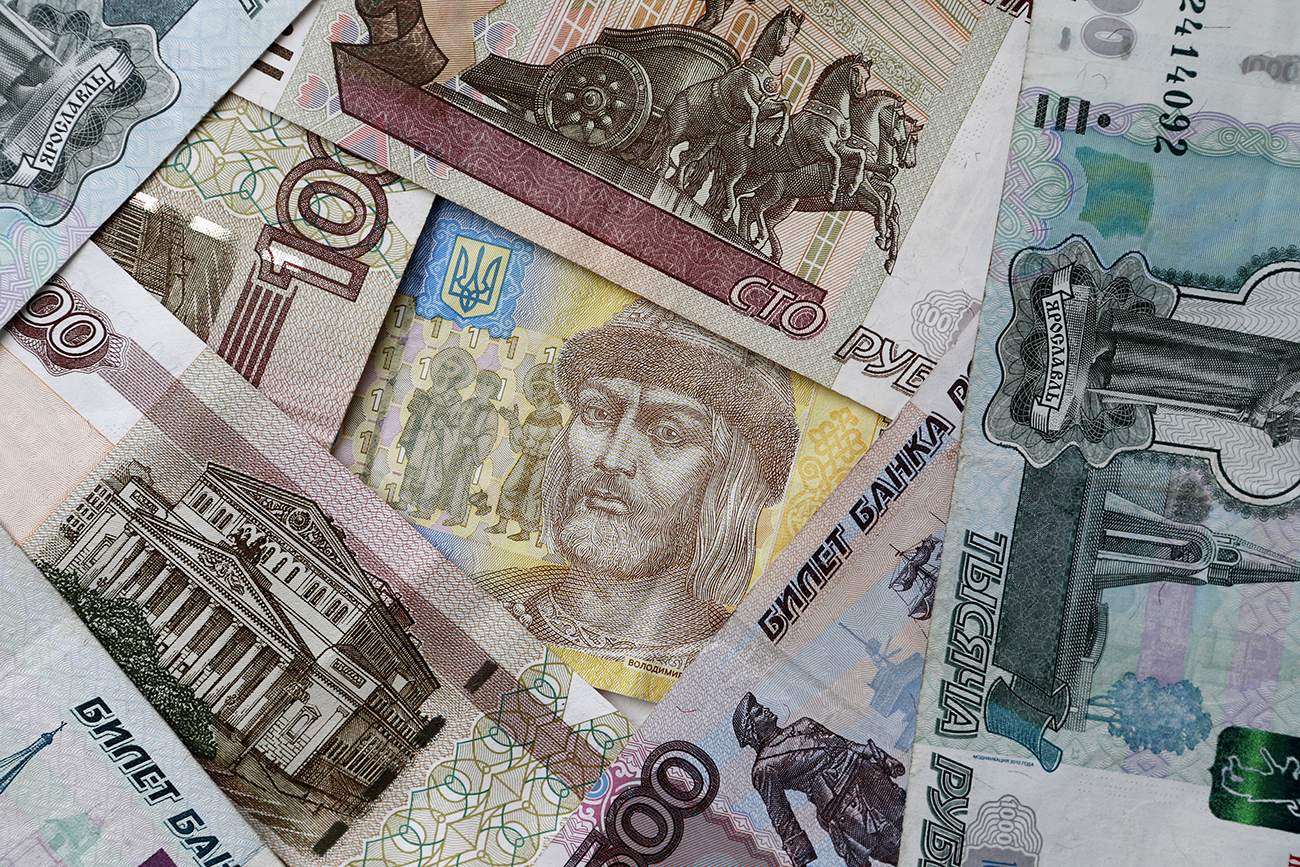 The law is Moscow's response to Kiev's ban on Russian money wiring systems such as Colibri, Golden Crown, and Unistream.
Alexandr Demyanchuk/RIA Novosti
Moscow seeks to punish Ukraine, which last autumn banned Russian money transfer companies from its lucrative market. How will Ukrainian migrant workers in Russia now send money home?
On March 22, Russia's State Duma (the lower house of Parliament) passed a law restricting money transfers from Russia if a country restricts the operation of Russian payment systems on its territory. In that case, money transfers from Russia to that country can only be performed via Russian systems. The new rule applies to financial transfers outside the use of the regular banking system.
The law is Moscow's response to Kiev's ban on Russian money wiring systems such as Colibri, Golden Crown, and Unistream.
Ban against Russian systems
The Ukrainian ban does not apply to other foreign (non-Russian) money transfer systems, which may still operate in the country without any restrictions.
"The decision made last autumn by the National Bank of Ukraine to ban cash transfers from Ukraine not just via popular systems such as Golden Crown, Unistream, or Anelik, but also, totally absurdly, via almost all the Russian e-purse systems, suddenly gave U.S.-based Western Union and MoneyGram a competitive edge," said Petr Pushkarev, chief financial analyst at TeleTrade Group. "The Russian MPs have now eliminated this unjust advantage."
Maxim Kozenko, technical director at the international payment network, Fondy Global, concurs: "This is an appropriate reaction on Russia's part, but it could have come sooner. Russian money wiring systems have lost a sizable portion of their traffic because Ukraine is one of the CIS leaders in cross-border cash transfers from Russia."
Prior to the introduction of Kiev's sanctions, Golden Crown held 27 percent of the Ukrainian wiring market, said Kozenko. The Russian systems have since lost their market share to Western Union and MoneyGram, which previously held 36 percent and 16 percent of the Ukrainian market, respectively.
Billions of dollars are at stake. The Central Bank of Russia said the combined value of private cash transfers from Russia to Ukraine amounted to just over $10 billion in 2016, which was half the amount in 2013 ($20.78 billion). Still, it's too early to say that express cash transfers are now a thing of the past: foreign wiring systems may yet decide to be registered in Russia.
Since wiring systems need time to learn how to function according to the new rules, the banks might benefit.
"Russian banks will be charging 2 percent or more in commission for cross-border transfers," Pushkarev said. "This should partially reimburse them for the losses incurred as the result of losing their Ukrainian operations, and wire transfer recipients will lose money when roubles are exchanged to hryvnyas."
Workers for export
Pushkarev said that another aim of Russia's response was to show Ukrainian migrant workers that their government's decision forcing out local branches of Russian wiring companies only hurts Ukrainian citizens. The lion's share of cross-border private cash transfers between the two countries historically goes from Russia to Ukraine.
According to research, about 5 million Ukrainians work abroad, including 2.5 million in Russia, said Aleksandr Okhrimenko, director of the Ukrainian Analytical Center. Migrant workers are one of Ukraine's most profitable exports, and in 2016 they sent home a total of $7 billion in cash transfers via legal channels alone, compared to just $3 billion in investment received by Ukraine, including the IMF loan and Eurobonds.
Until late 2014, foreign investors were bringing more money into Ukraine each year than migrant workers' remittances to their families.
"Exporting workers is what awaits Ukraine's post-reform economy," Okhrimenko said, adding that were it not for private cash transfers from abroad the Ukrainian currency would have depreciated much more by now.
If using any of Russia Beyond's content, partly or in full, always provide an active hyperlink to the original material.