Experts say St. Petersburg bombs most likely made by Syrian rebels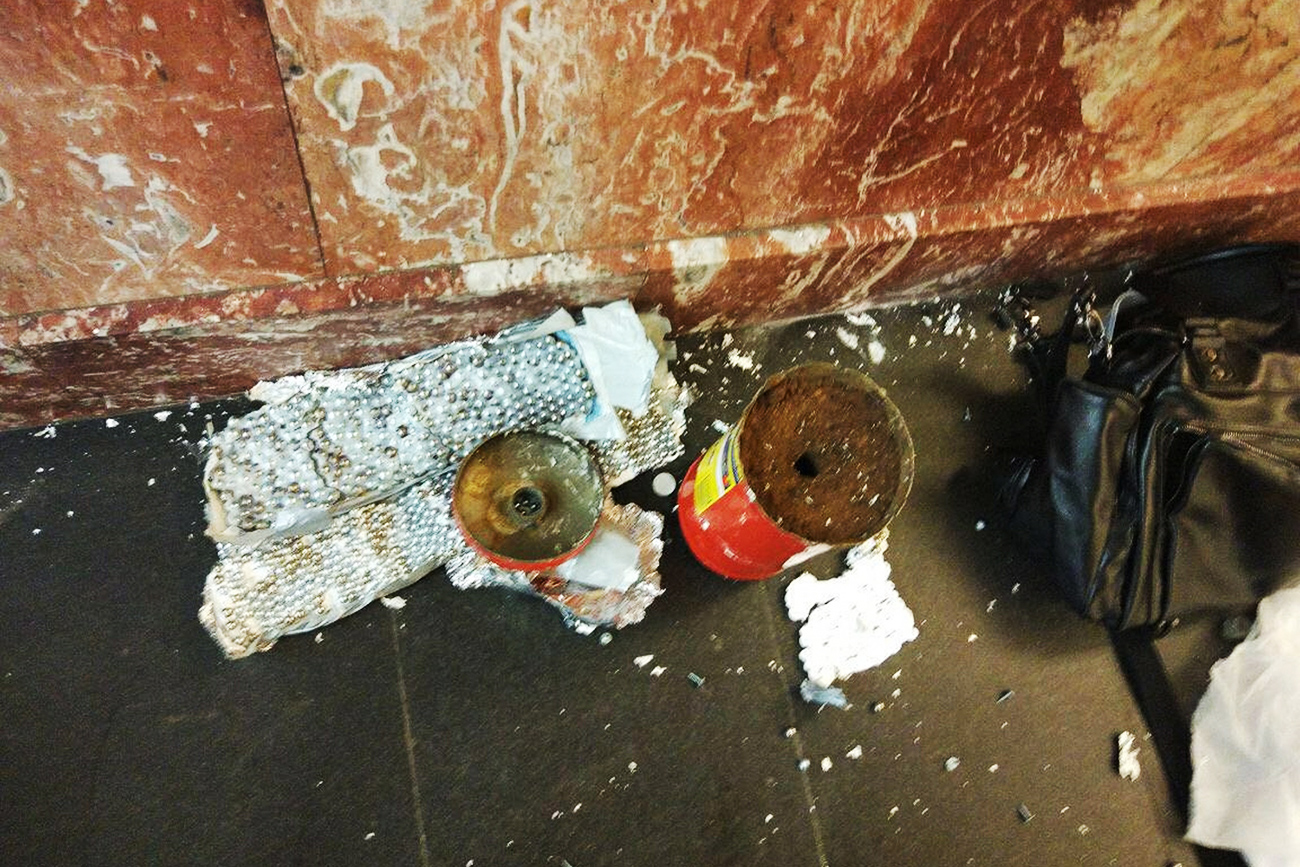 Neutralized bomb at the metro station 'Ploshchad Vosstaniya'.
Russian Archives/Global Look Press
The explosive device found at Ploshchad Vosstaniya metro station was not manufactured by militants from the North Caucasus, experts told RBK. The kind of bomb that was used in the attack is more often used by Syrian rebels, they say.
The improvised explosive device (IED) was not produced by militants from the Caucasus, an interlocutor close to the Federal Security Service told RBK.
Reserve colonel Andrey Payusov and Abdallah al-Hamed – an explosives expert in the Syrian arm – agree with this, after seeing a photo of the unexploded IED. The authenticity of RBK's picture was confirmed by the interlocutor.
Payusov pointed out that it was a simply manufactured improvised explosive device, consisting of the shell of a fire extinguisher and an explosive based on saltpeter (potassium nitrate). An ex-employee of the Main Directorate of the General Staff (former GRU) agrees with this assessment. In a conversation with RBK, he noted that saltpeter mixes well with sulfur.
A detonator was placed in the center of the IED, Payusov says, and the device was loaded with metal ball bearings. They were located along the perimeter of the device and were partially enclosed in the explosive itself. "These bombs are very easy to make, you can literally make them on your lap. But usually, the striking elements are nuts, cut wire, or simply construction dowels and nails, because they are easy to buy. Here we have absolutely identical balls, which aren't that easy to buy. Perhaps, similar bearings were at the disposal of the terrorists."
Payusov also stressed that the militants of the Caucasus underground almost never make bombs using ball bearings.
"This is a simple, even primitive IED," said Oleg Krinitsyn, an FSB officer in reserve and head of the private military company RSB-Group. "At the same time, it's a reliable device. There are only a few elements in it, so there is a smaller chance that one of them might not work."
Many extremist groups in Syria, including ISIS, are creating similar explosive devices to the one used in the attack, al-Hamed told RBK. He says the basis of the explosive mixture is a combination of ammonium nitrate and sugar with the addition of TNT and gunpowder – one of the most rudimentary types of explosives used by ISIS. Al-Hamed noted that the same IEDs were found in large numbers in the territories formerly controlled by the terrorists and the Al-Nusra Front.
The explosion on the St. Petersburg metro occurred on April 3 between the stations of Technological Institute and Sennaya Ploshchad. According to the National Anti-Terrorism Committee, 14 people were killed and 49 injured. The second explosive device was discovered at Ploshchad Vosstaniya metro station before being neutralized by sappers.
If using any of Russia Beyond text content, partly or in full, always provide an active hyperlink to the original material