Exonerated terror suspect is a former soldier who converted to Islam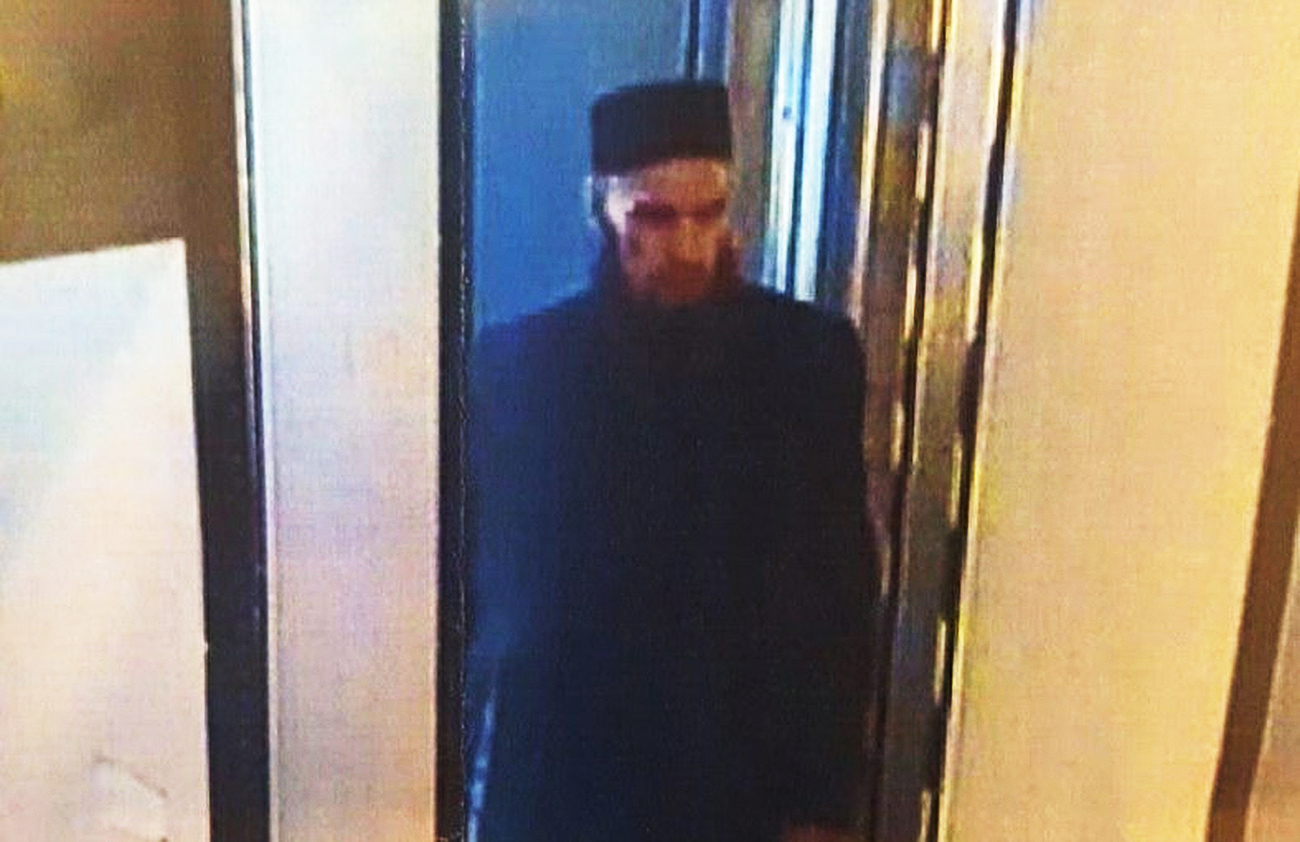 The man in the photograph shown by REN TV was Andrei Nikitin, a retired captain in an airborne regiment.
Russian Archives/Global Look Press
Several hours after the explosion in the St. Petersburg metro on April 3, Russian and international media were showing the photograph of an alleged terrorist, a man with a beard and a black skullcap. He wasn't involved in the attack, however, which soon became clear when he gave himself up to police for questioning. Two days later, Andrei Nikitin's problems are not going away, for example, he has trouble boarding planes and was fired from his job.
Photographs shown by REN TV of the previously alleged terrorist in black clothing with a black beard and skullcap made front pages in Russian and global media several hours after the bombing in the St. Petersburg metro on April 3.
REN TV reported that a man entered the metro at the Petrogradskaya Station 20 minutes before the explosion, left the briefcase in the train and exited the metro.
Evening that same day, the man in the photograph appeared at a police precinct and said he was innocent. His identity was revealed to be Andrei Nikitin, a retired captain in an airborne regiment who recently converted to Islam and took the name of Ilias. Nikitin had graduated from the Ryazan Military Academy, served in Chechnya and until recently worked as a trucker.
Nikitin said he freely went to the nearest police precinct to testify as soon as he saw his photo in the media because he said that he had nothing to hide and was innocent. The first to report this was blogger Ilya Varlamov, who posted Nikitin's photograph on Vkontakte, the Russian social network.
Can't get home
After law-enforcement agencies released Nikitin, he tried to get on an evening UTair flight from Pulkovo Airport to Orenburg, via Moscow's Vnukovo Airport. His problems began at Vnukovo, however, where Nikitin was waiting for his connection to Orenburg. Astonished passengers noticed the resemblance between Nikitin and the man in the photograph that was published by media, and they then beseiged airline representatives with their worries and fears.
Before take off, FSB agents boarded the plane and took Nikitin away for interrogation, reportedLife.
The airline was not able to control the situation at the airport and neither could security, but with the help of law-enforcement agents, Nikitin was reimbursed for his missed flight.
In an interview with IslamNews Nikitin said the passengers' reaction was unexpected, and he hopes that he can get on another flight.
In an interview with Komsomolskaya Pravda, his close friend Rasul Tavdiyarkov remarked that Nikitin "is bearing everything very calmly and patiently." Nikitin said he was offered to remain in the airport until the next flight, but he decided to sleep at a friend's place near Vnukovo.
'Let me live my life'
A reporter from Realnoe Vremyacontacted Nikitin, who said that his final destination is his home in Bashkiria, in the town of Kumertau.
Nikitin said that he is divorced, was born in a Russian-Tatar family and had still not spoken with his parents. He is a truck driver, usually handling volatile and dangerous cargo, primarily diesel fuel, and has been working for state companies for four years.
It's not clear if Nikitin has yet reached Orenburg, but on April 5, Nikitin toldIslamNews that he had been fired by his employer in Nizhnevartovsk, following such a request from the regional investigative committee.
"Reporters who earlier called me a terrorist are still looking for me, my friends and relatives, and as a result, I can't even take a flight. Please don't chase me, and let me live my life," Nikitin told IslamNews.
If using any of Russia Beyond's content, partly or in full, always provide an active hyperlink to the original material.