Seventeen-year-old Rita Khairullina had just won a European triathlon cup, and was training for her next competition, when she was diagnosed with acute lymphoblastic leukemia, an aggressive cancer that affects white blood cells.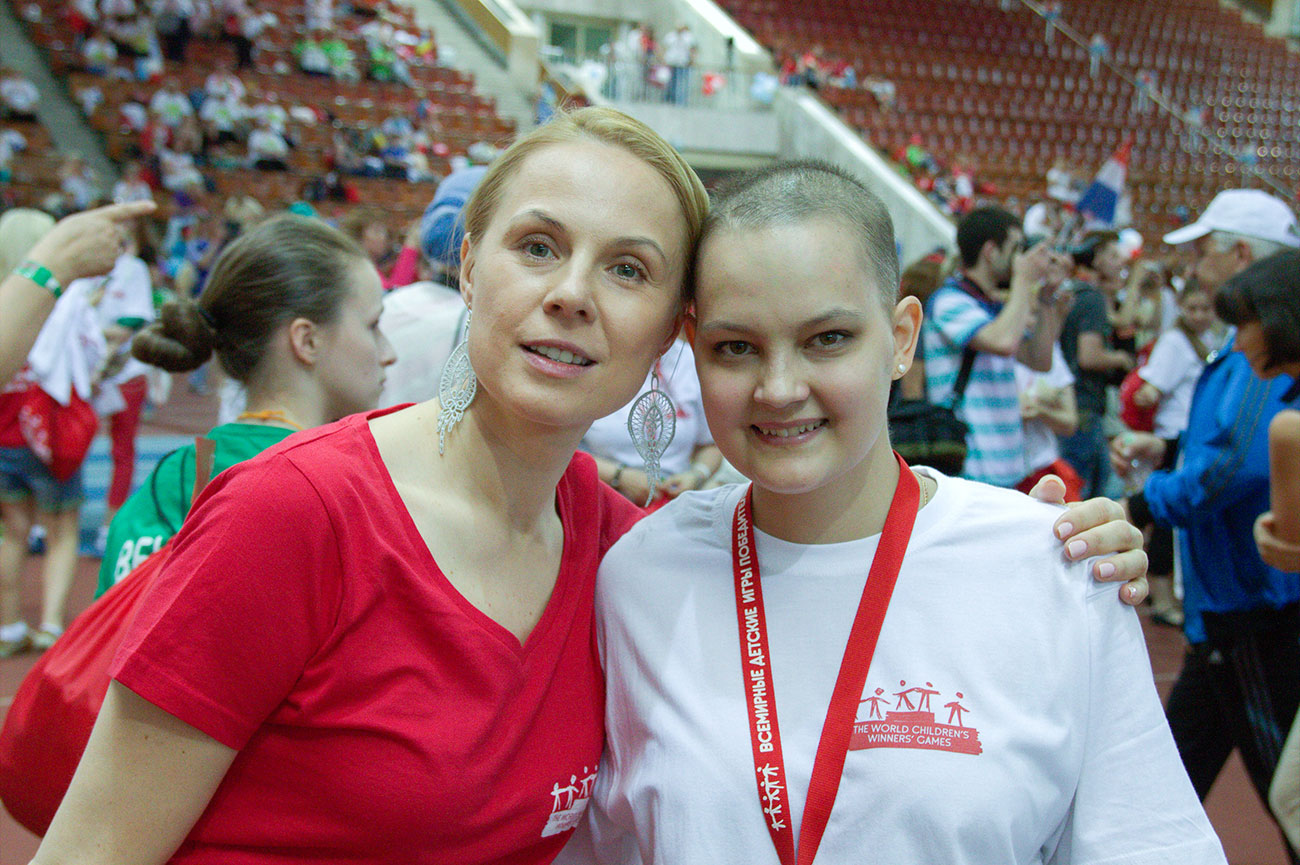 Rita Khairullina (R) during her treatment, pictured with Dina Korzun, co-founder of Gift of Life and Podari Zhizn. Source: Press photo / Gift of Life
"With the disease I lost myself and everything that had interested me before brought only tears," says Khairullina, who comes from a small town in Russia's Chelyabinsk region. The London-based charity, Gift of Life, helped raise money for the medicines needed to save her and Khairullina describes her "huge gratitude to everyone who reminded me how it is to live."
Volunteers
Several charities with London offices do similar work. Rusfond helps kids with rare diseases travel from Russia for life-saving treatments. Trustee Svetlana Kravtsova, who now lives in London, feels one of Rusfond's strengths is its huge number of small donors: "People like to feel they are part of something big," she told RBTH at a volunteers' evening in Kensington. Remembering some of the young patients she has met over the years, Kravtsova was visibly moved. "I saw a lot of mums who lost their children," she says, "and I remember crying. But if I can help these people, why not?"
Event hostess, Ekaterina Chernyaeva, head of London's Russian Voluntary Bureau, said that when she arrived in London eight years ago, speaking "no English…I found courses and brilliant, enthusiastic people … and we decided to cooperate and help each other here in London". Chernyaeva now coordinates around 200 Russian-speaking volunteers in London; among other projects, they help teach and entertain the children visiting London for treatment through Rusfond. "These children often have a lot of free time between operations," she explains; "Sometimes we arrange performances at home because their immune systems are very low."
Irina Shabrina, owner of Vatrushka bakery in Richmond, is providing food for the evening, as she often does. "I already supported Rusfond back when I lived in Moscow," she told RBTH. "I like it because I can speak with the children, know exactly who they are and what has happened to them."
Special needs
The Naked Heart Foundation supports people with special needs and their families. Founded by supermodel Natalia Vodianova, whose sister has cerebral palsy and autism, the foundation has built inclusive playgrounds and parks in 130 towns across Russia. It is also developing a network of free support services for families raising kids with special needs.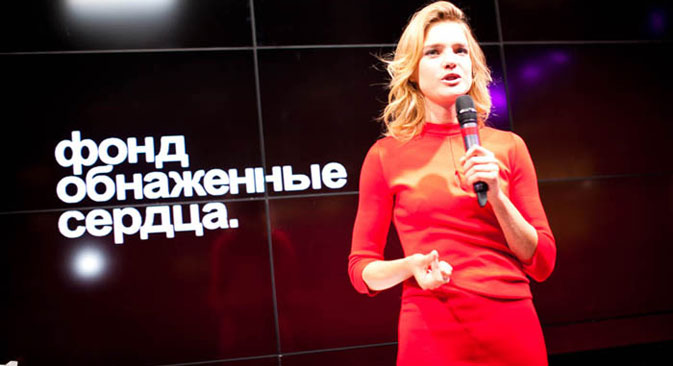 The Naked Heart foundation is founded by Russian supermodel Natalia Vodianova. Source: Press photo
Every year, the foundation organizes a forum called "Every Child Deserves a Family" to share international expertise. Elena Zharova, whose child has autism, took part in the forum and told RBTH it was "a unique opportunity to communicate with specialist, get practical advice and swap experiences with parents from different Russian cities".
Her son already attends one of the Naked Heart Foundation's early intervention centers in Tver, but Zharova was concerned about the next stage of his life: "Like any parent, I had questions", she said. "How can I help my child when he's school age? Where will he study? What awaits him in adulthood?" The forum not only provided her with answers, but also made her feel part of a larger group that was standing up for the rights of children with special needs.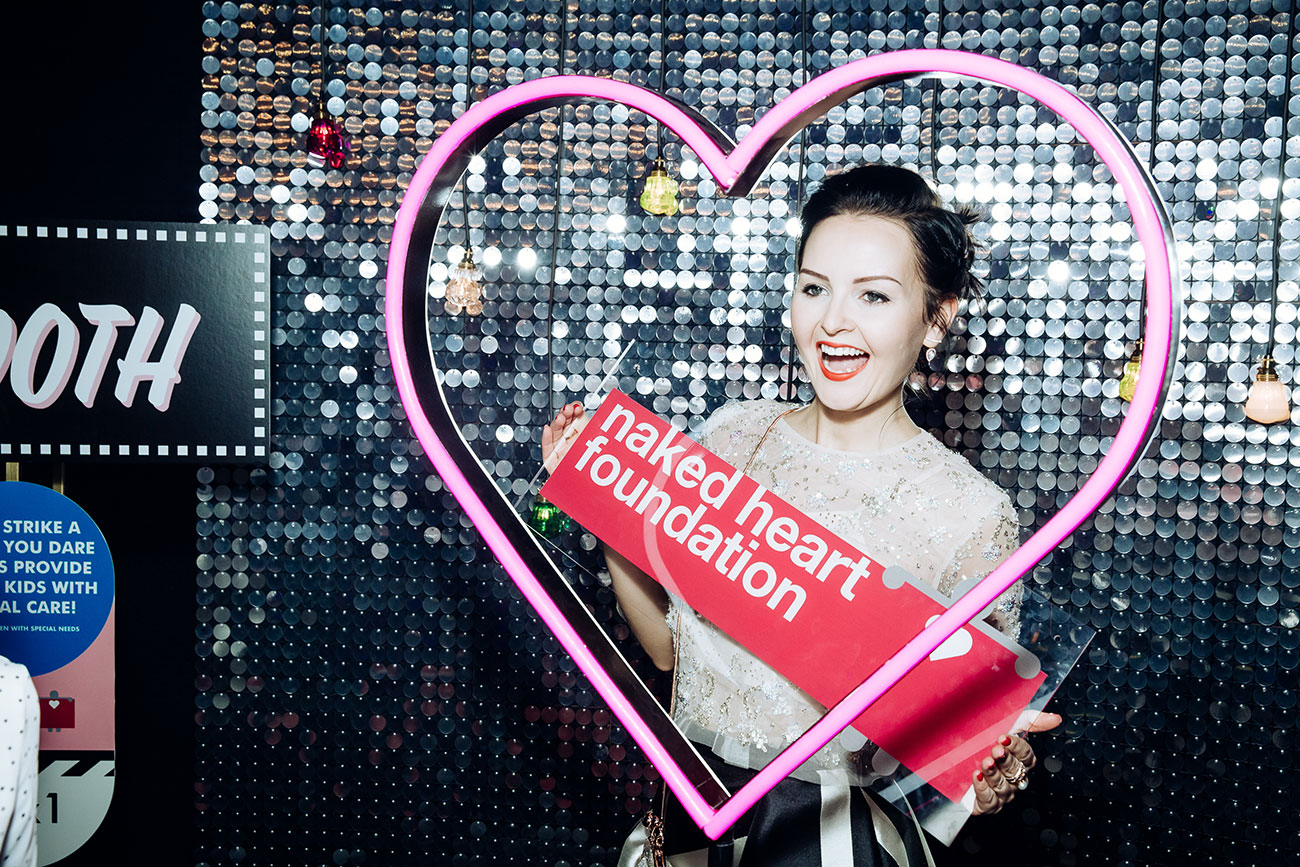 Fabulous Fund Fair 2017 is a charity event, organized by the Naked Heart Foundation for the third time this year. / Serge Outrush for The Naked Heart Foundation
Miracles
Warmed Heart is another London-based charity aiming to help people from post-Soviet counties, especially those with serious illnesses. The people running Warmed Heart are all volunteers, with administrative costs kept "extremely low". They run Warmed Heart "in parallel with our fulltime jobs" founder Mariya Lukavska told RBTH. A graduate of Moscow State University and the London School of Economics, Lukavska currently works for TripAdvisor. "My personal view," she says, "is that once you reach a certain level of stability, it is a human responsibility to help people who are less privileged."
The charity helped raise 38,000 euros for 10-year-old Vanya, who needed three months' specialist rehabilitation after brain cancer treatment. His parents told RBTH: "Thanks to the treatment Vanya tried to walk by himself for the first time after surgery. Warmed Heart is now helping fundraise for second phase of the treatment." This kind of charitable work can change lives, they say: "Our son now believes that miracles do happen".
Gift of Life
In 2011 the Gift of Life foundation was established in London to raise money for its sister charity, Podari Zhizn, helping children with serious illnesses in Russia. Since it was founded in 2006, Podari Zhizn has helped more than 35,000 children. Galina Bolshova is a former patient helped by Podari Zhizn. Now an articulate and beautiful young woman, Bolshova told RBTH the foundation provided not only medicines, but also: "Domestic needs, moral support, and even entertainment." Crucially, they raised money to buy the drug Bolshova needed and brought it to Russia.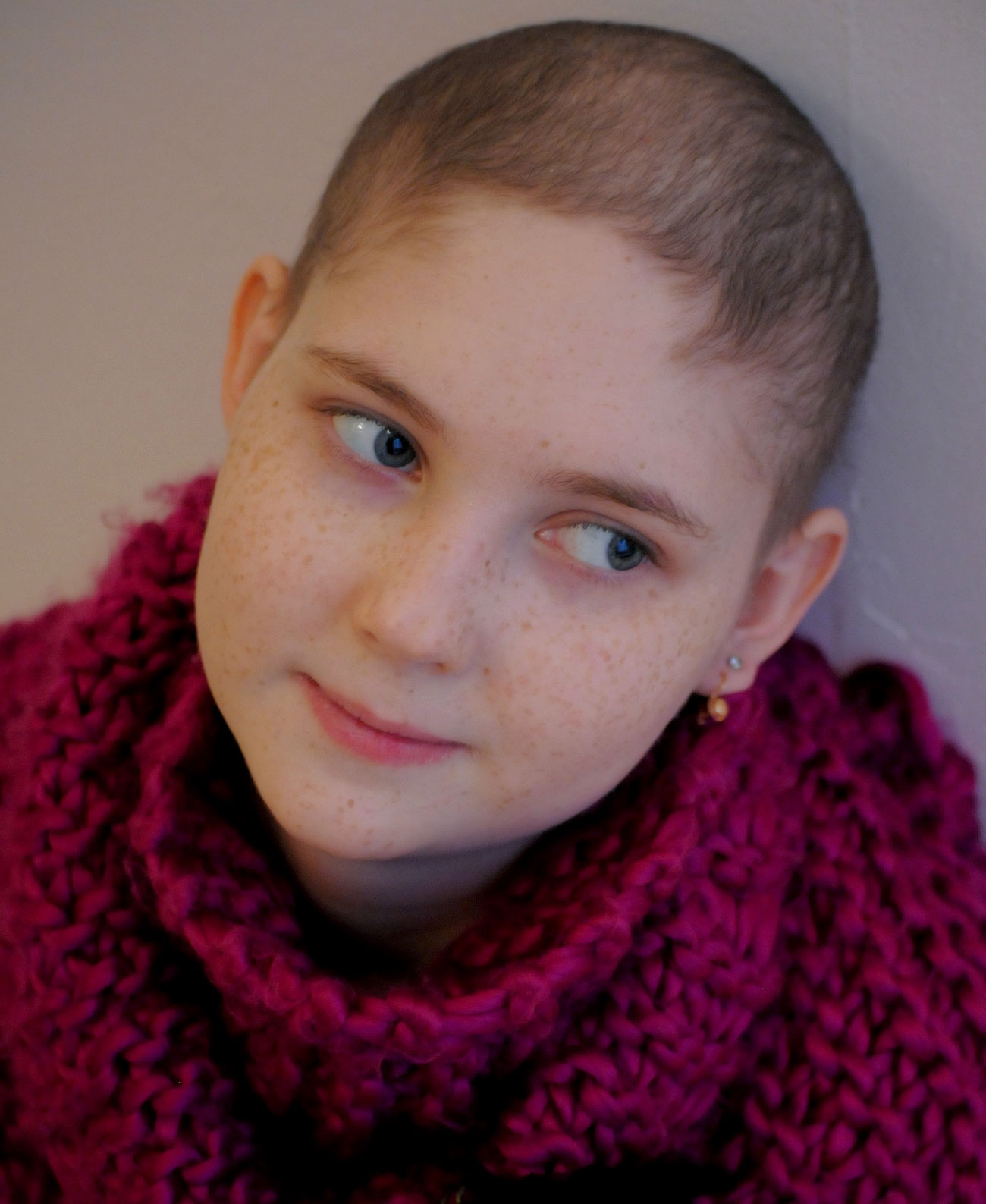 Galina Bolshova in treatment. Source: Press photo
Bolshova is full of praise for the foundation's volunteers, who visit hospitals, bringing "distractions", like needlework or musical instruments. They help children to "play, smile and rejoice," Bolshova says, even if they can "move only within a radius of five meters, being chained to a multitude of drips." She poignantly recalls the help of Lida ("one of my very first and favorite volunteers"), who visited when Bolshova was particularly poorly, bringing a film and Tula gingerbread, persuading her to eat after three days without food.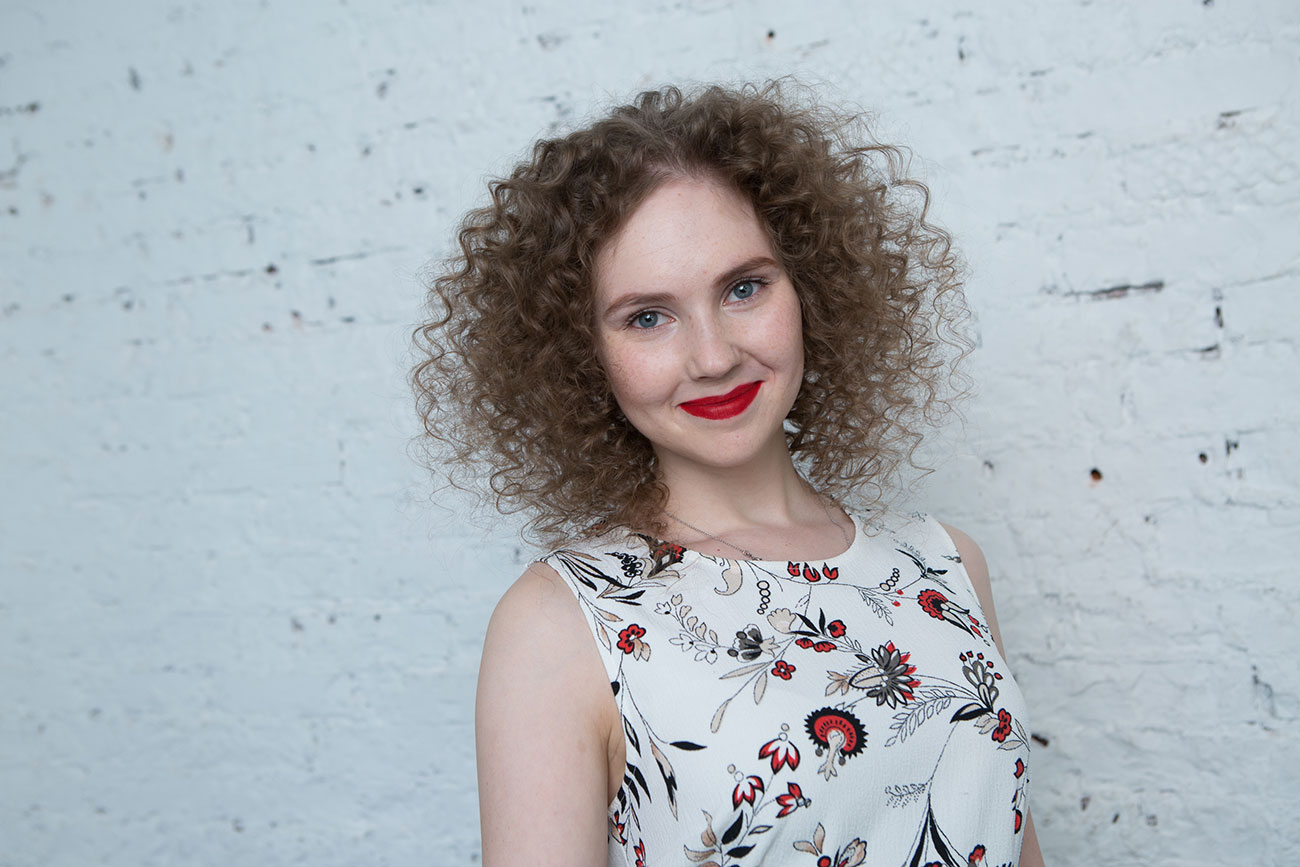 Galina Bolshova now. Source: Press photo
Compassion without borders
Ignaty Dyakov, originally from St. Petersburg, now lives in London and is planning a 24-hour, 60 miles walk from London to Brighton to raise money for Gift of Life. In 2015, he was treated for cancer of the tongue and now wants "to help children diagnosed with cancer". Dyakov knows just how tough the diagnosis can be: "I remember how I couldn't help crying when the doctor confirmed our suspicions; as someone brought up in post-Soviet culture, where men must not cry, I was very uncomfortable and ashamed."
Rita Khairullina is now studying journalism and shares her passion for photography with children being treated for cancer.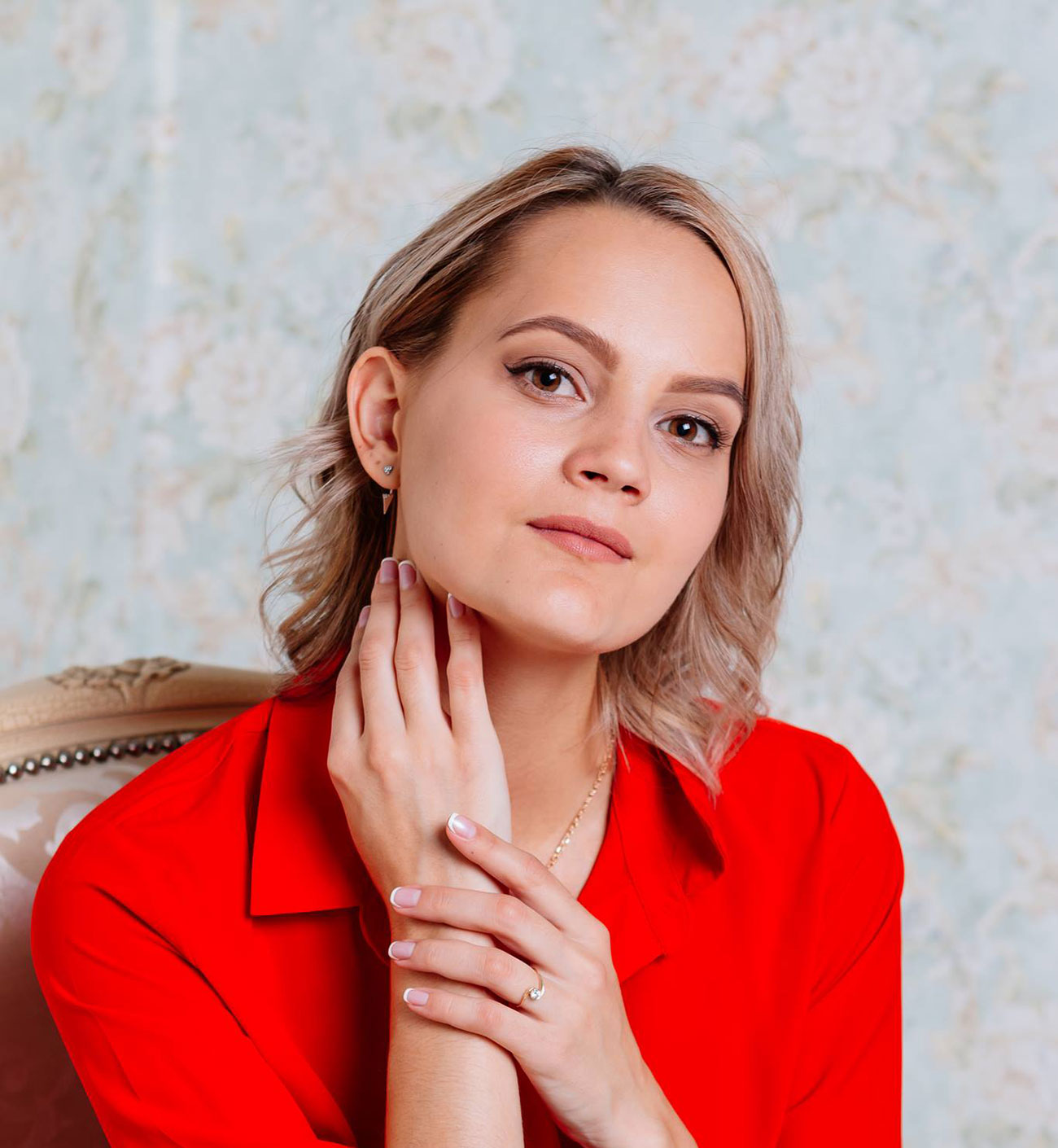 Rita Khairullina now. Source: Press photo
At the Gift of Life's gala in 2015, she met British actor and comedian Stephen Fry, who encouraged her to share her story on stage: "Disease changes people," she said, adding that in hospital she had begun to "reset my priorities" and "treasure everything."
Speaking at the gala, Fry said: "Compassion knows no borders and it is wonderful to see how Gift of Life UK brings together so many people from very different backgrounds, to bring hope to children and their families facing the toughest time in their life."
Russian actress Chulpan Khamatova, who co-founded Podari Zhizn, said: "All of us - whether Russians or native Brits - came together with one purpose in mind - to raise money for medicines, which will help doctors to save the lives of hundreds of children."
If using any of Russia Beyond's content, partly or in full, always provide an active hyperlink to the original material.