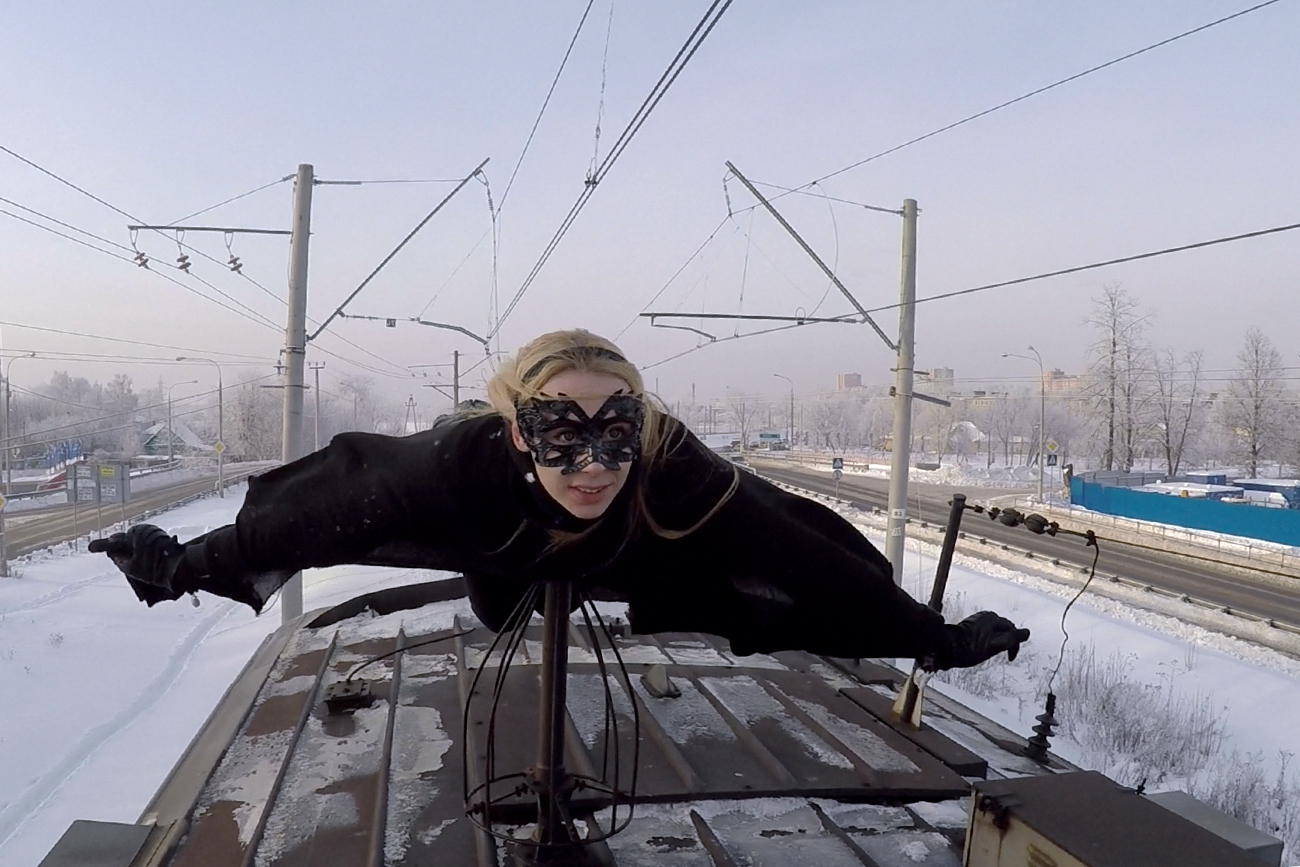 The mystical Zarro Kobzarro. / Personal archive
Have you ever encountered the crazy people who ride on the roofs of subway cars and long-distance trains, and post James Bond-style videos full of death-defying stunts and special effects? This dangerous "train surfing" isn't done by professional stuntmen, but mysterious characters wearing masks - and not surprisingly, their life expectancy is not the highest.
The unflappable "Zarro Kobzarro" for short - one of the aforementioned anonymous characters - calmly explains that she needs a mask to ensure her personal safety while engaged in unlawful activity. She's had her fair share of clashes with the authorities.
Behind the mask
Many train surfers conceal their faces. Zarro is a young woman (she lets slip that she's under 30) whose attractive appearance, however, is not totally obscured by the mask. Being faceless protects her from public criticism. Moreover, it seems to me that the mask is part of a cartoon alter ego, a creative outlet.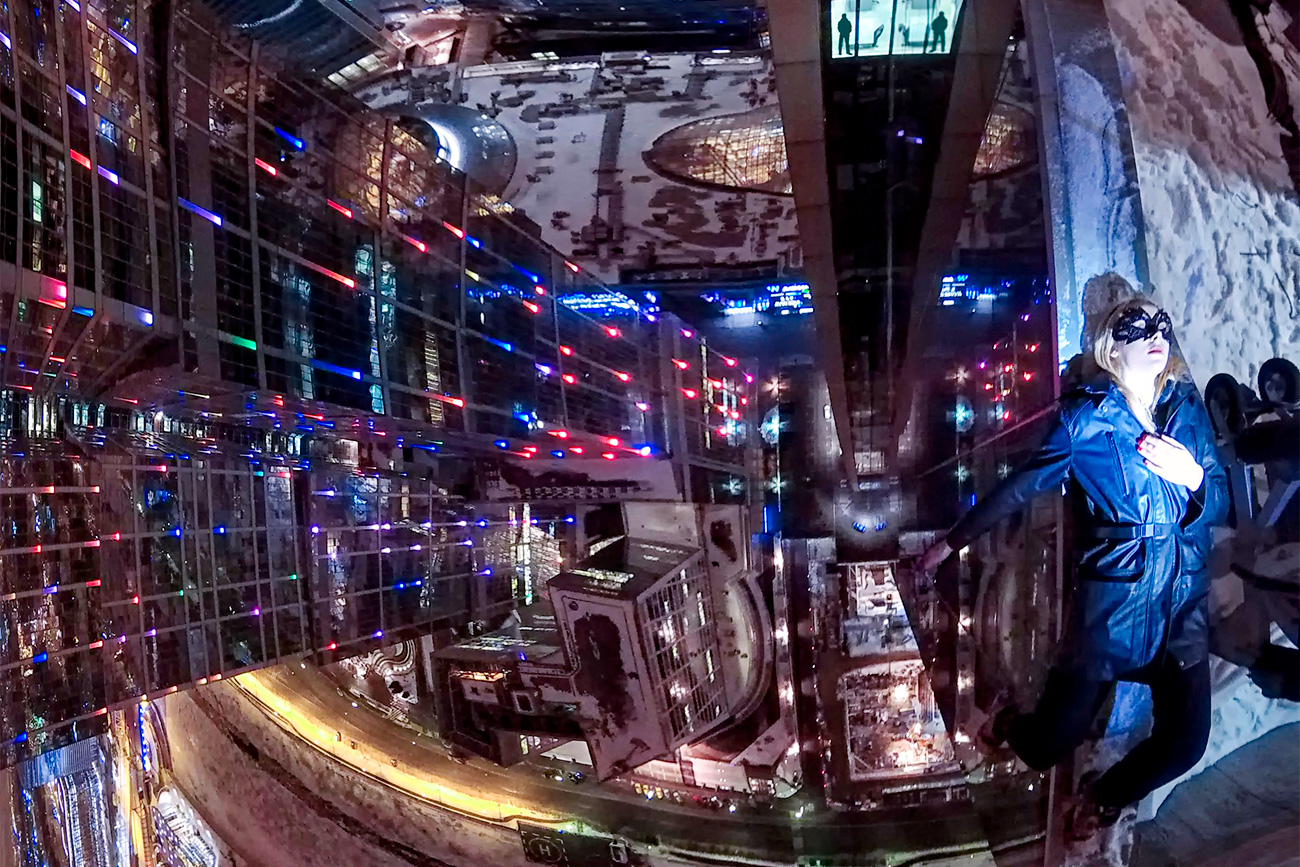 All train surfers are serious about their occupation. / Personal archive
Zarro was 15 when she first rode on top of a train, and a year later she discovered the existence of an entire train surfing movement, with its own culture and rules. She decided to climb on board - or rather on top.
For a long time she not only wore a mask, but led a genuine double life, hiding her hobby from friends and family. On the surface, it seems like a typical story of a teenage rebel misunderstood by their parents and the world, seeking inspiration in people who set their own rules. True, not every teenager dead set on breaking the constraints of society scrambles across roofs and up towers, or runs through restricted areas, building sites, and subway tunnels.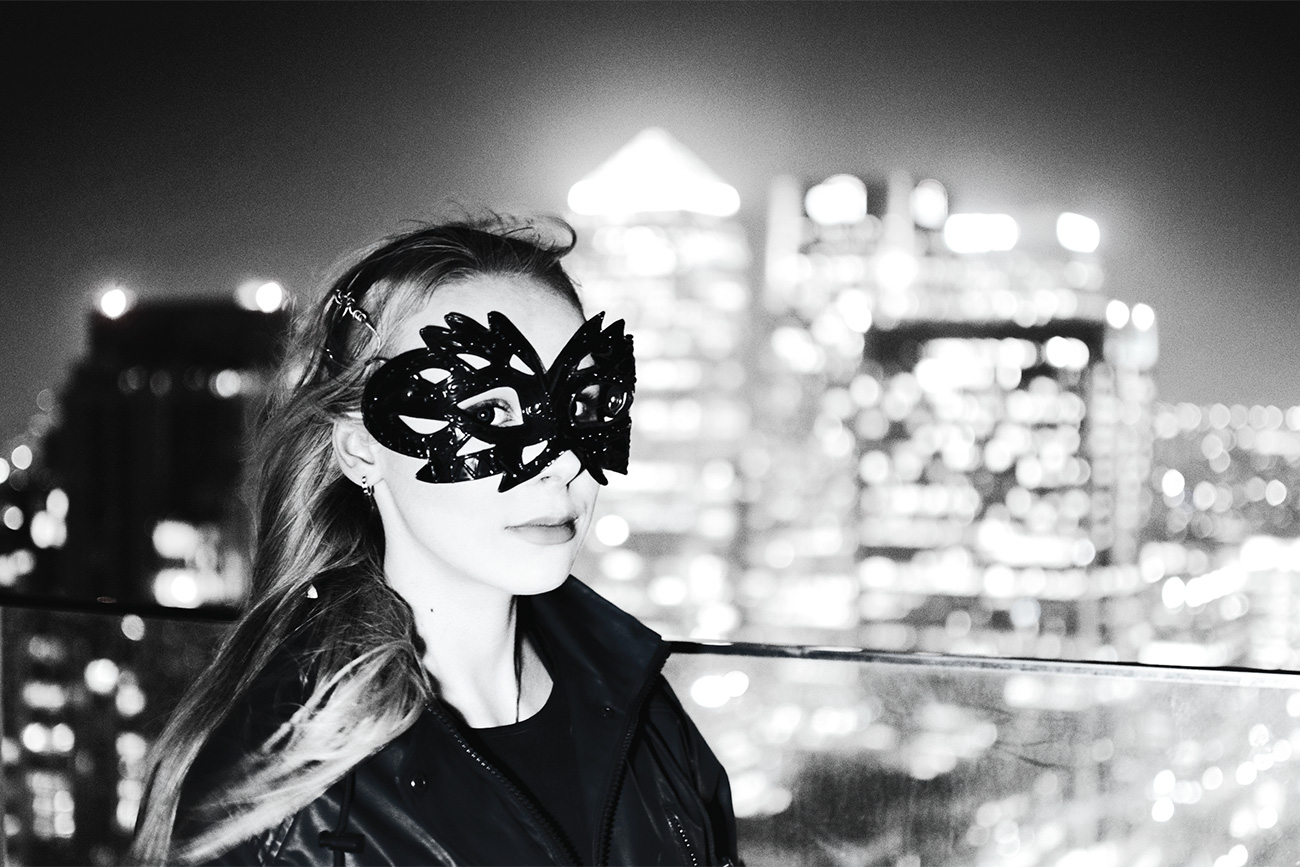 For Zarro, being faceless protects her from public criticism. / Personal archive
Crime and (not much) punishment
"I've been caught several times by the police," Zarro says calmly. "It's interesting." "Interesting" is not the word I would use to describe such run-ins with the law. She goes on to say that her visits to the police station often end in heart-to-heart chats. I ask her to elaborate, and she does: "The police are the same as us. It's the natural order: I break the law, they do their job."
Perhaps her sanguine attitude is because so far she's faced nothing more than a small fine. If the law is toughened for repeated offenders (currently under discussion), the situation could radically change.
However, Zarro surprises me yet again, saying she welcomes the prospect of harsher punishments. "In a sense, it's a very good idea: Fewer people would put themselves at risk. Children would stop surfing and find a different hobby to fill their time. But for those who are hooked, the new law would be a new 'level of complexity': An environment demanding more caution, faster response times, and better decision-making."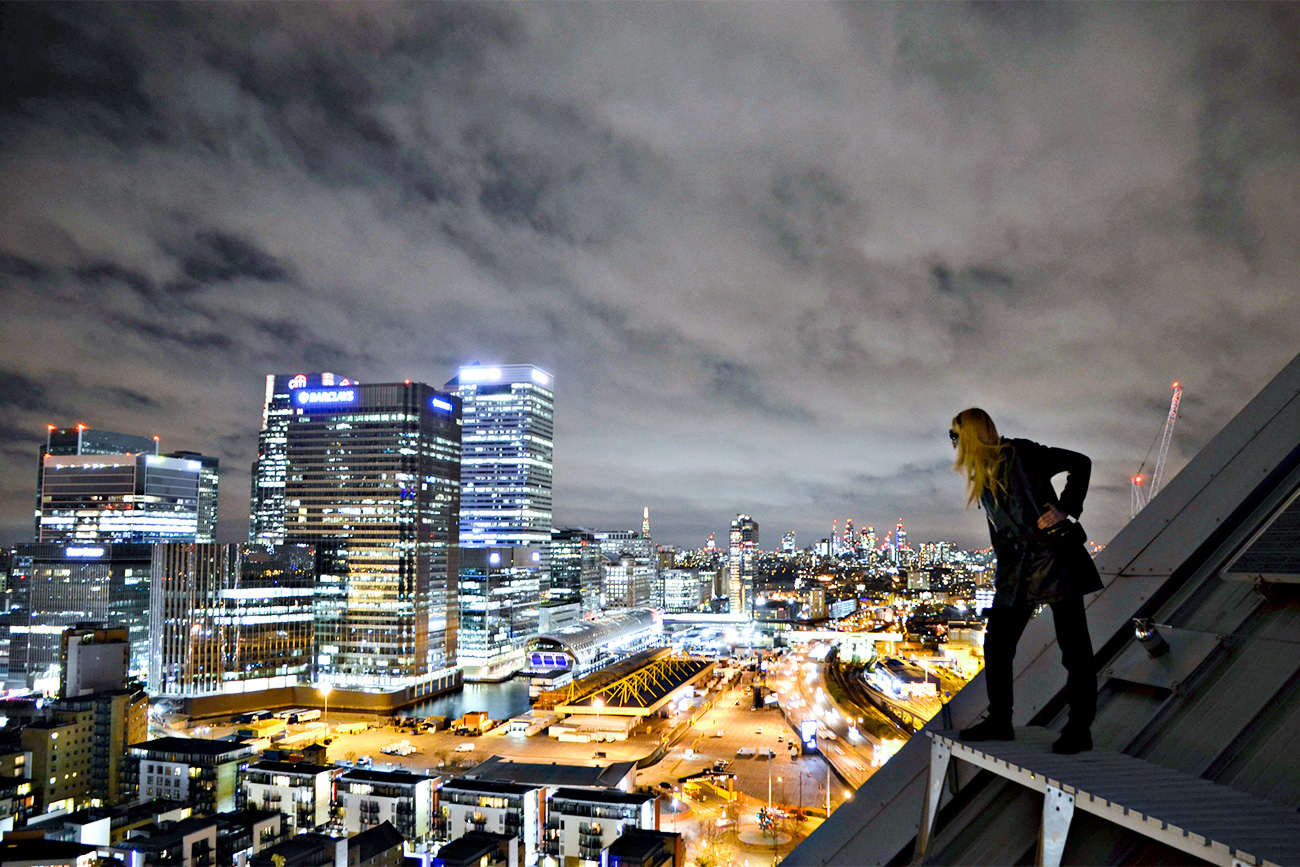 Zarro says there are hooligans who do it on purpose. / Personal archive
And what if she were threatened by arrest? Of course, says Zarro, she would try to avoid being caught, adding philosophically that if punishment is inevitable, it should be accepted. "A 15-day jail term is the maximum punishment under the new law, which in my case might go unnoticed, since I live separately from my parents. It would give me something to think about and a chance to appreciate my freedom," she says - with or without irony, I'm not sure.
Adults only
Today, it's not so easy to find online information about train surfing. Before, says Zarro, the Internet was teeming with sites about how to do it and what safety precautions to take. But in line with the new policy of restricted access, such online resources were blocked. Paradoxically, this only led to a surge of interest in the "sport."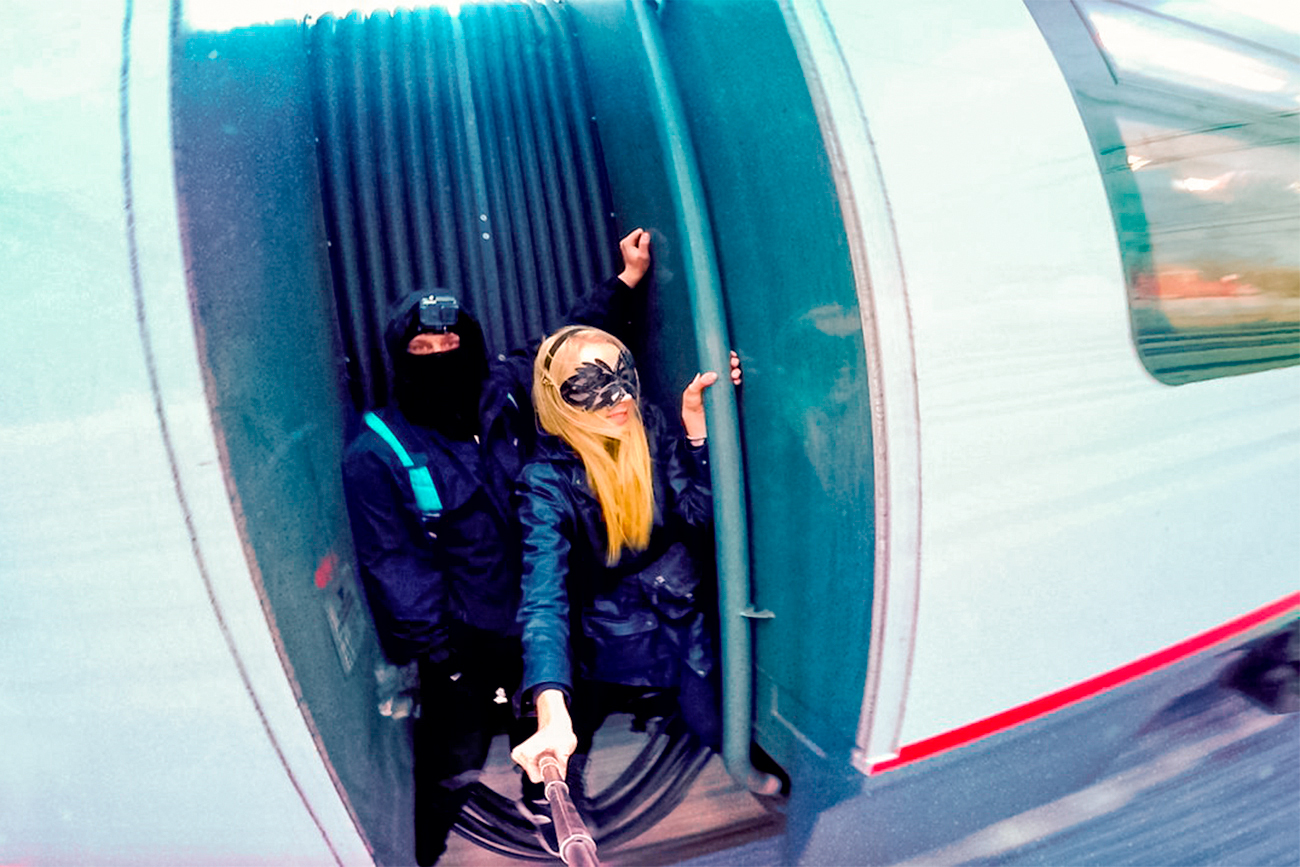 The mask of Zarro: Surfing the subway incognito. / Personal archive
Zarro is sure that train surfing is being popularized not only by what enthusiasts themselves publish online, but by TV and national media (who have a fondness for hyperbole).
At the same time, she insists that there is nothing promotional about the videos she shoots and publishes. Anyone could watch James Bond or Batman and get similar daredevil ideas. Even if all information about train surfing is blocked, people will still put their desires into action, Zarro asserts. All her videos contain a disclaimer asking viewers not to imitate what they see, but that will not stop someone determined to ride on top of a train.
That attitude, of course, applies only to adults. Children are another matter. Here, education and parental attention are key. Zarro's younger brothers and sisters know what their sister does and have seen her videos. But she is sure that they will never follow in her footsteps. Adults, however, she believes, are free to make up their own mind, and on this point I completely concur.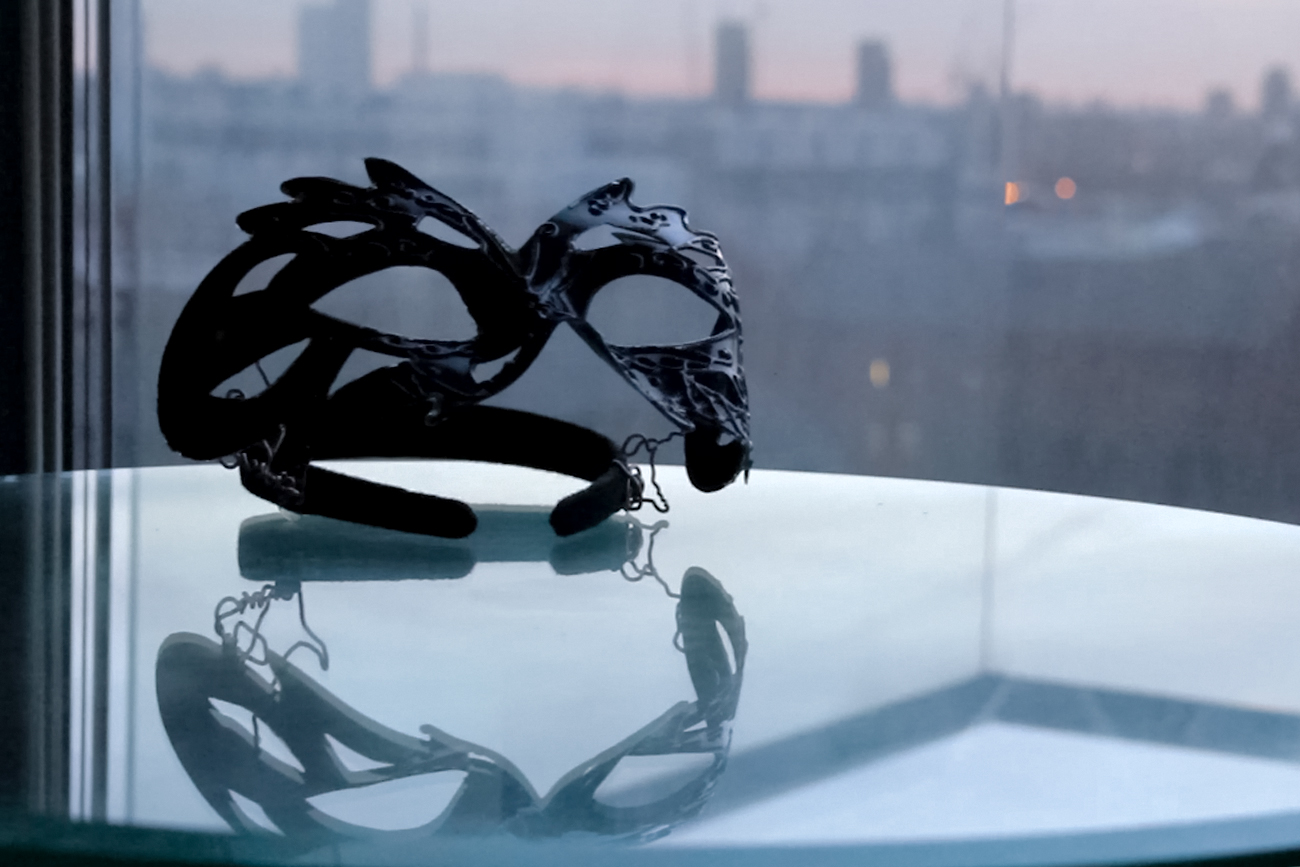 Zarro Kobzarro uses a fake account, hiding her real identity behind the pseudonym and her face behind a black mask. / Personal archive
For die-hards, train surfing is either an informal sport or an activity at the intersection of art and philosophy. According to my interviewee, they merge with train surfing's rules and safety precautions.
Shopping to the police
Train surfers are usually keen to state their love of freedom and nonconformism - the norm for any youth subculture. But Zarro's reply wrong-foots me: "The pursuit of freedom is not a struggle against the system, but a search for opportunities to realize oneself inside the system." Moreover, Zarro is adamant that all actions require self-control and an awareness of the possible consequences, since train surfing depends heavily on technique and is very unforgiving of mistakes.
A high-speed fall often leads to death. Most tragedies, however, are not the result of falls, but disregard for the high-voltage power cables overhead. On the roofs of subway cars there is a pantograph which, if approached or touched, produces an electric arc. And it doesn't always happen by accident: Zarro says there are hooligans who do it on purpose. "It's the wheel of fortune. If it's their lucky day, they feel proud and immortal. If not, they get burned alive." Her words may seem melodramatic - until you realize that she is talking about human life.
Train surfers themselves do not simply condemn such behavior: They even shop such people to the police. But that does little to enhance the reputation of the movement as a whole. Society associates all such hooliganism with train surfing, generating nothing but negativity. Zarro says that she herself does not do any stunts beyond her capability or that would pose an unnecessary risk to life and limb.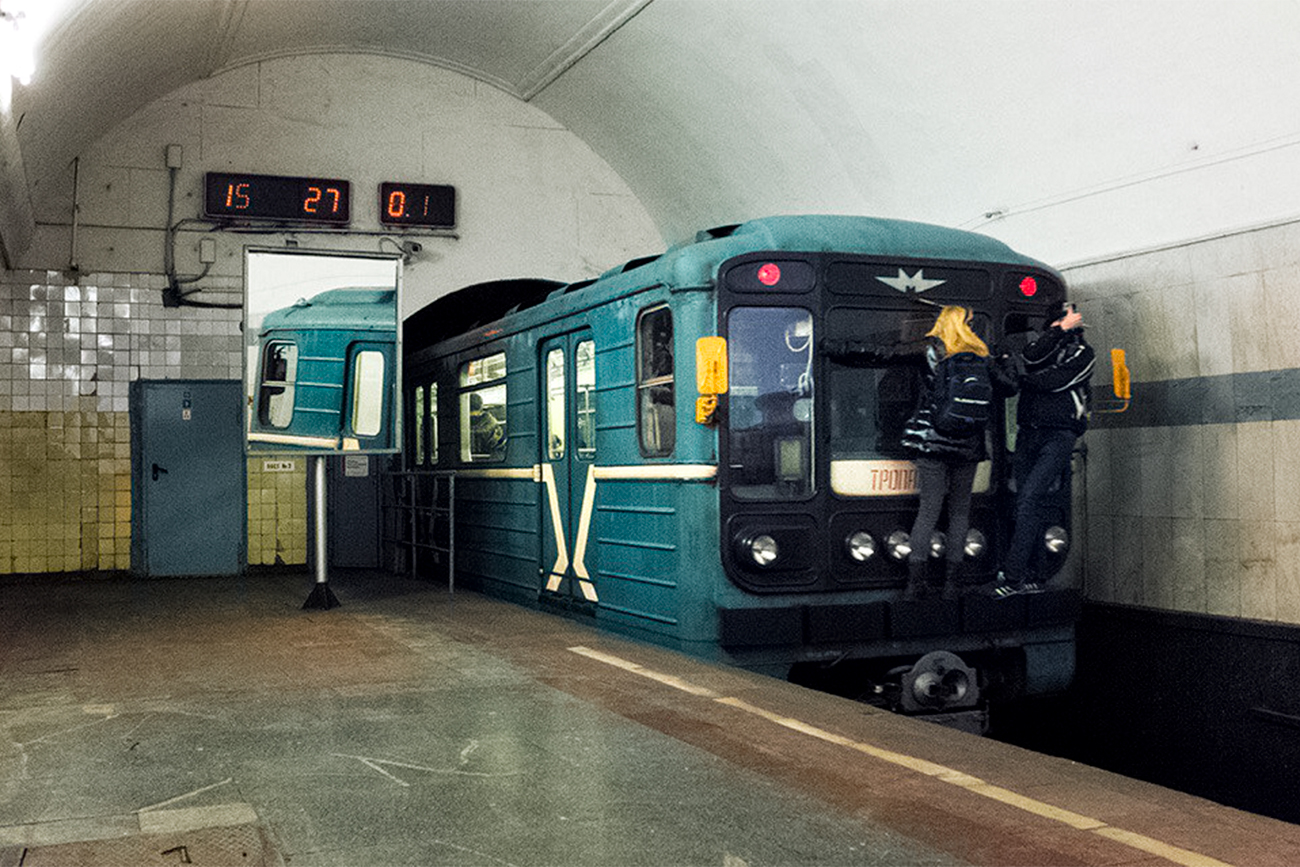 A 'train surfer' removes the veil of secrecy on an illegal activity. / Personal archive
Train surfers generally take safety seriously. They use special equipment for each type of transport they surf. Conventional electric trains, the design of which provides plenty of ledges and handrails, do not require any equipment at all. For long trips from city to city, many prefer to use a safety line attached to the train, ensuring a stress-free journey. For the high-speed Sapsan, which has a smooth, streamline shape, special kit is needed. There is even a bolt-like device available that makes it possible to attach oneself to the body of the train. The subway is a different kettle of fish: It's a "game of increased complexity" played out in a confined space, with surveillance cameras, on-duty policemen, and heftier fines.
All train surfers are serious about their occupation. Zarro, for instance, displays quite a deep theoretical knowledge of the technical nuances of mobile structures, the spark gap of the overhead contact, the voltage and type of current on different railway lines: AC or DC.
If using any of Russia Beyond's content, partly or in full, always provide an active hyperlink to the original material.