Why dashboard cameras are so widespread in Russia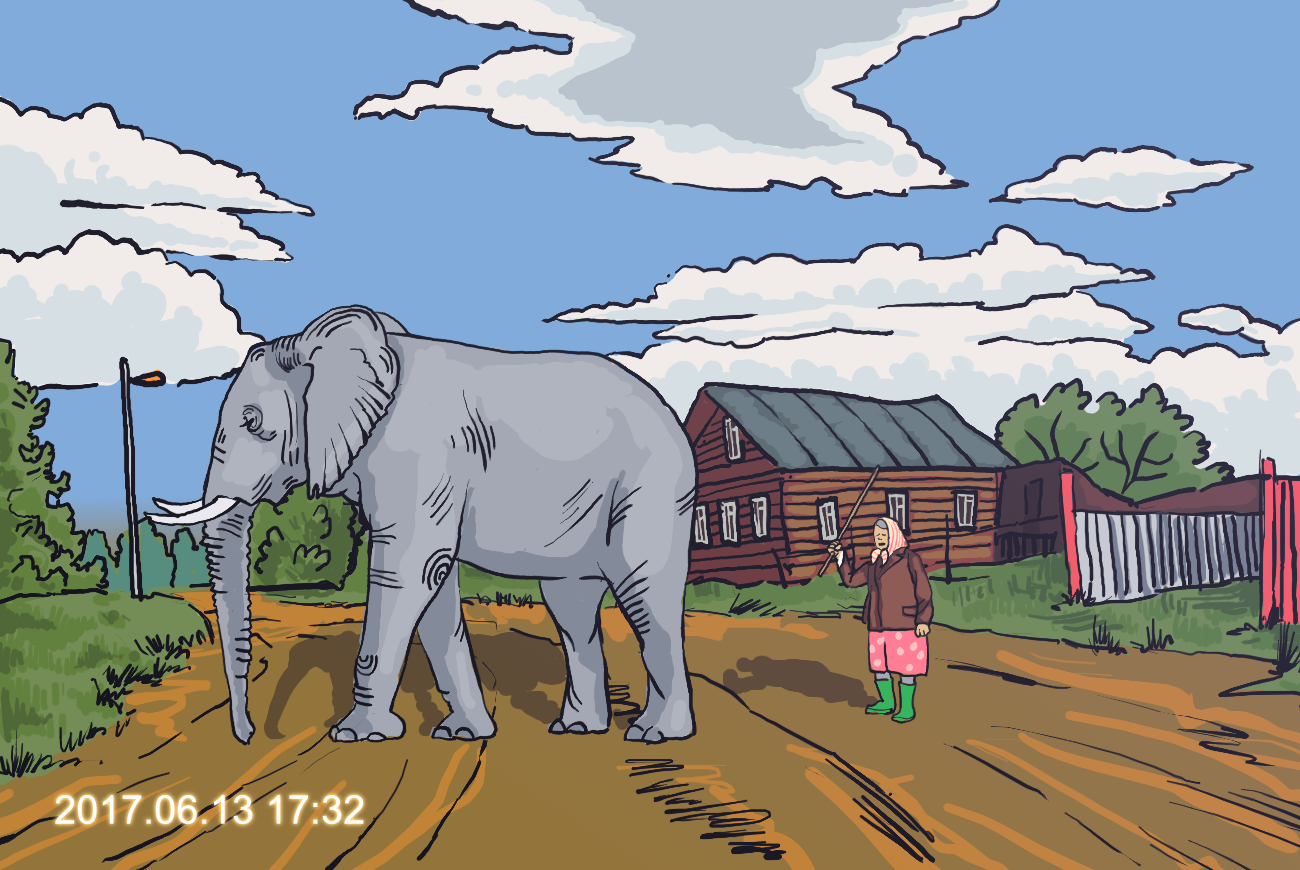 "Russians' love for dashcams attracted attention from around the globe."
Grigory Avoyan
Terrible car crashes, enraged motorists hitting each other with baseball bats, wild animals appearing out of nowhere…Russian dashcam footage, uploaded onto the Internet - has it all.
The meteorite that blazed through the sky over the Russian city of Chelyabinsk (1,493 km east of Moscow) on Feb. 15, 2013 immediately received huge media coverage. Dozens of Russian drivers captured the fiery space debris on their dashboard cameras and posted the footage online.
Despite being shot from different angles, all of these amateur videos look alike. They show the meteorite falling gracefully towards Earth, with amazed filmers either too shocked to say anything, or swearing likes sailors in the background.
Russians' love for dashcams attracted attention from around the globe back then. Foreigners were surprised with how many people seemed to have DVRs installed on their cars' dashboards, and wondered if Russian motorists are legally obliged to do so.
They are not. However, dash cams are popular among Russians.
Witnessing all kinds of stuff
Type in "Russian dashcams" or "Russian drivers" into Youtube and some wild and strange videos will pop up. For instance, an old man hitting (3:20) a bus with his briefcase after an argument with the driver, or a criminal escaping (2:37) through the door of a police car when it stops. Another epic video shows a high-speed police chase. Search again, and you'll no doubt find the endless car crashes, explosions, and even wild animals suddenly appearing on the road.
Source: Олег Фалалеев/YouTube
Users watching these compilations are often pretty shocked. "In Russia the majority of drivers drive as if they're immortal," "Russian dashcam videos are better than Hollywood," – these are quite typical comments under Russian car DVR videos on the Internet. People tend to compare the world of Russian roads with videogames, especially concerning recorded fights between drivers. "Russia is like real life Grand Theft Auto!" Jon Stewart, the ex-host of American The Daily Show shouted while commenting on a video of two men confronting each other with a baseball bat and a hatchet.
Source: m5852300/YouTube
Nevertheless, it does not mean that Russian roads are all about violence and outrage. There are other compilations embracing positive moments captured by cameras: Motorists helping old ladies to cross the road, cars stopping in front of cats and dogs, drivers helping each other in tough situations. "I am sure there are more careful and law-abiding drivers than crazy ones out there," Andrey, 50, who owns a car and has a dash cam himself, told RBTH.
Source: Simplyguys/YouTube
Cams vs. scams
The main reason for using dashboard cameras in Russia is to avoid any misinterpretation of events. If a dashcam is installed, everything that happens in front of the car is on the record, so it's impossible to deceive the police. Hard evidence is essential as some crooks try to scam drivers out of their money. For instance, pedestrians can throw themselves onto car hoods in order to fake dangerous driving, and win an insurance case. Some drivers also slam on the breaks, causing the car behind them to crash into their boot in a bid to win insurance money. To prove it was no accident, dash cam footage is essential - especially if there are no witnesses.
Source: DashCamPro/YouTube
"You can get into your car without your pants on, but never get into a car without a dash cam," Alexei Dozorov - a motorists' rights activist - told Radio Liberty in 2012, recalling numerous situations when his dashboard camera had saved him serious money.
This article is part of the "Why Russia…?" series in which RBTH answers popular questions about Russia.
If using any of Russia Beyond's content, partly or in full, always provide an active hyperlink to the original material.