From Kamchatka to Kaliningrad: Living in a country with 11 time zones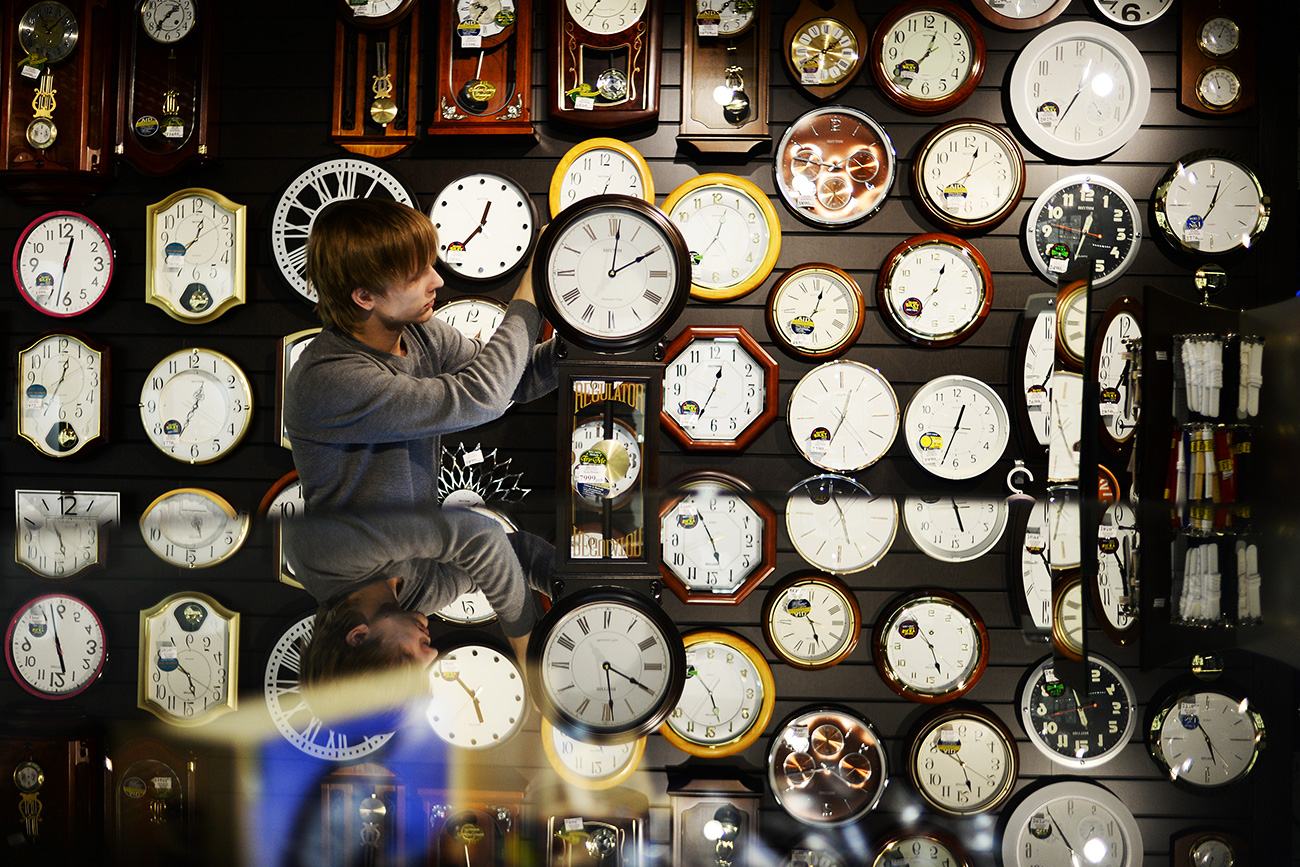 ".In Petropavlovsk-Kamchatsky the sun rises two hours earlier than in Tokyo."
Konstantin Chalabov/RIA Novosti
Russia spans 17 million square kilometers, so keeping track of time when traveling across the country can be tricky. However, there are some benefits, especially if you live near time zone borders. RBTH explores a few of them (plus one pitfall).
1. See the sun rise earlier than the 'Land of the Rising Sun'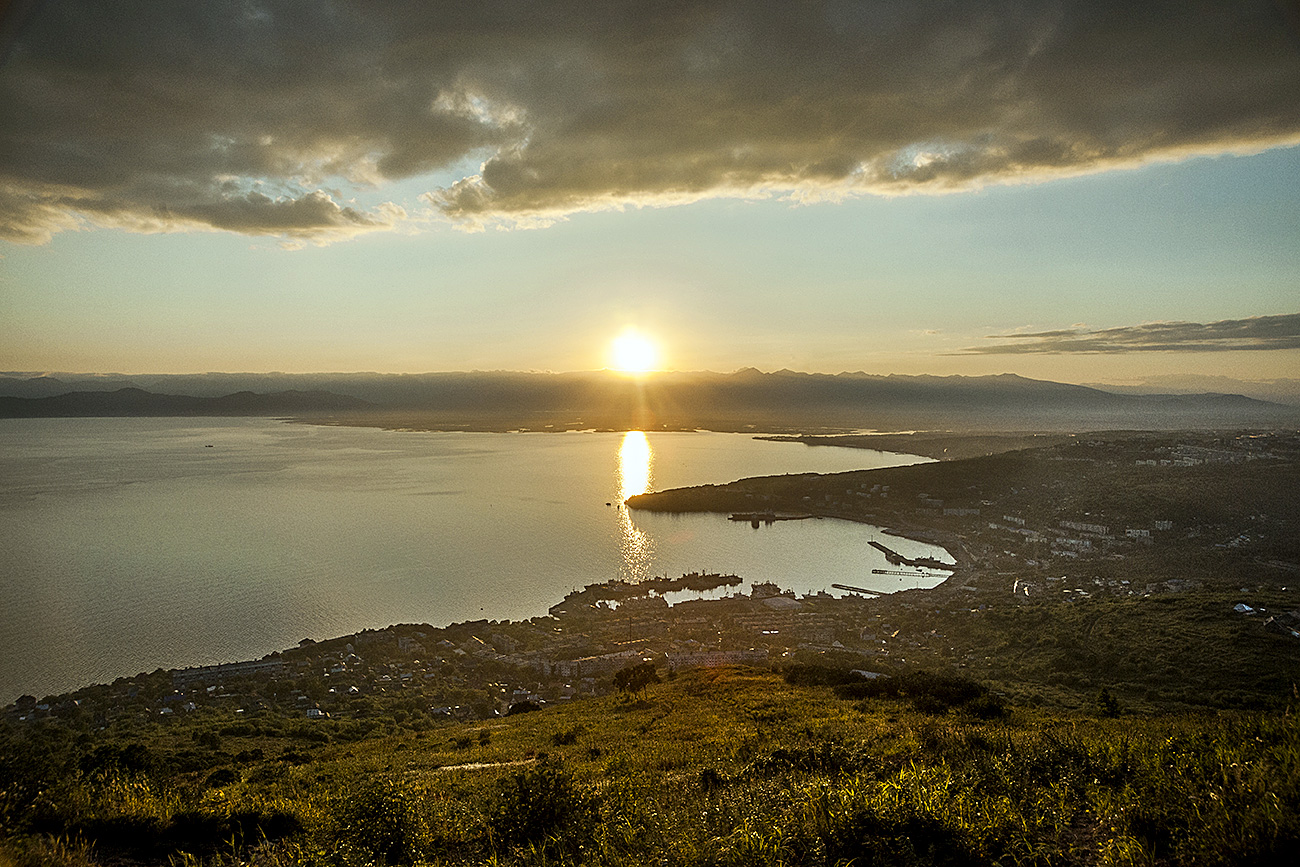 Petropavlovsk-Kamchatsky. / Konstantin Kokoshkin/Global Look Press
"Japan might be called the 'Land of the Rising Sun,' but Russia actually has a stronger claim to the title. In Petropavlovsk-Kamchatsky the sun rises two hours earlier than in Tokyo!" – Ekaterina, Petropavlovsk-Kamchatsky.
2. Write letters to the past and future
"I was born not far from Vladivostok and then moved to St. Petersburg to study. The time difference between these two regions is seven hours! My friends write me letters to the past, and I write them letters to the future. The day I call 'tomorrow,' they usually call 'today.' I always make fun of my friends in Vladivostok, because when the academic year begins in September it's getting cold there, but here in St. Petersburg it's the end of the summer, so I can still enjoy the warm weather." – Julia, Primorsky Krai.
3. Celebrate the New Year 11 times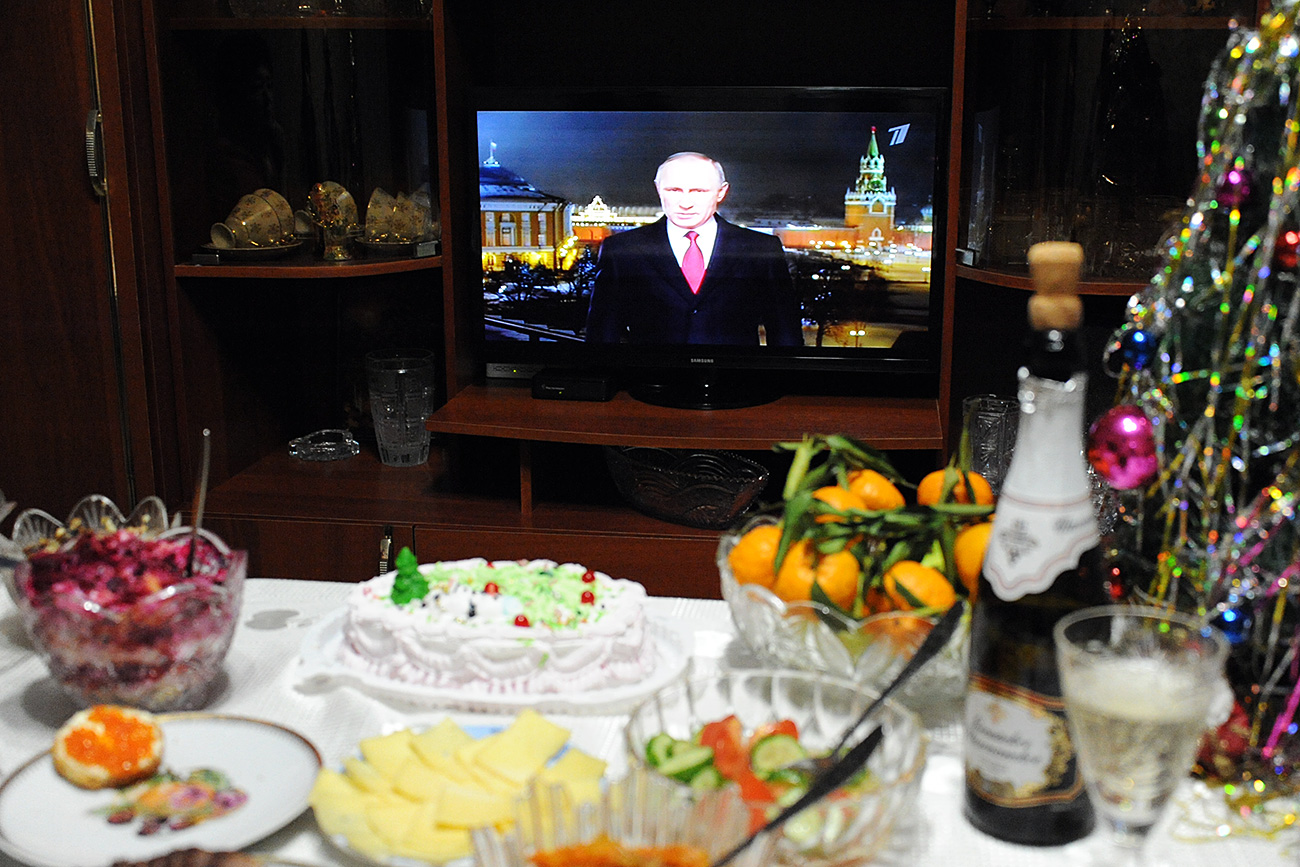 A festive table during the New Year celebrations. / Evgeny Yepanchintsev/RIA Novosti
"In 2016, I celebrated New Year with my friends who were scattered across the country using Skype. We began at 3 p.m. Moscow time and we celebrated for 11 hours – I'd never partied for so long before. I think I learned the president's speech by heart!" – Ilona, Moscow.
4. Free time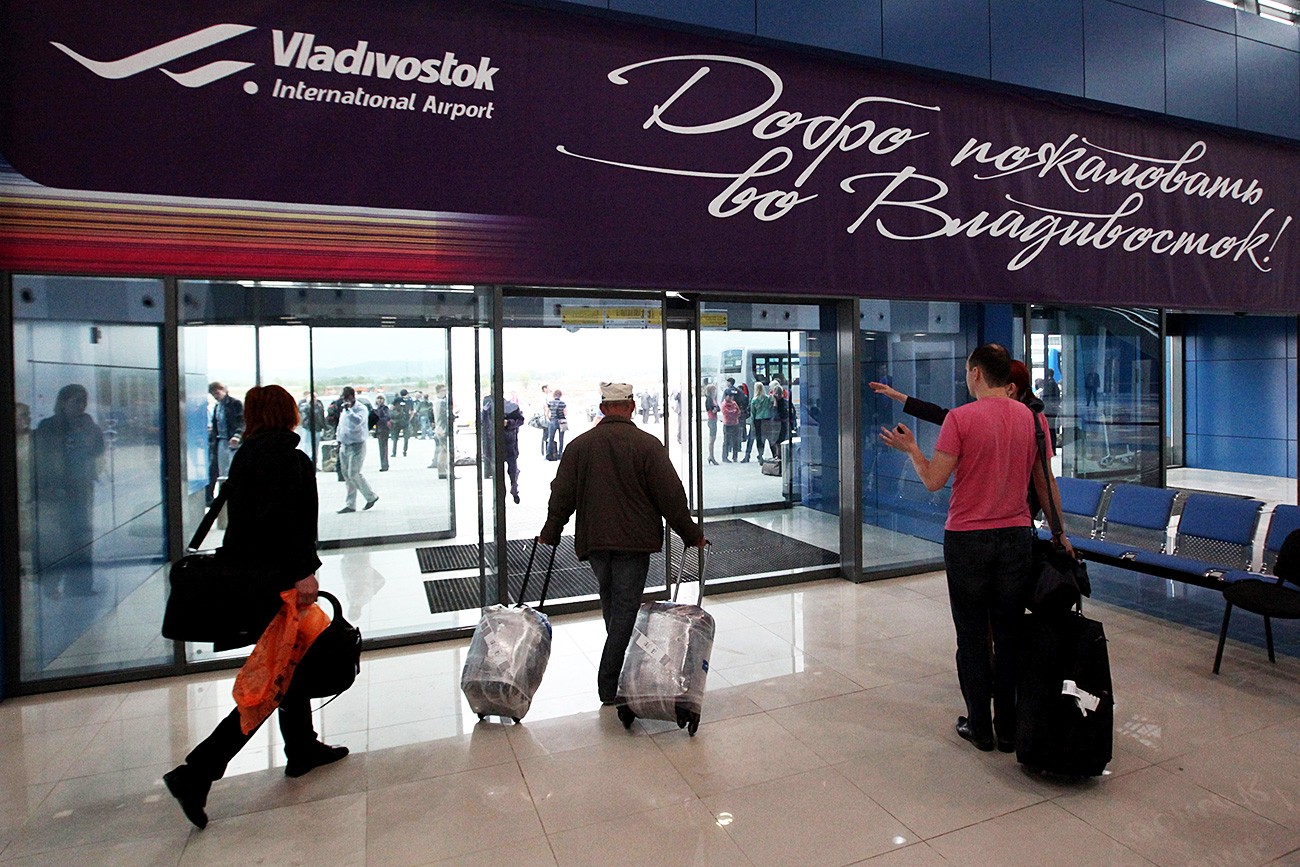 Passengers leave a new international terminal after the plane has landed in Vladivostok. / Vitaliy Ankov/RIA Novosti
"It takes eight hours to fly from Vladivostok to Moscow, but if you take off at 7 p.m. you will land at 8 p.m. the same day due to the time difference - so it feels like you've been given eight free hours to enjoy." – Julia, Primorsky Krai.
"I travel across Russia really often. It's not fast or cheap. However, there is a benefit: When you fly from Kamchatka to Moscow, the flight takes about eight hours. The time difference between the regions is nine hours. As a result you have 30-40 minutes left 'in reserve' so to speak – so you can say you become younger!" – Ekaterina, Petropavlovsk-Kamchatsky.
5. Imitate the end of the world
"In 2012, when the world was supposed to come to an end according to the Mayan Prophecies, I was in an earlier time zone than my friends, so wrote a 'report from the bunker' and told them about all the hiding places they could use - as the world had already come to an end!" – Julia, Primorsky Krai.
6. Booze cruise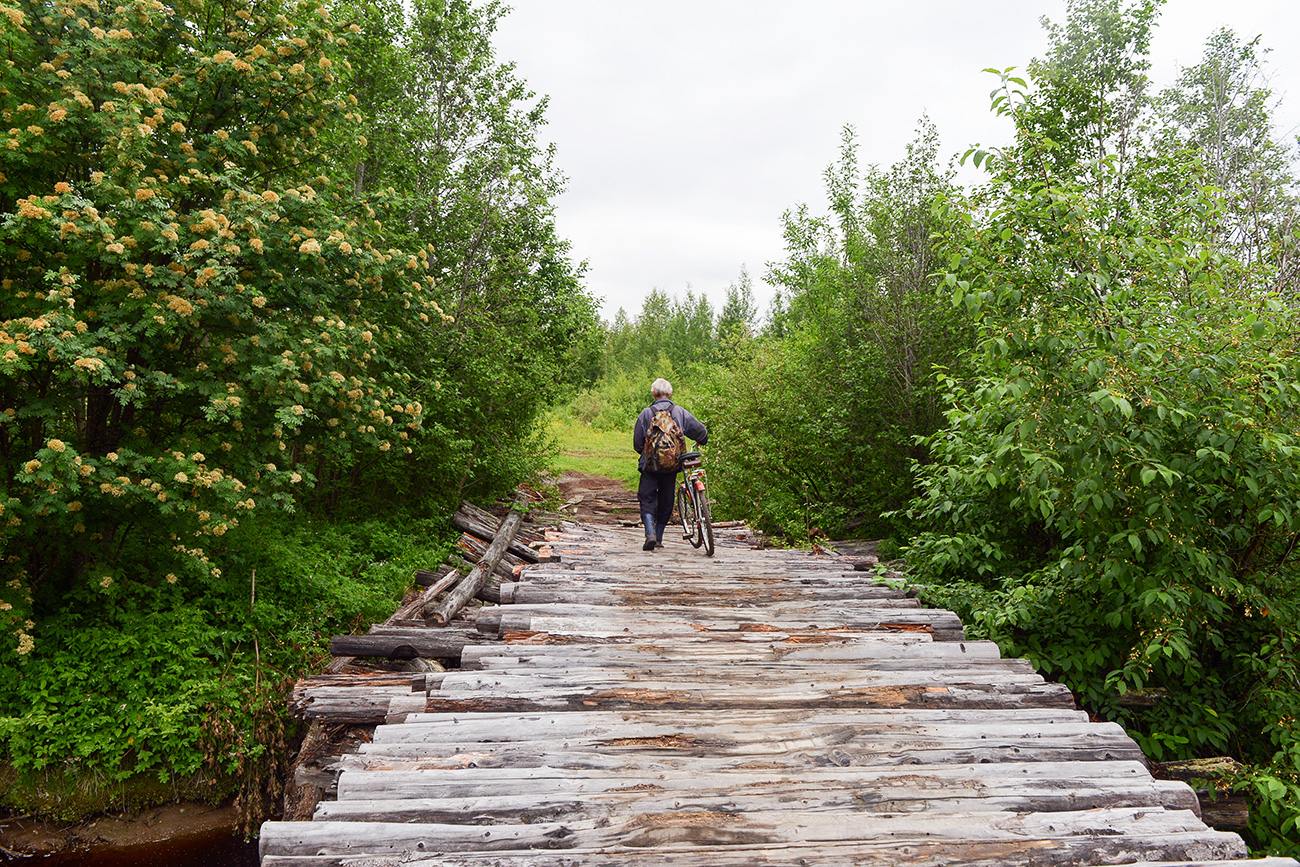 What happens when it's too late you buy booze? Just hop into another zone! / Vladimir Trefilov/RIA Novosti
"There is a small town called Obluchye in our Jewish Autonomous Region. The Amur Region border is only three kilometers away, and the time difference there is one hour behind. So guess what happens when it's too late to buy alcohol in Obluchye (past 10 p.m.) but people want more...they jump on their bikes and pedal to the neighboring village where it still not too late." – Nikolay, Birobidzhan, Jewish Autonomous Region.
7. Drive along 'the world's longest bridge'
"Our town of Bavly (Republic of Tatarstan) is quite small, its industry isn't developed very much. That's why we go to the neighboring city of Oktyabrsky (Republic of Bashkortostan). But the point is that the two republics are divided by a 'fairy' bridge across the river Ik. We jokingly call it 'the world's longest bridge.' It's no longer than 10 meters but technically it takes two hours to cross because of the time difference. It's like journeying into the future." – Anna, Bavli.
Interesting fact: Thanks to its unusual location Bavly was featured in the popular Russian movie Yolki. In the film the heroine is late making her New Year's wish, so she scoots over the bridge to the other time zone to make it (it's a Russian tradition to burn a piece of paper with your wish written on it, put the ashes into a glass of champagne, and then drink it).
8. TV spoilers
"I like watching anime immediately after it's aired, but considering the time difference, it's almost impossible in Vladivostok! You wake up in the morning and there are spoilers, spoilers, spoilers everywhere! Oh, these Muscovites!" – Daria, Vladivostok.
If using any of Russia Beyond's content, partly or in full, always provide an active hyperlink to the original material.